With all my orders finished for the holidays and some spare time on my hands, you'd think I'd want a break from my machine...I just had one more very important thing to do first and that was test out a another super bag pattern by my bagmaker pal across the ocean, Jenny of Sincerely Jen Patterns ...that girl never rests! This is the Joey-U-N-I-Sex Tote. (Remember that Friends episode with Joey's 'man's bag? If not, Google it, it is hilarious!). 
Let me show you around the Joey U-N-I Sex Tote!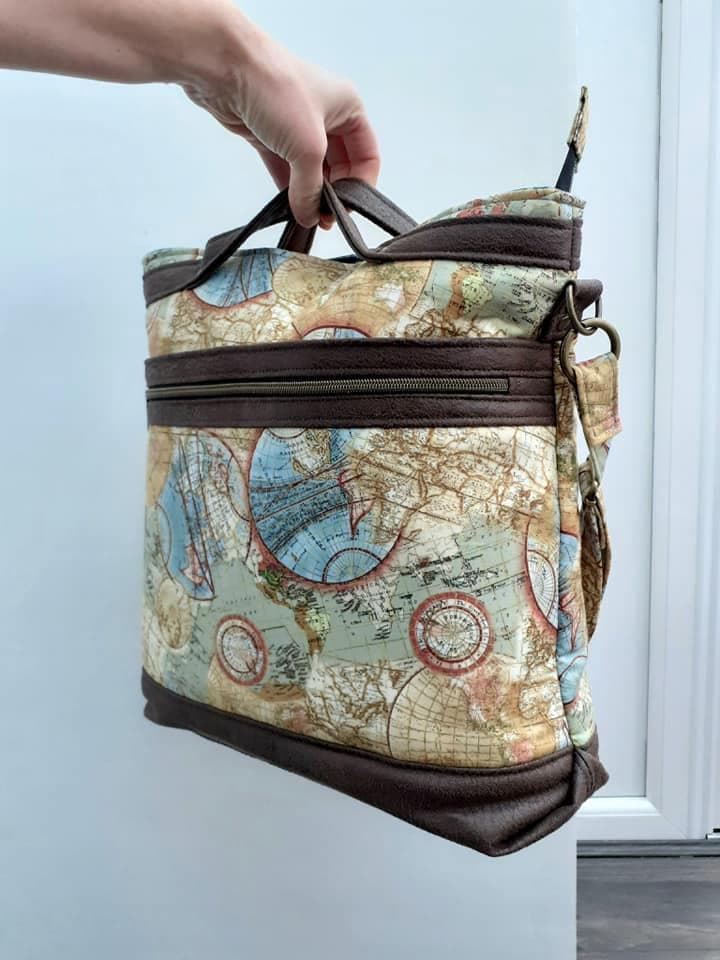 So much more than just a "tote", this baby has a full width front zipped pocket with faux leather trim, a deep, full width slip pocket behind secured with a magnetic snap, a further two slip pockets and zipped pocket inside, zip top closure, carry handles, detachable and adjustable shoulder strap and a lovely flat bottom...phew!
The front zipped pocket extends across the width of the bag and has a faux leather reinforced trim. 
A full width spacious slip pocket lies beneath the zipped pocket and is secured with a magnetic snap. The stand-up carry handles add a nice decorative but also functional feature.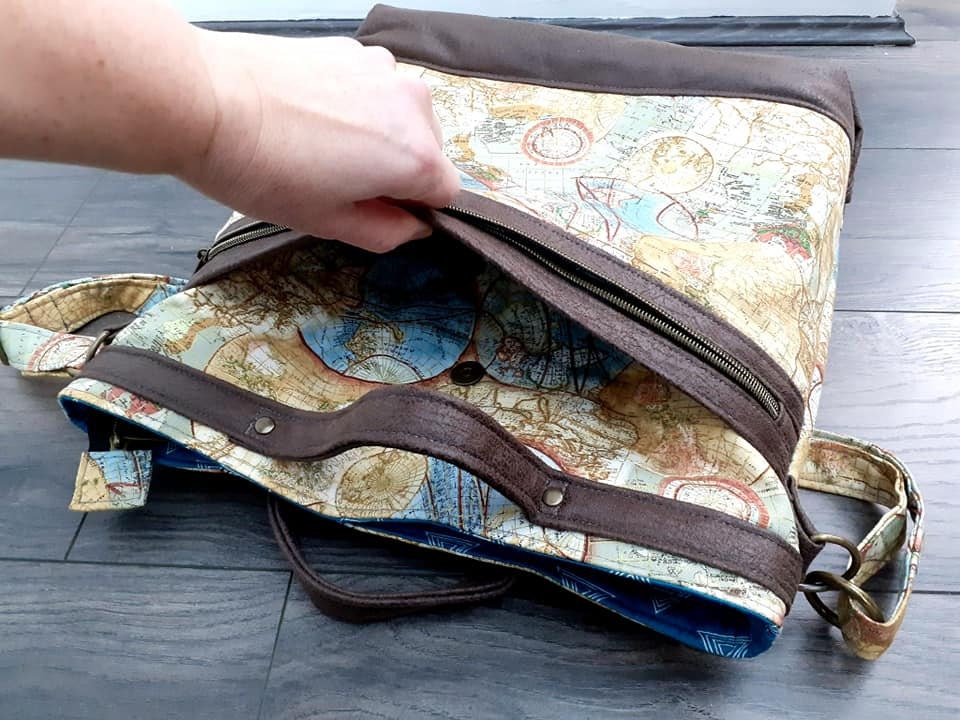 The long recessed zip closure enables the tote to open wide to get to all your stuff!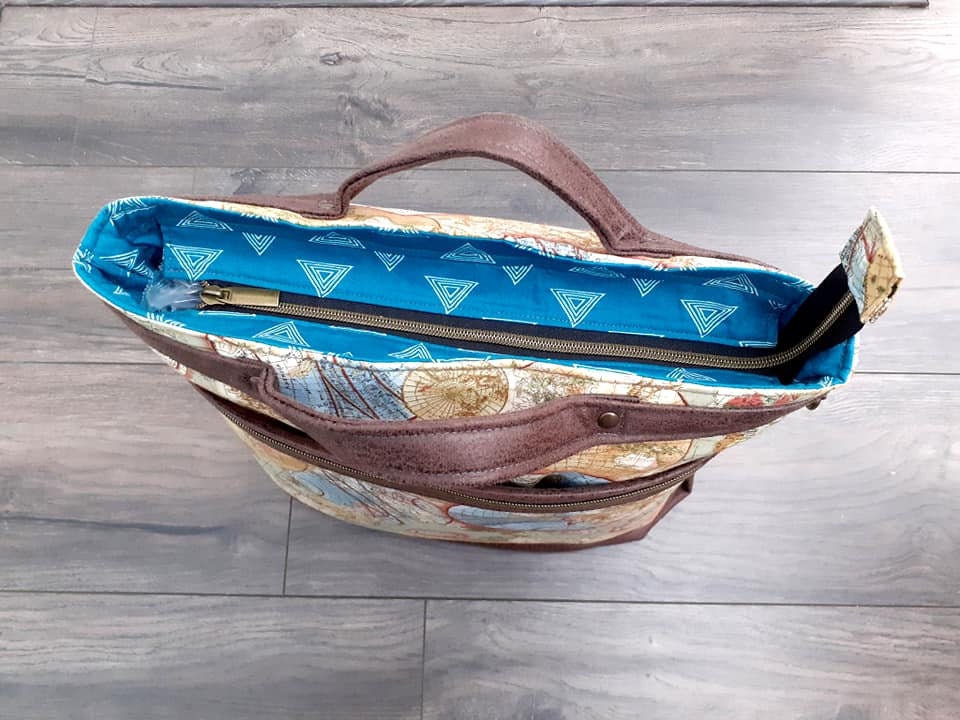 Would you just look at all that space?! There is also a zipped pocket just above the two slip pockets.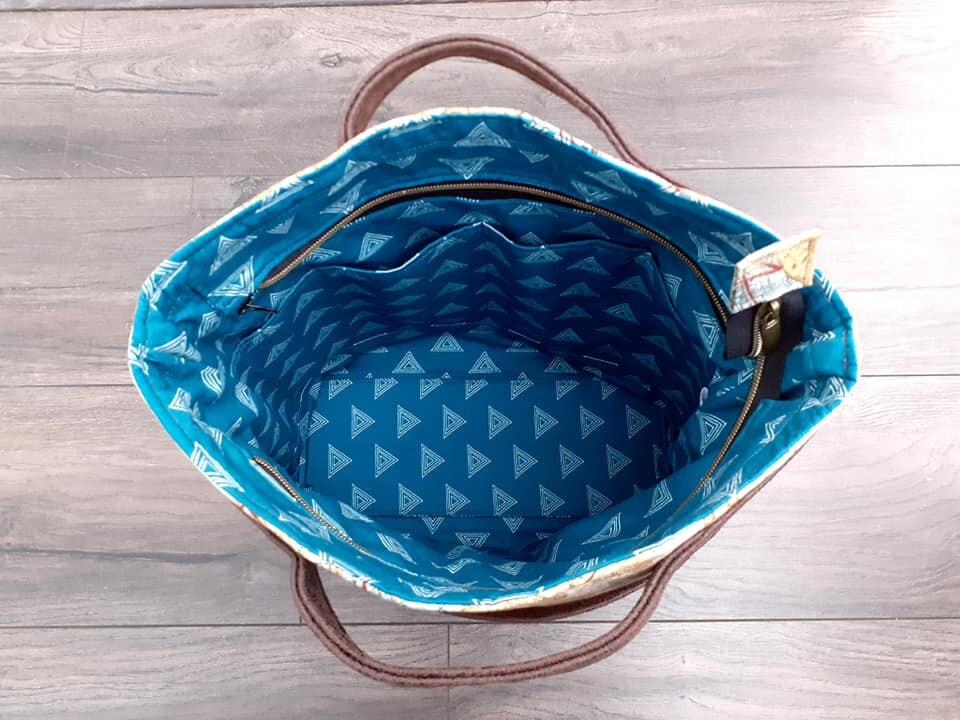 And a perfectly flat base for a professional finish! I love how the base joins up with the sides in a neat triangular pleat.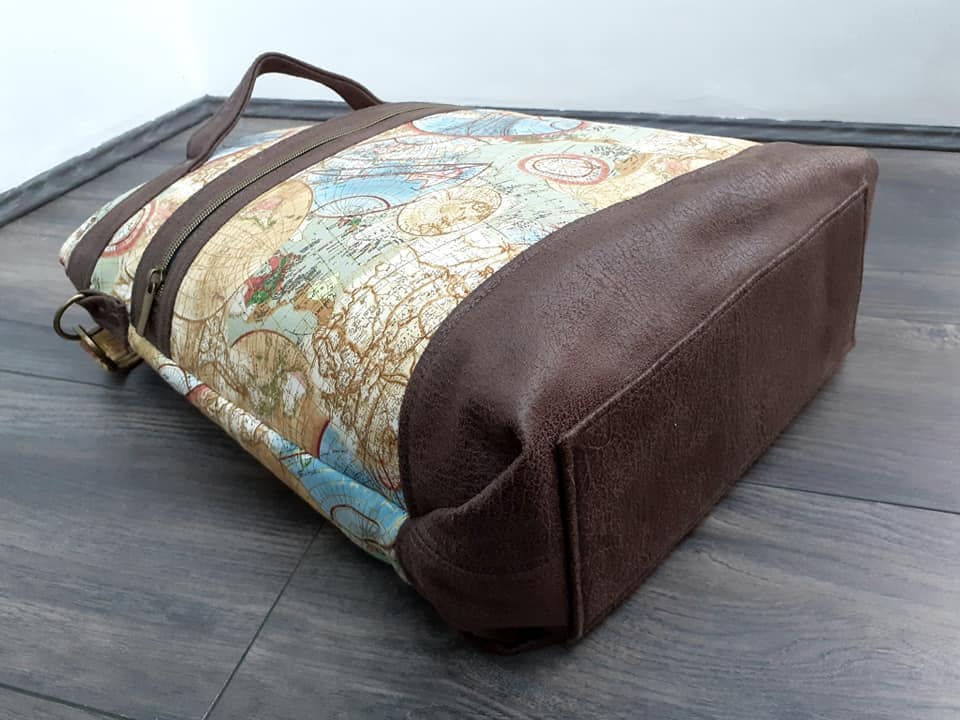 I can picture Chandler saying "Could it BE more stylish?"!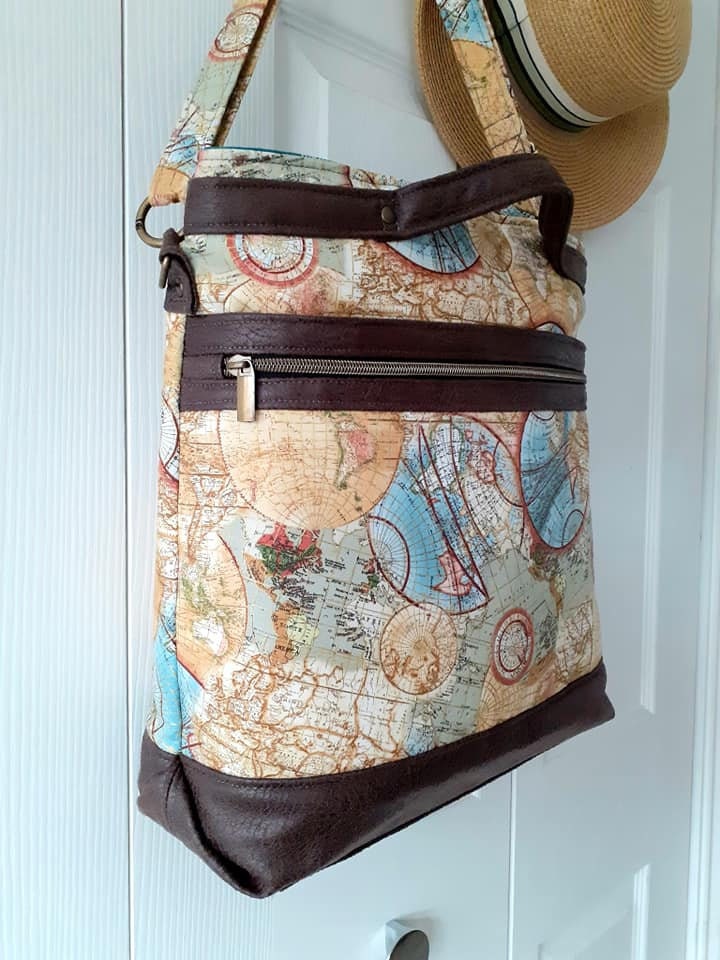 A whole lot of work went into this bag and I just love how it turned out...I'm still deciding what to do with this one*, but for the moment I'll just leave it hanging up to admire it a bit longer! Inspired to make one for yourself? Head over to Sincerely Jen Patterns and grab a copy.  I'd also recommend joining Jenny's for further bag makes, tips, occasional giveaways and pattern discounts! 
* Update: this Vintage Map bag is now available to purchase on my website.