"Smelly cat, smelly cat, what are they feeding you? Smelly cat, smelly cat, it's not your fault...!"  
Thanks go to Jenny of Sincerely Jen Patterns for planting that crazy Friends' tune in my head with her latest funky pattern, the Smelly Cat Hip Pouch! I had the song on my brain the whole time I was testing this pattern, but the result was worth it, 'cos I think she turned out so cute, not smelly at all!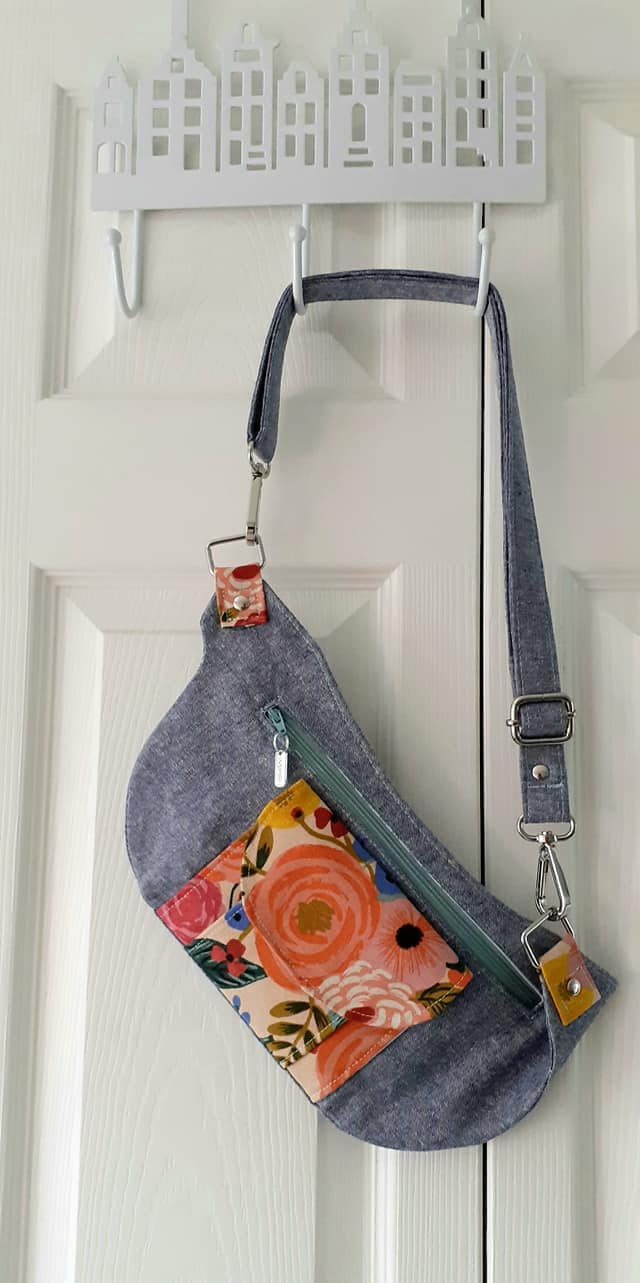 This is a versatile, lightweight and flat style pouch with an adjustable strap which can be worn crossbody style on the front, back, shoulder or as the pattern name suggests, on your hips! Perfect for when you need a hands-free bag to carry a few esssentials on your person. I like how it lies flat against your body, which is hard to find in a shop-bought waist bag or sewing pattern for that matter ...it's neat and discreet but does the job!
I made mine in Essex Linen Denim, featuring a rare Garden Party canvas from Rifle Paper Co for Cotton + Steel, with a mint green leafy print inside. The front pocket opens concertina style and has 3 credit card slots, closing securely with a flap and magnetic snap. It's a great way to feature a special fabric.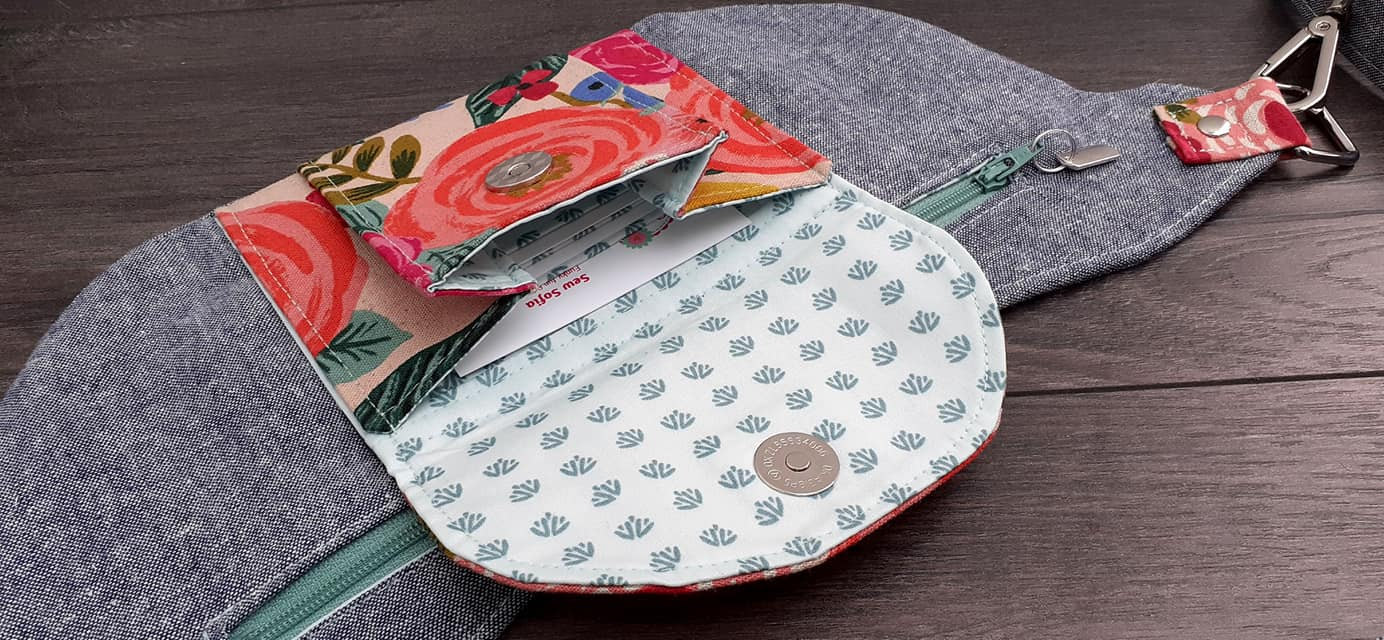 The main pouch opens with a wide zip, perfect for storing your phone or if you're a stall holder, your card reader too. Nifty hey?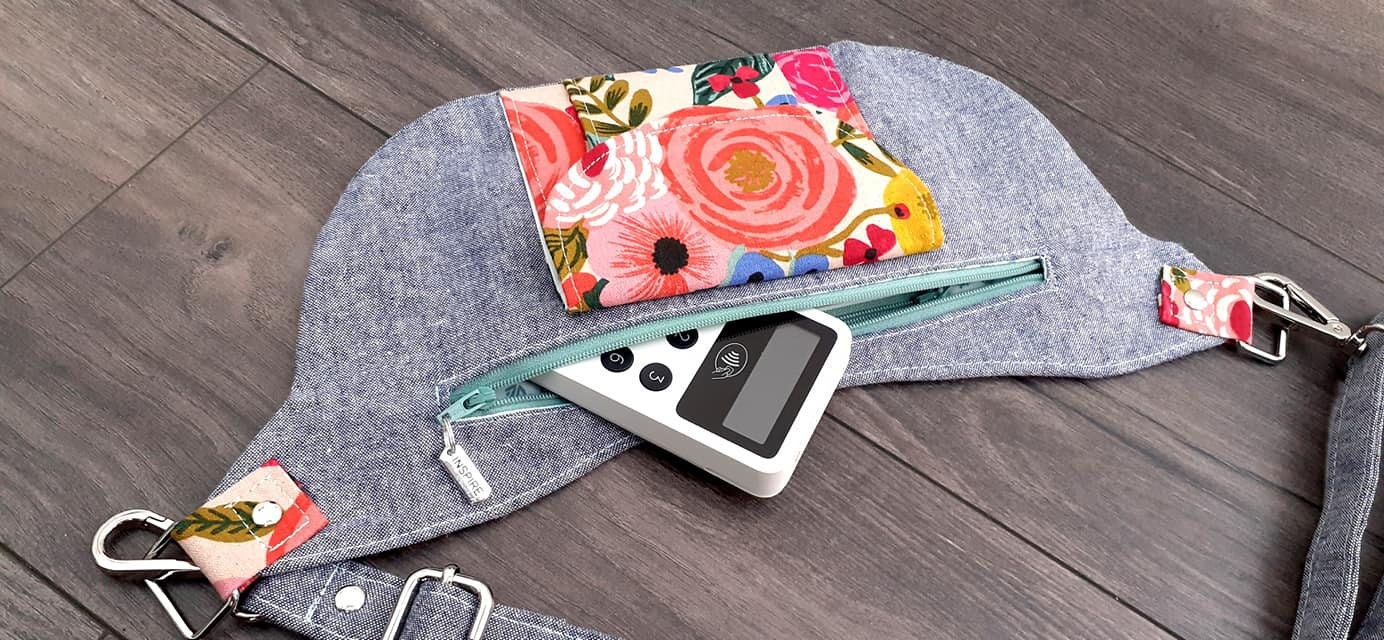 There is also an inner zipped pocket to store valuables.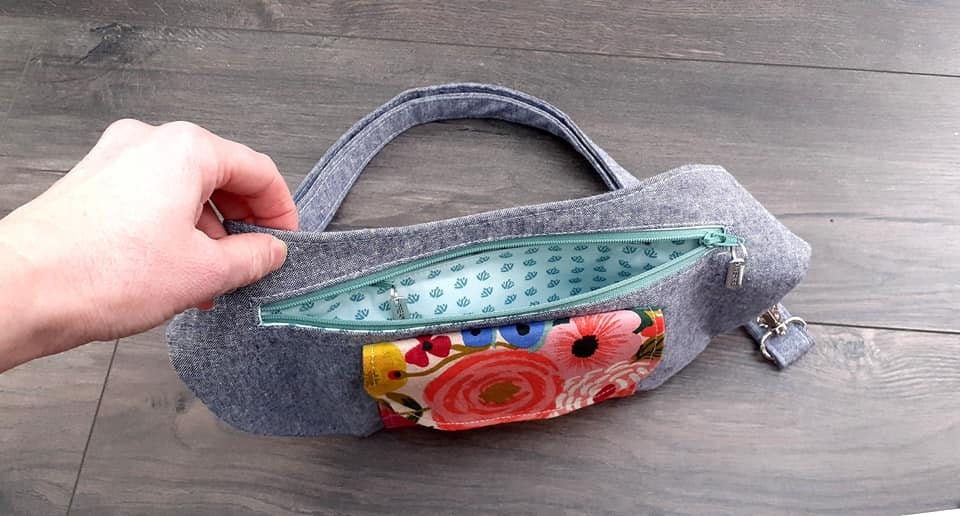 View of the back. The strap is detachable and can be adjusted to fit a waist size between 36" - 50" waist, but Jenny gives instructions in her pattern on how to calculate for a narrower waist. She has thought of everything!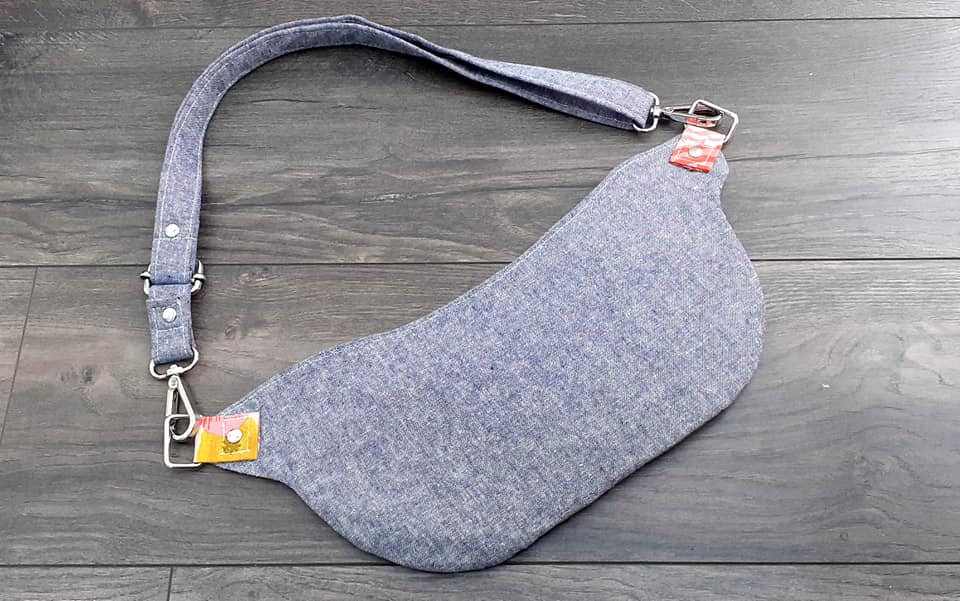 So there you have it, the not so Smelly Cat Hip Pouch pattern: super cute, compact and convenient!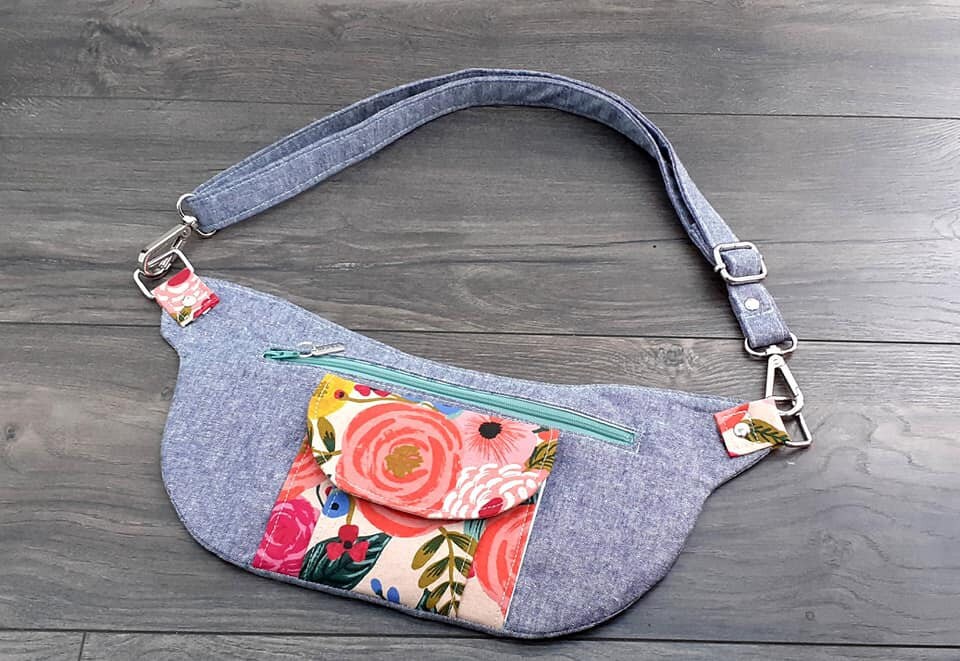 If you're thinking of making one for yourself, join Jenny's for further bag makes, tips, occasional giveaways and pattern discounts!  This one is available to purchase in my Shop and I will gladly make to order too in other fabrics if you'd like to get in touch.