I recently got to test a fun new zipper pouch design from Vanessa of LBG Studio - meet Maeve! 
She comes in three sizes, small, medium and large. I chose the medium version for my prototype to show off this stunning "Sea Wreath" fabric from the Salt Water collection by Emily Taylor for Figo Fabrics.  I've teamed it up with a pretty rose gold zip and a pop of turquoise inside.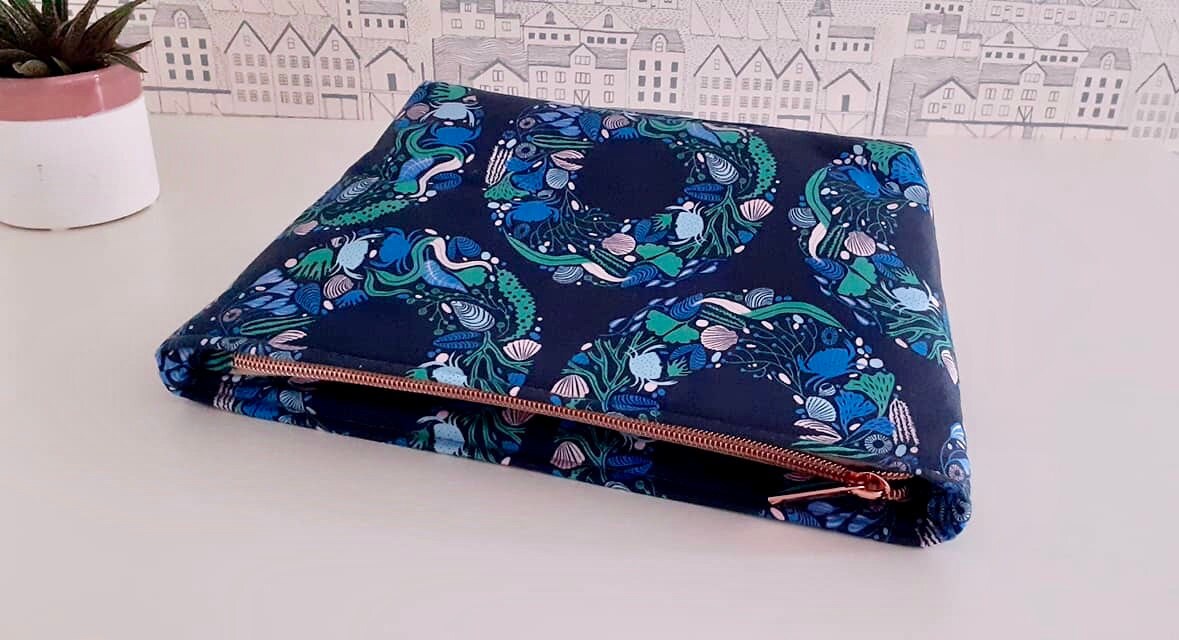 This is no ordinary zipper pouch though: with a cleverly constructed recessed zipper for clean lines, an optional welt zipped pocket inside and a sturdy flat bottom, there are plenty of fun new bag making techniques to try out!
The recessed zipper produces cleaner lines on this pouch and is a great way to show off a fancy zipper pull!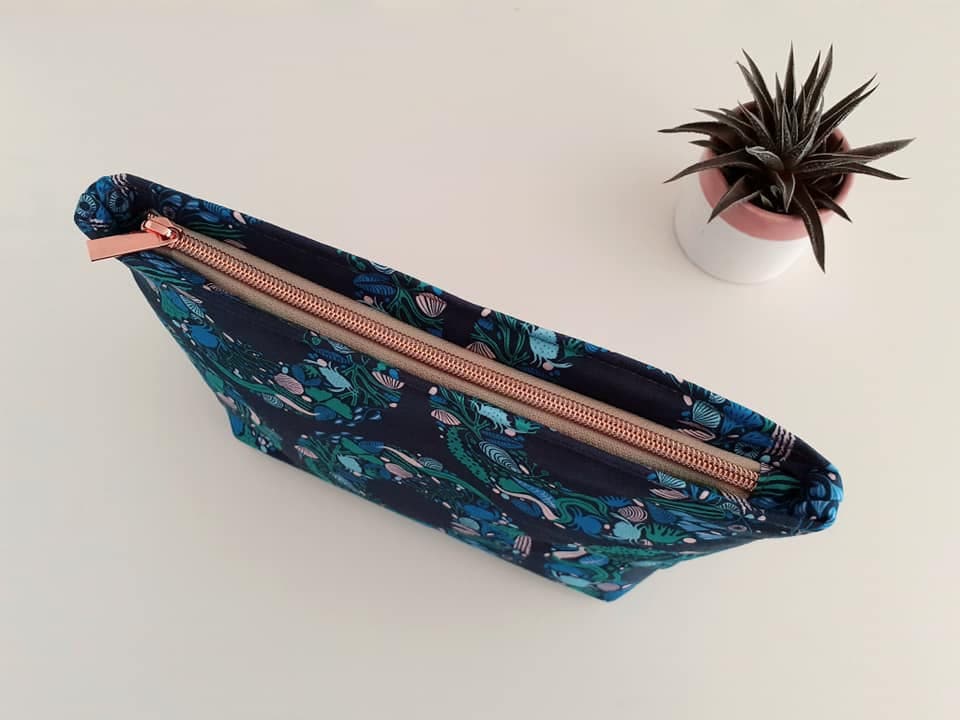 The welt zipper pocket inside gives a neat finish with no zipper tape showing on the pocket lining.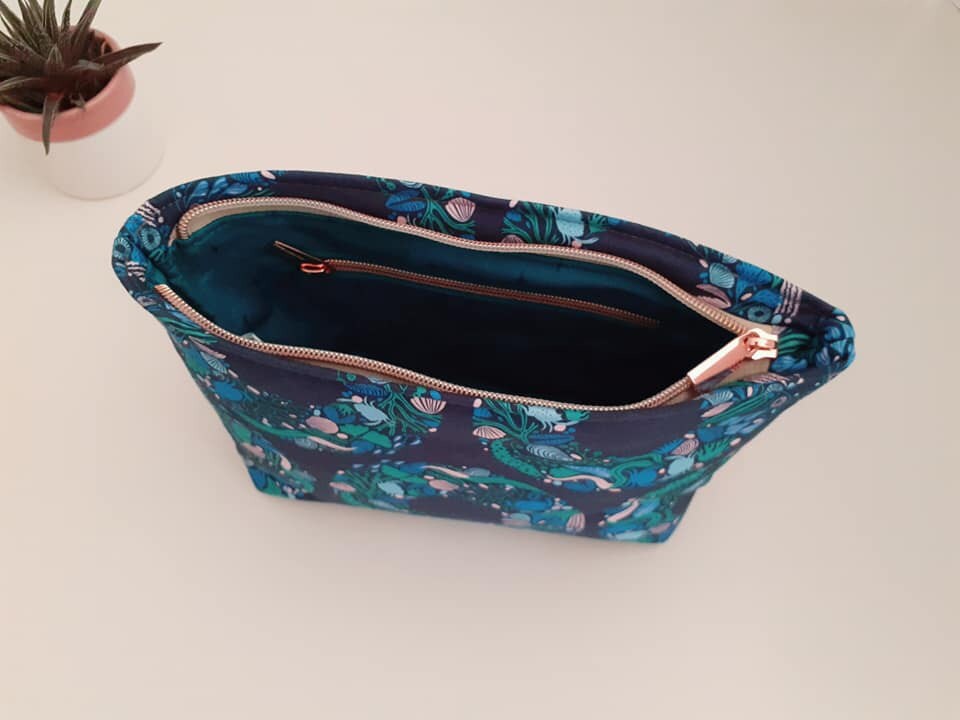 The pouch features a flat rectangular and reinforced base to keep items upright.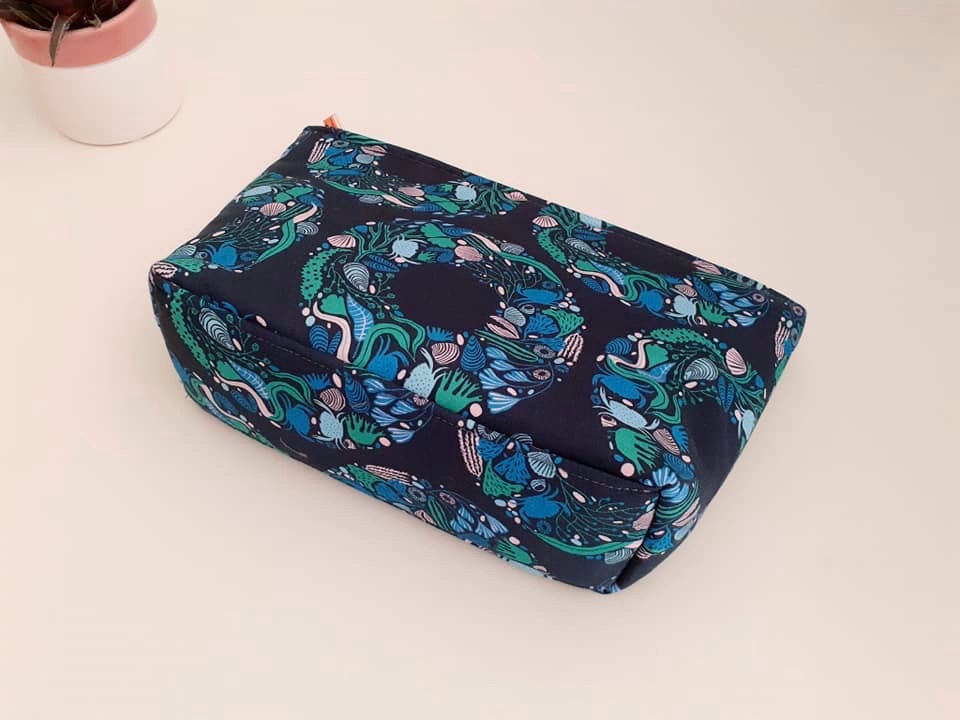 Now that I've had a go at making one, I see many more Maeve pouches on the horizon! I quite like the idea of making the base in a contrasting cork or vinyl to keep it clean. 
Want to have a go at making Maeve? You can find the pattern here and join Vanessa's Facebook group for more support here. 
And if you don't sew, I'd be more than happy to make one for you in fabrics of your choosing! You need just !