It's June, it's officially Summer is here in the UK and Jenny Greene has come up with yet another sizzling hot bag pattern! Meet the Marcel Barrel Bag! 
My tester version is in this stunning "Sun Kissed" cotton from Maureen Cracknell for Art Gallery Fabrics, the same fabric that I chose for my tester of Jenny's "How you Doin'?" Bowler Bag back in the summer of 2019!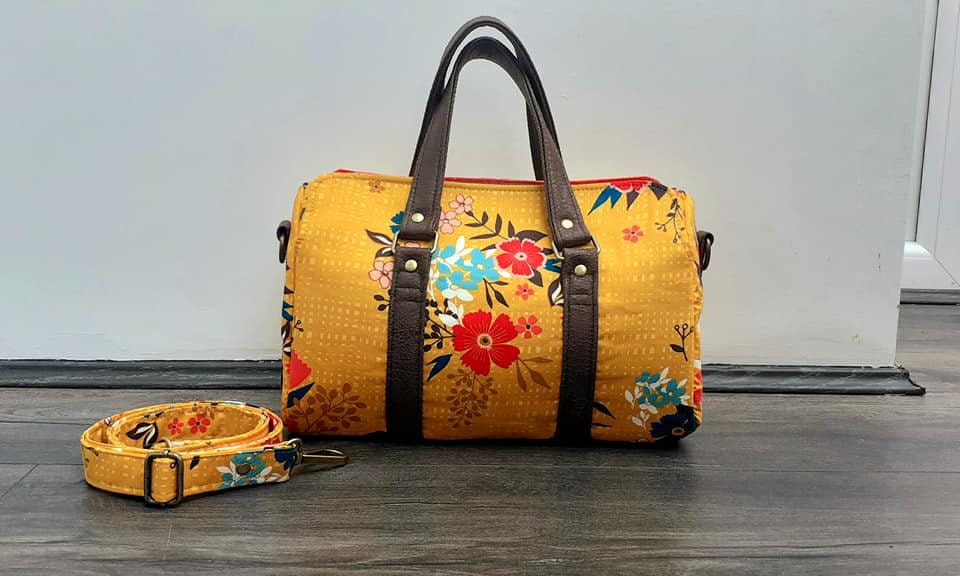 In true 'Jenny' style, she had a few clever magic tricks up her sleeve to challenge us bag makers to new techniques and unique features. So the exterior front and back with the handles attached are actually hidden slip pockets that pull partly away from the main bag body - how clever is that?! 
Here's a closer look from the top! Ordinary barrel bag, or not so ordinary???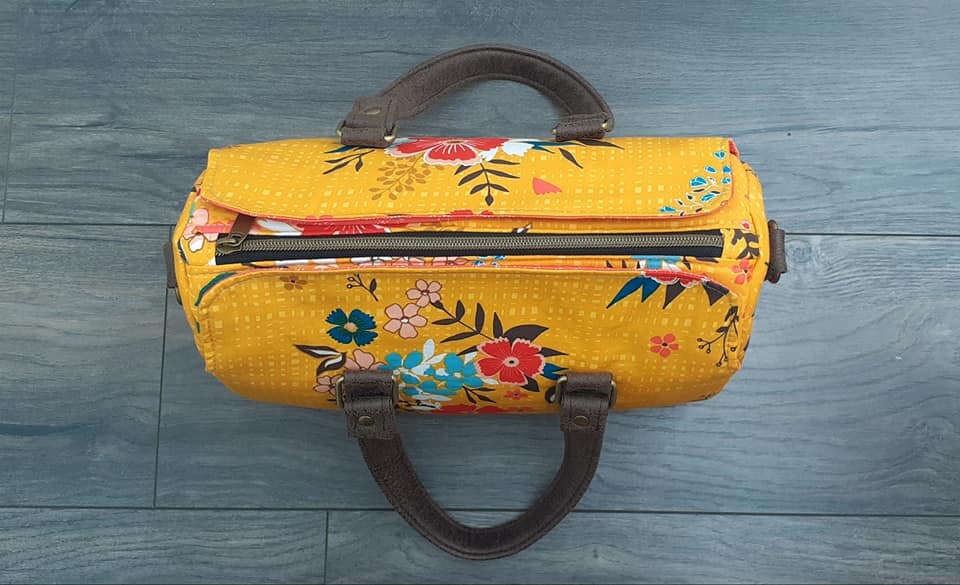 Opened out to reveal two full width pockets, closing neatly back in place with magnetic snaps.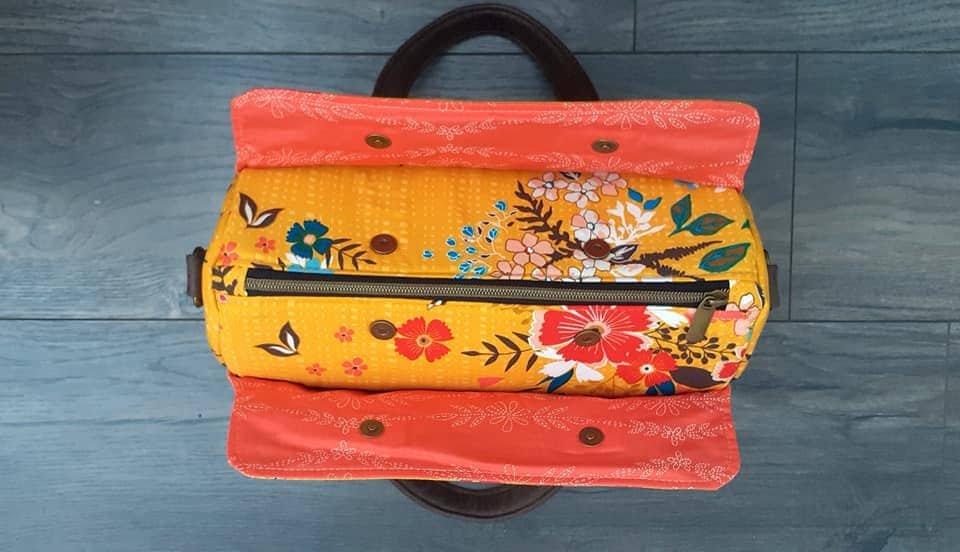 Store things to keep within easy reach like your mask, detachable shoulder strap, hand sanitiser, sunglasses, tissues....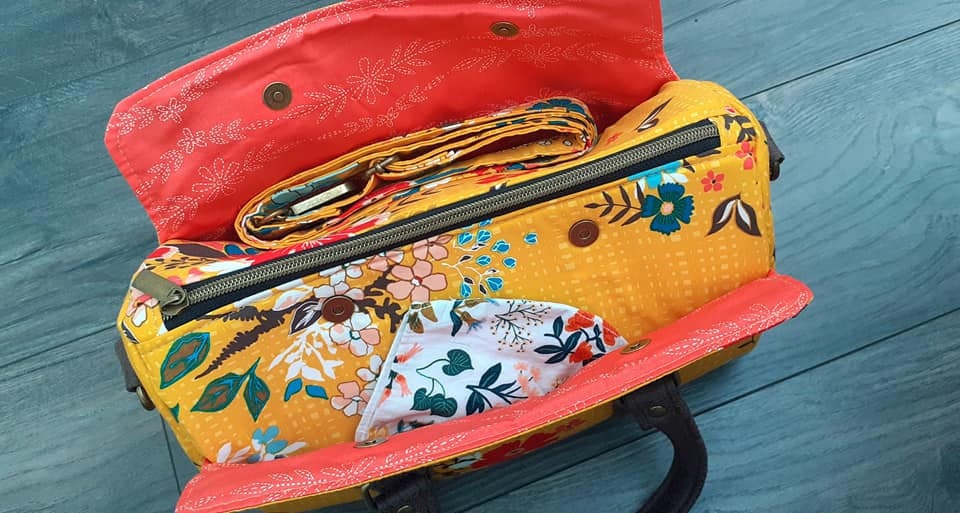 Inside view, there is a zipped inner pocket and I added another slip pocket just because I could.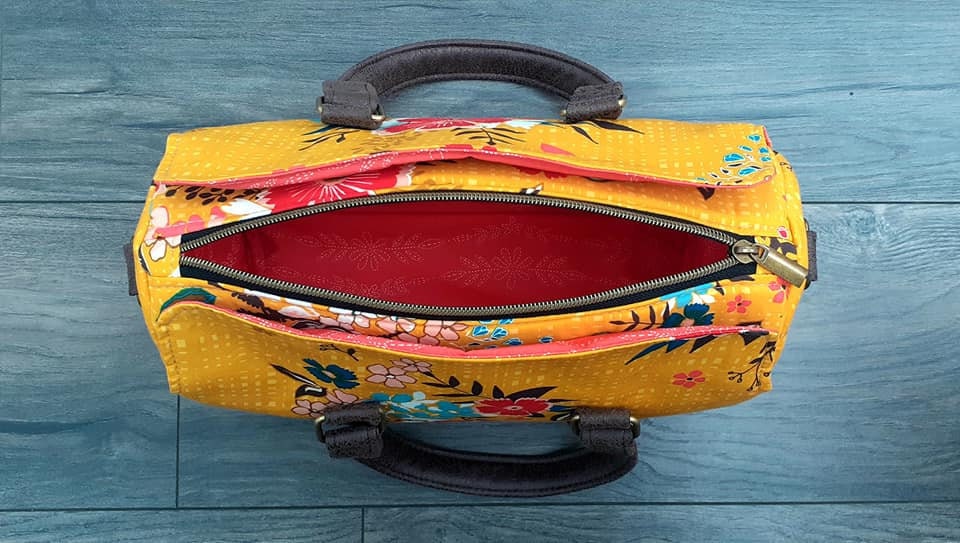 Marcel has a neat and flat bottom!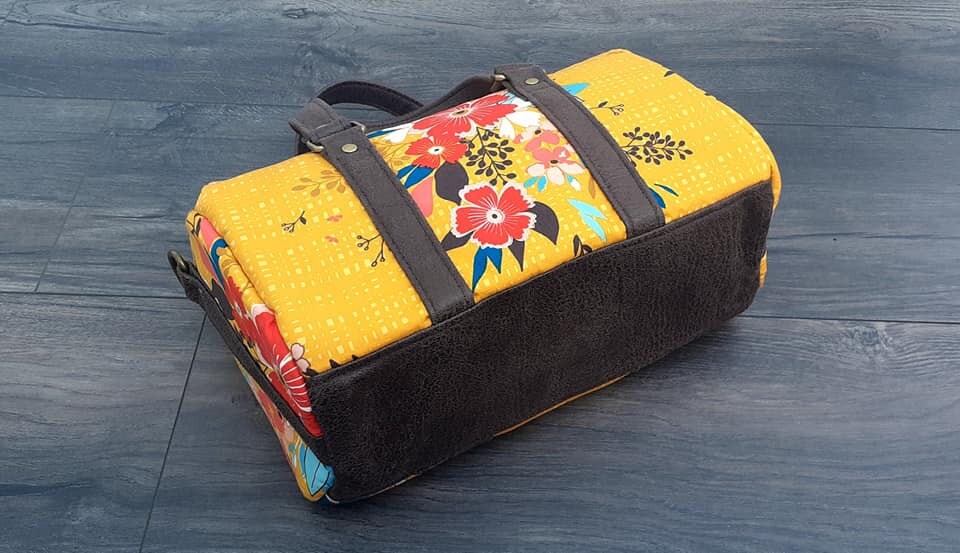 A classic barrel bag, with a modern twist, and I love it!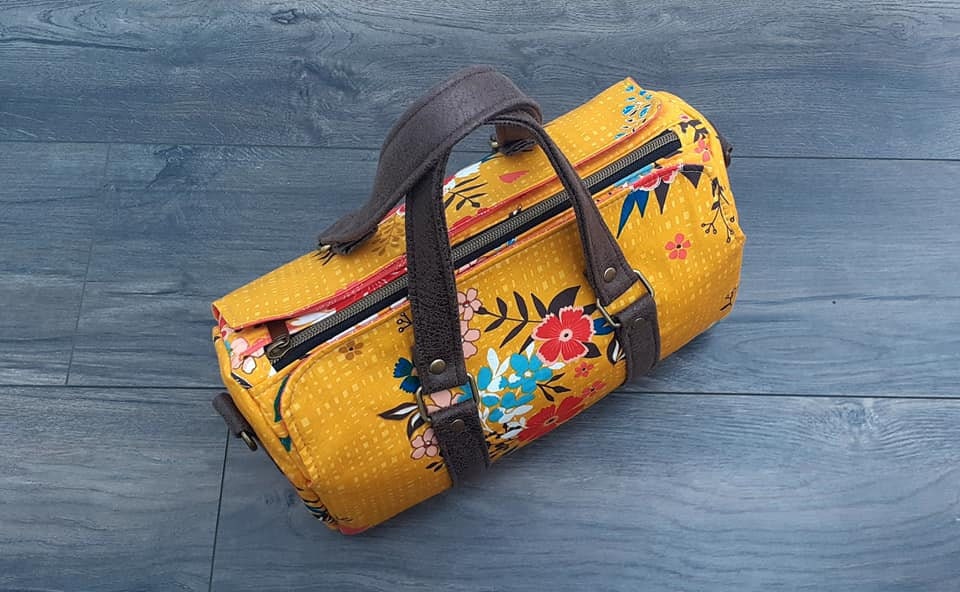 And here she is on my shoulder, to give you an idea of the actual size. She's not too big, but perfect for everyday use, and for adding a pop of colour to your life!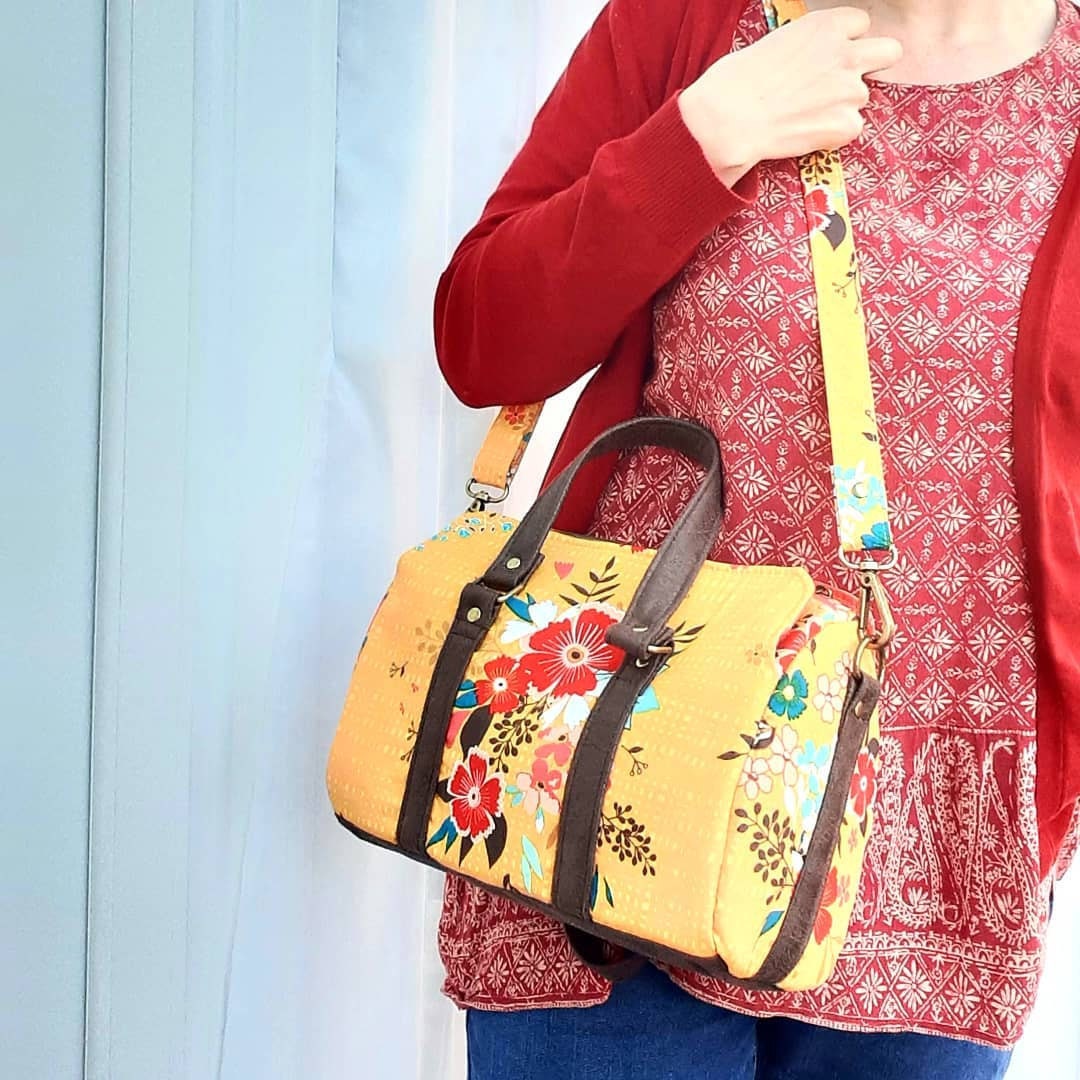 This one will be going into my at some point. If you fancy having a go yourself, you can find the Marcel Barrel Bag pattern and you can join Jenny's "" over on Facebook for further bag makes, tips, occasional giveaways and pattern discounts!