After what seems like months of making masks, zip pouches for said masks and endless advent calendar pockets, I finally got back into 'proper' bag making with the chance to test Sincerely Jen's brand new backpack pattern. Say hello to "Fun Bobby"!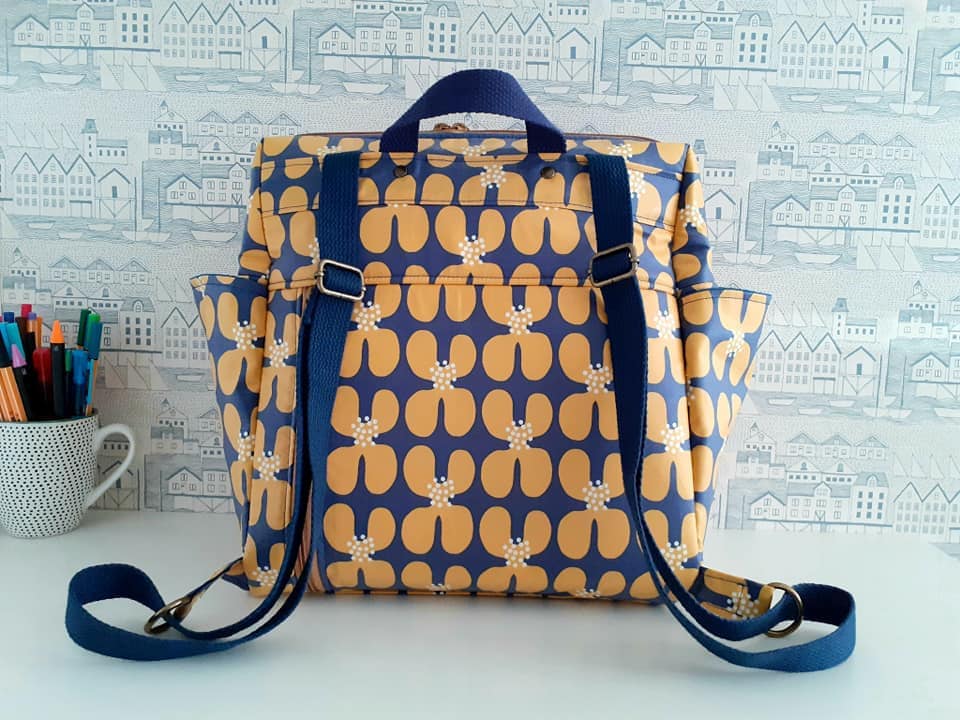 In hindsight, I probably shouldn't have delved in straight away with a potentially tricky fabric like laminated cotton, but I knew that the Cloud 9 matte laminates are so much easier to sew than the glossy variety from other manufacturers which is renowned for sticking and dragging as you sew. Also, having tested several patterns for Jenny already, I knew that the end result would turn out pretty perfect whichever fabric I chose, so I went for this striking "Golden Poppy" design by Jessica Nielsen, available from the Fabrics section of my Shop. Armed with a sharp new size 14 needle and Teflon foot, I set to work!  
The Fun Bobby backpack is a big boy, with pockets aplenty and a cavernous interior - he'd be perfect for a student or for someone with a long commute, and would make an excellent baby/toddler changing bag. Let me show you around!
A secret vertical zipped pocket on the back for keeping valuables close to you like phone or travel documents.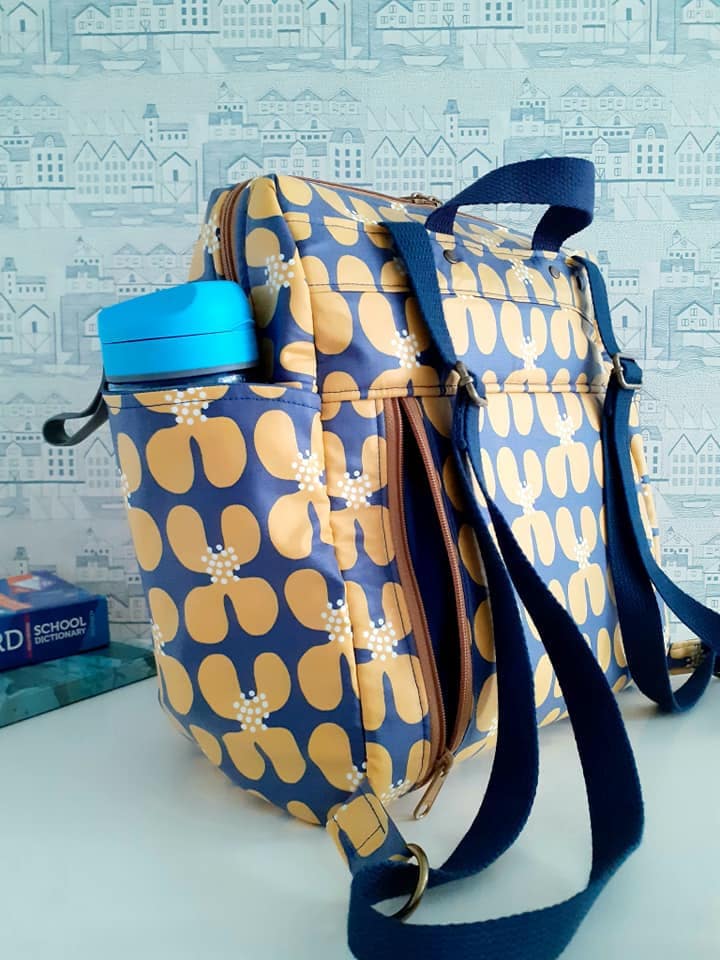 Two deep and roomy side pockets which will hold the biggest water bottles you have in the house!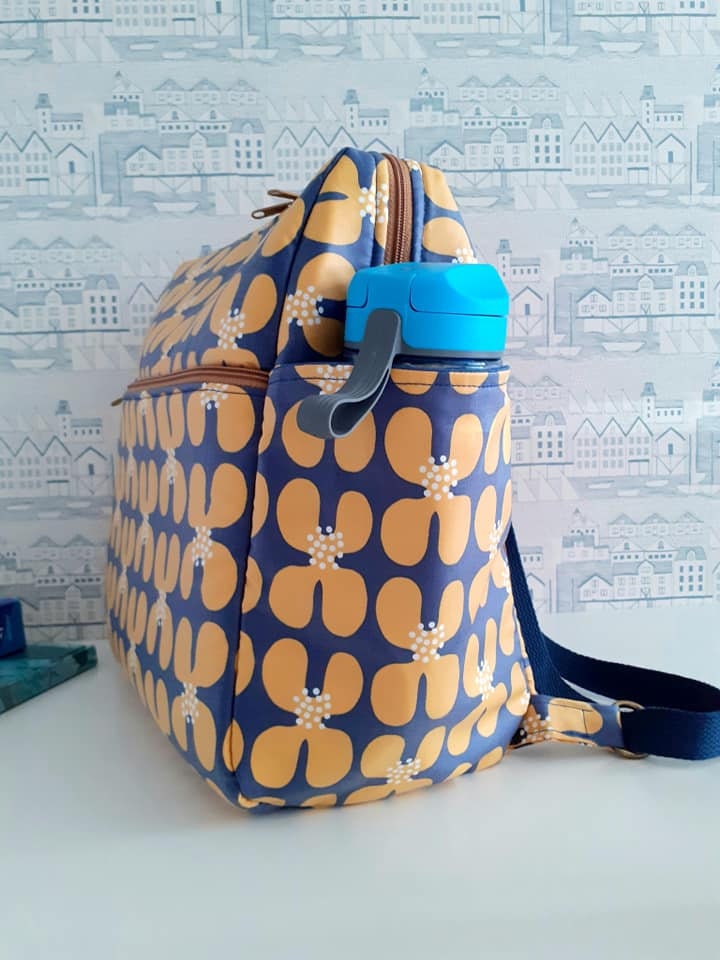 The front zipped pocket is nicely padded giving it a defined top edge. There is another wide zipped pocket inside.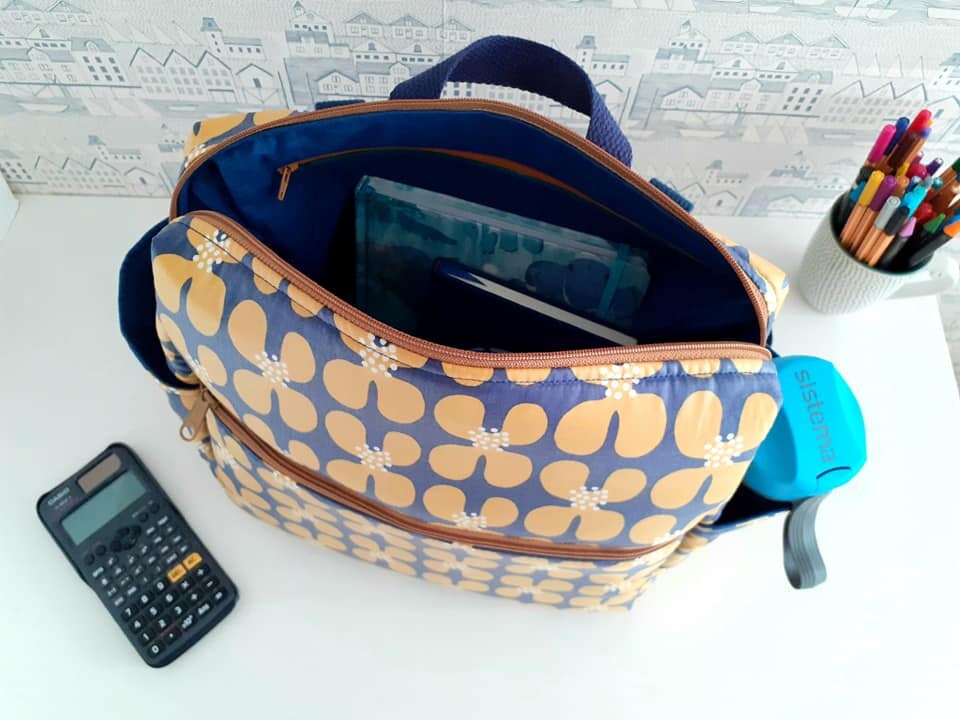 A further two slip pockets opposite, and look how big it is!  You could pack in loads!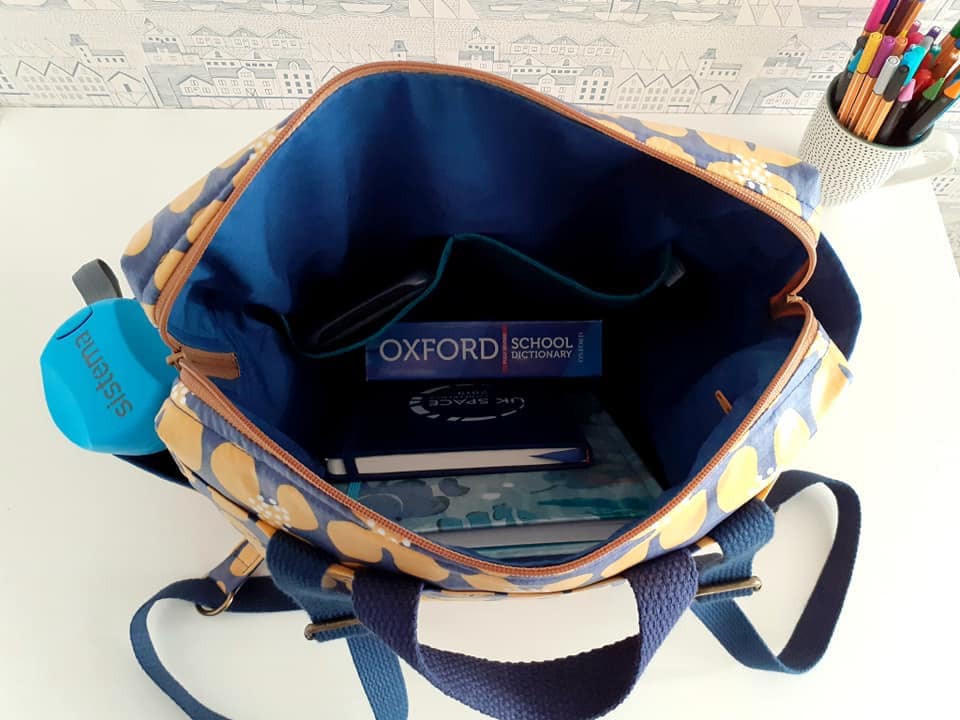 My first double zipper topping ever! I am SEW proud of this bit, really adds a professional finish and was a cinch with zipper tape.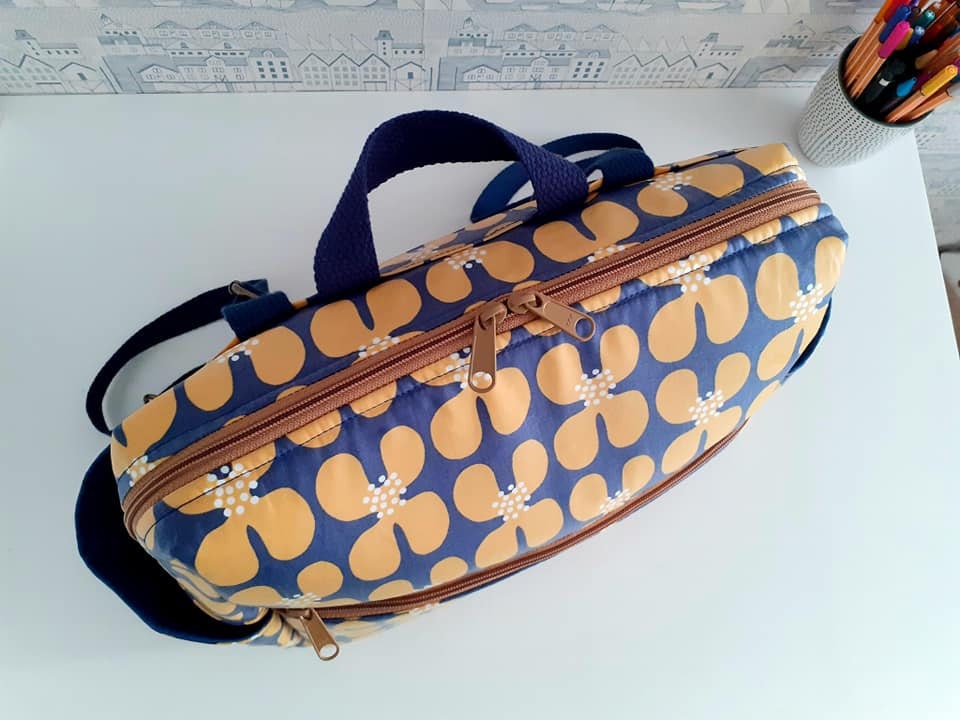 As with all Jenny's patterns, this one is full of clever construction methods for a professional looking result and you don't need a fancy industrial sewing machine to achieve it either, all sewn on my basic Singer Heavy Duty 4432. It ticks all the boxes for the ultimate backpack and the best bit for bag makers...no drop-in lining of binding on the seams ... both common and often cumbersome features in other zip top backpack patterns. 
Are you up for the challenge of making a brand new beautiful backpack? You can grab the pattern and also join Jenny's for further bag makes, tips, occasional giveaways and pattern discounts!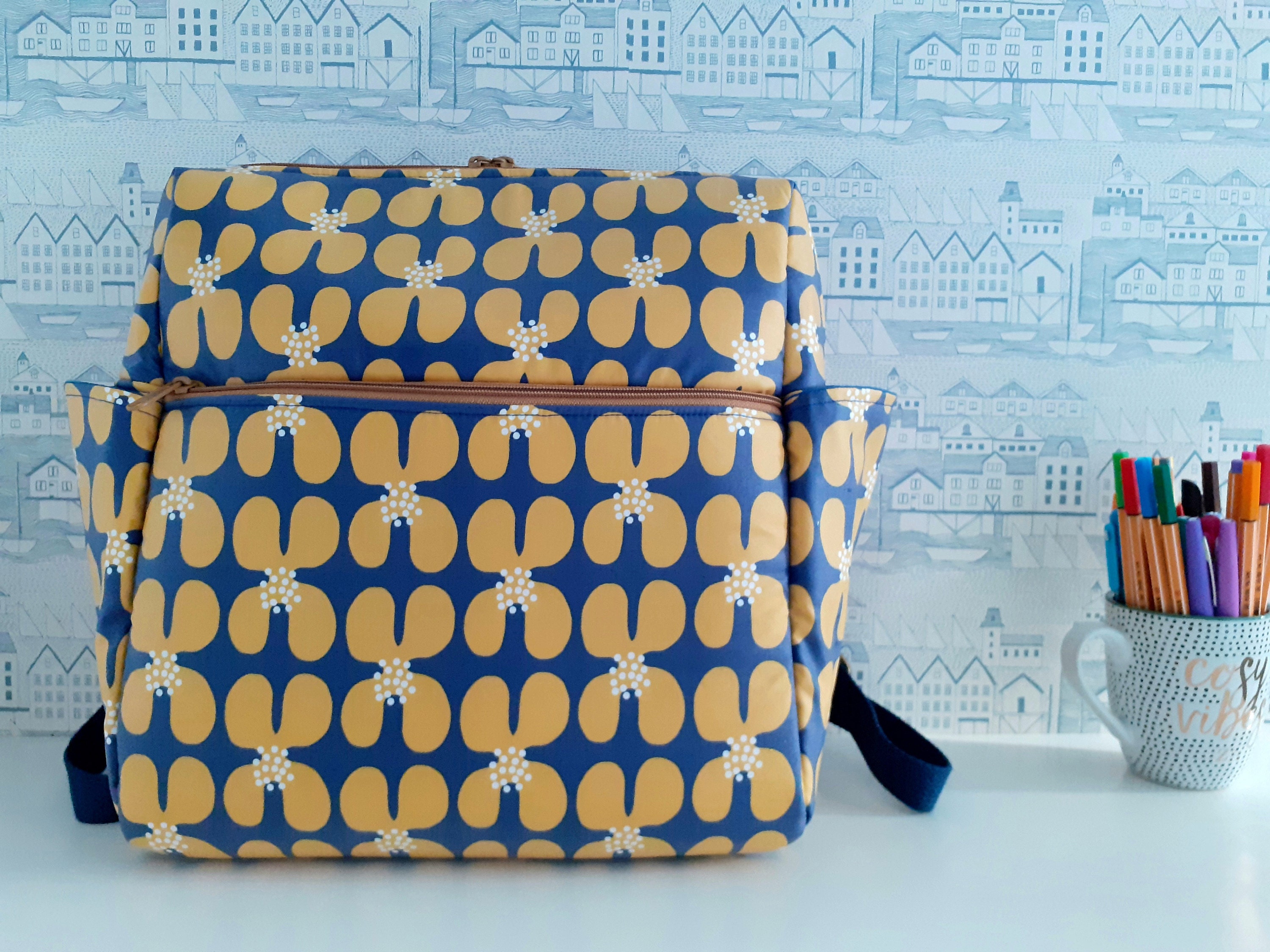 As for this Fun Bobby, he ain't for sale! But I know just the person who will love to road test him!