Hello Lou Lou! I originally designed this little bag back in 2020 as a custom gift for a young girl who adores cats. I had a particular fabric panel in mind by Mia Charro of cats adorned with floral crowns and thought it would make a purrfect feature pocket! And so this sweet little number evolved!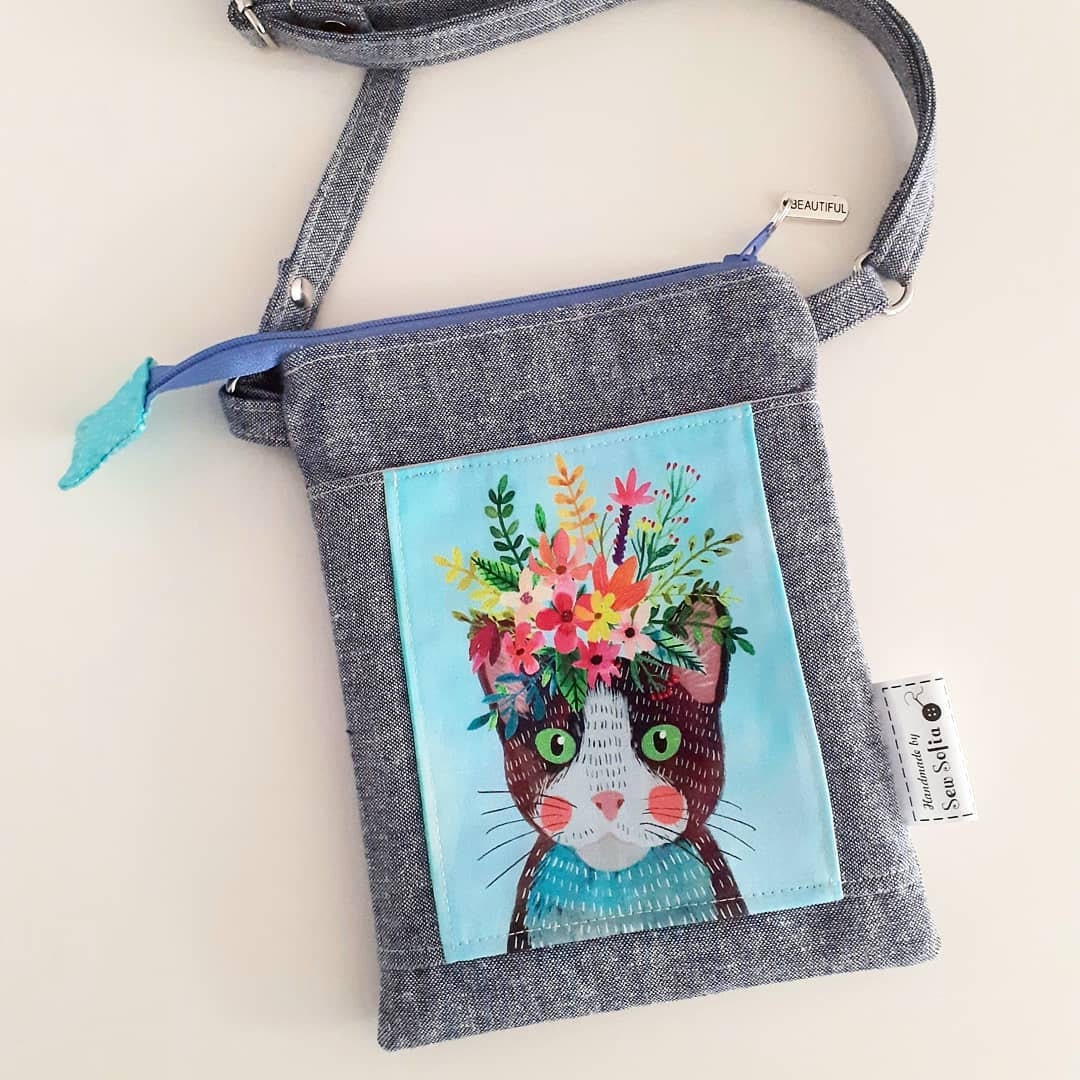 It is the perfect size for carrying the essentials, with a full width front pocket and another slip pocket inside. Note, my more recent version has a more defined, squared off base to add a bit more space inside the bag. I used another Kitty portrait for a pocket inside.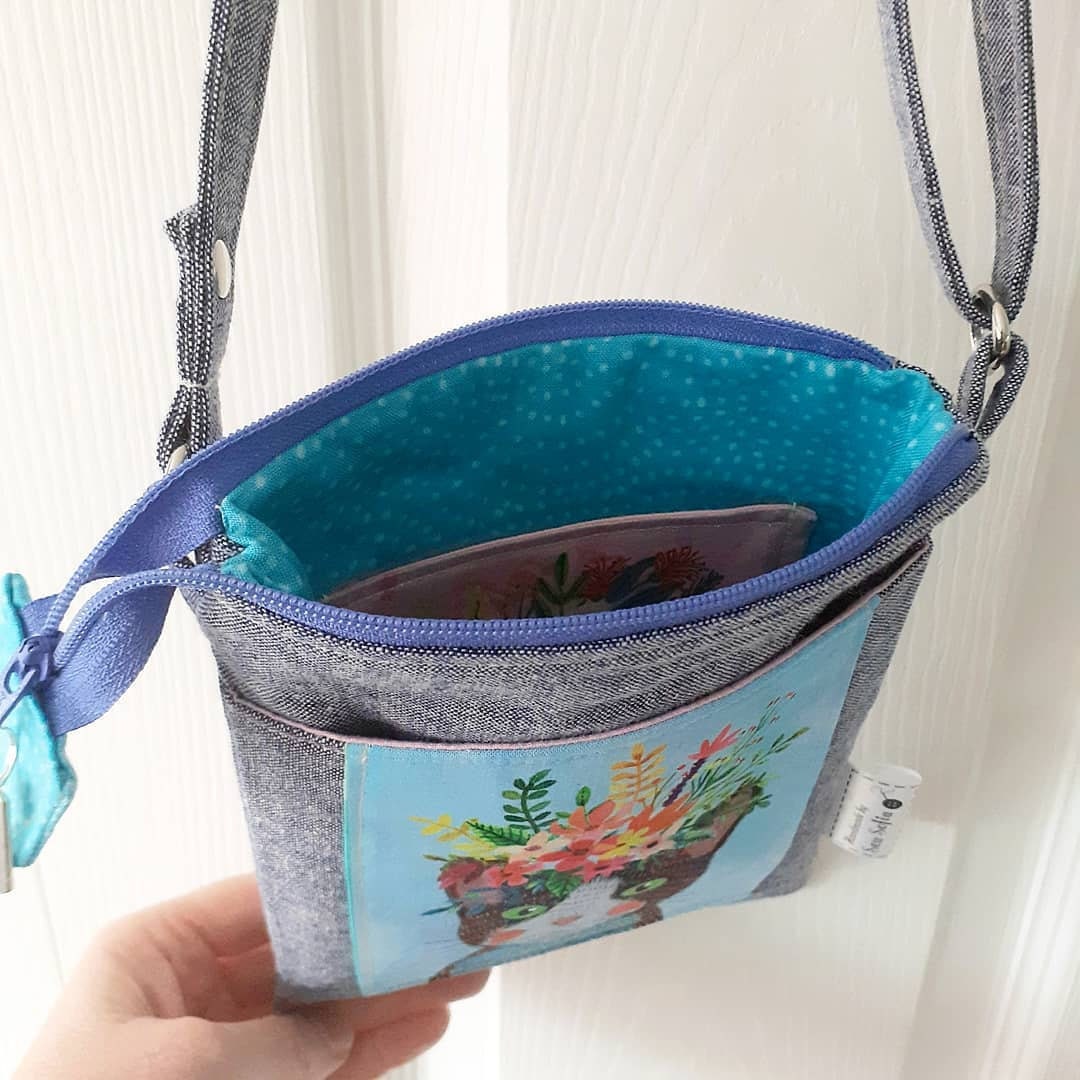 The Lou Lou bag is a quick and easy pattern for beginners, teaching you basic bag-making techniques like installing a zipper, creating a flat base and making an adjustable strap. There are printable pattern pieces or you can simply measure and cut if you don't have access to a printer. The pattern also requires minimal fabric and hardware, making it a great choice for production-style cutting and sewing if you have an upcoming market. And yes, in case you're wondering, you are welcome to sell your bags from this pattern if you are a smallscale maker.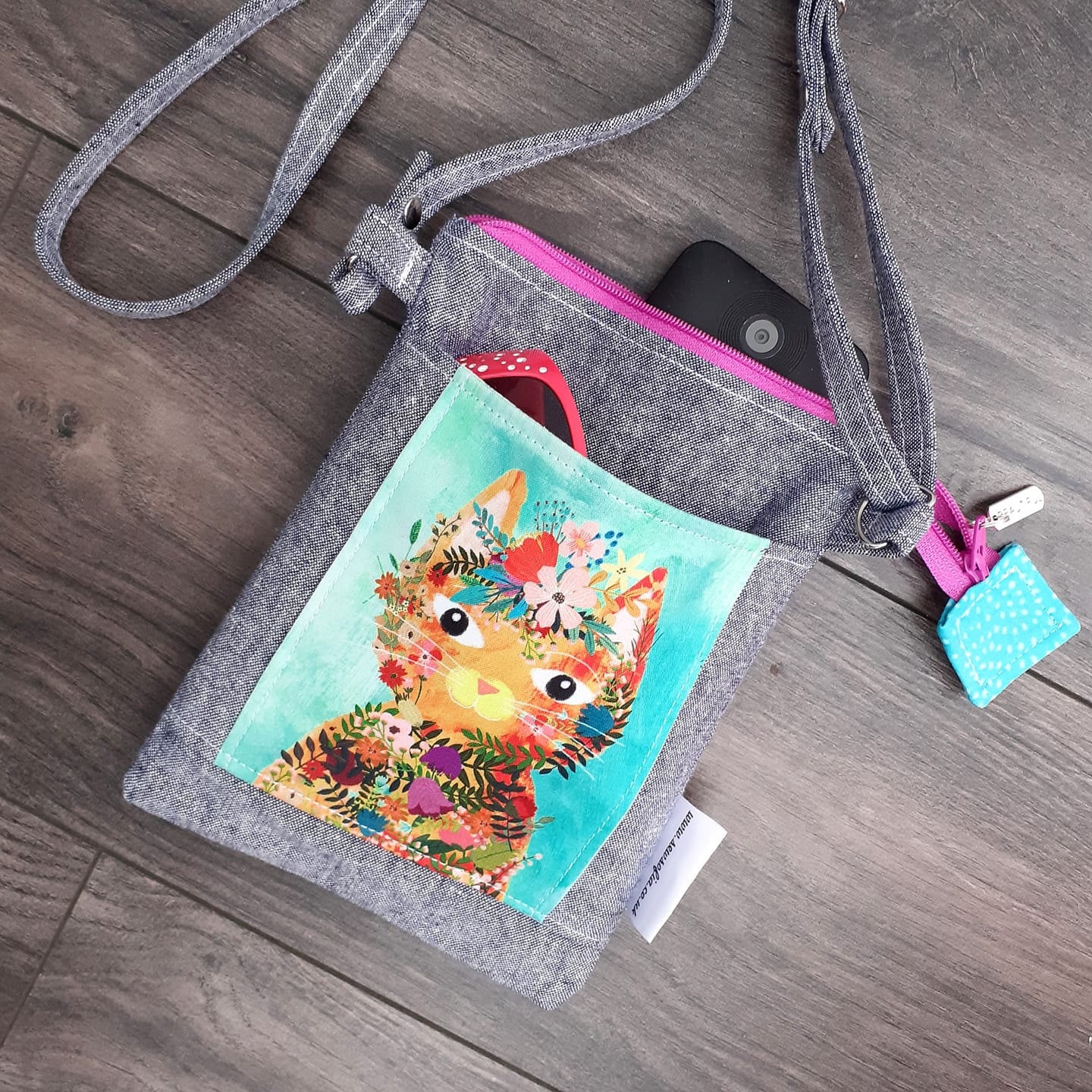 Want to have a go at making one too? You can grab your free copy of the Lou Lou bag pattern here. (Note: this is a shared Google file so if you're opening with your phone, you may need to view via Google Chrome.)
Tester bags
This pattern has been put through the paces and eagle eyes of my amazing group of testers from all over the world!  A big thank you to all my testers for making this pattern possible! Here are some more examples of Lou Lou to inspire you!
I wasn't the only one who opted for cute kitty cats for their versions of the Lou Lou bag! Mitzi of Sew Awesome Creations chose this striking kitten panel teamed up with black fabric. I just love the addition of the tassel on the zip pull! "Quick fun bag to sew up and great to use some feature fabric".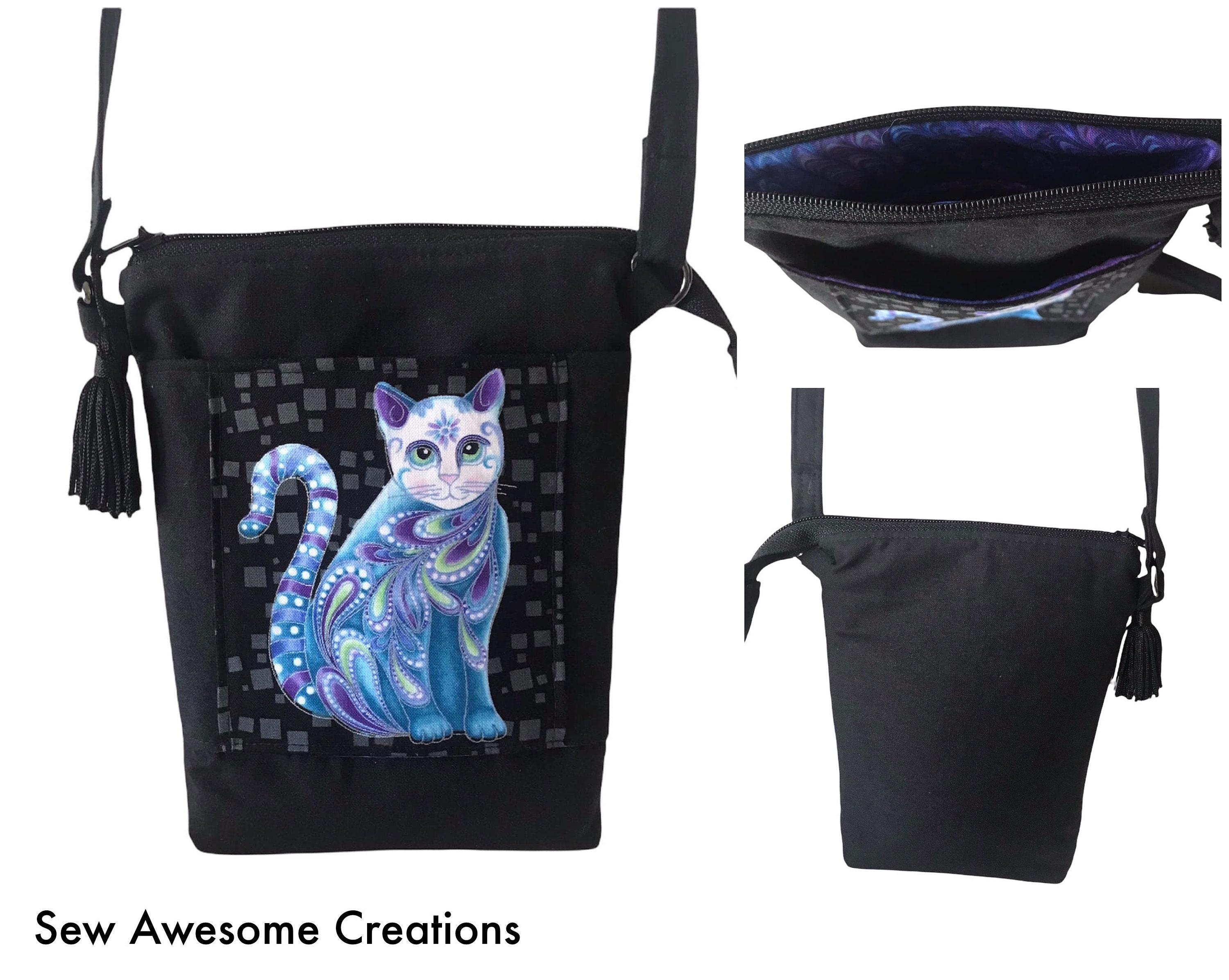 Michelle of MGrahamSews chose this adorable Tula Pink "Tabby Road" fabric, teamed up with a teal vinyl for added pop and defined edges. Michelle added a metal zipper tab for a more professional finish and made the strap extra long for an adult to wear. "Everything went together very well. Super fun sew!"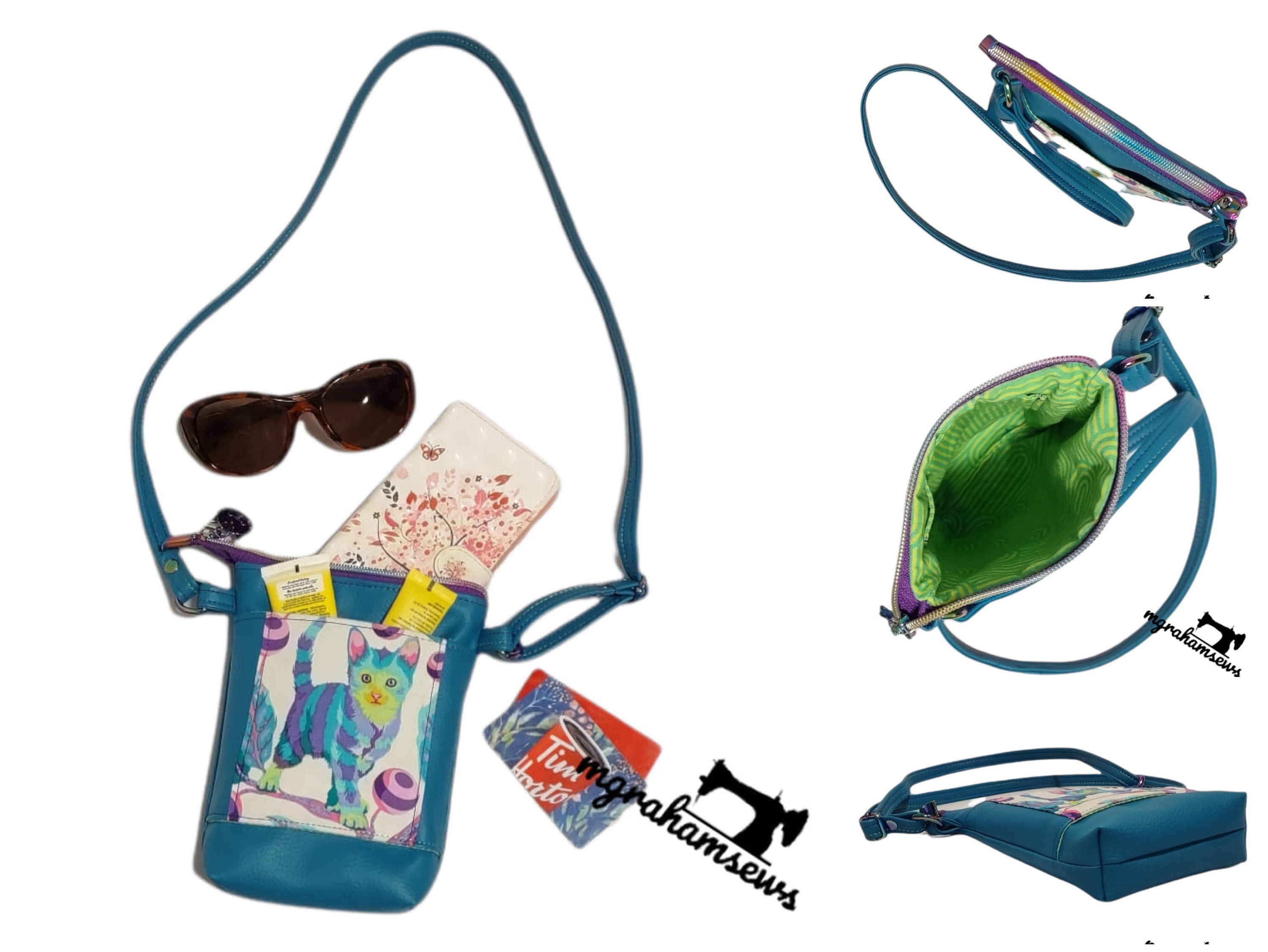 Amanda of Pins & Pixels chose this awesome Friends fabric for her Lou Lou! She used what hardware she had available which is 1" size and added swivel hooks to the strap. "A super cute and super quick sew"!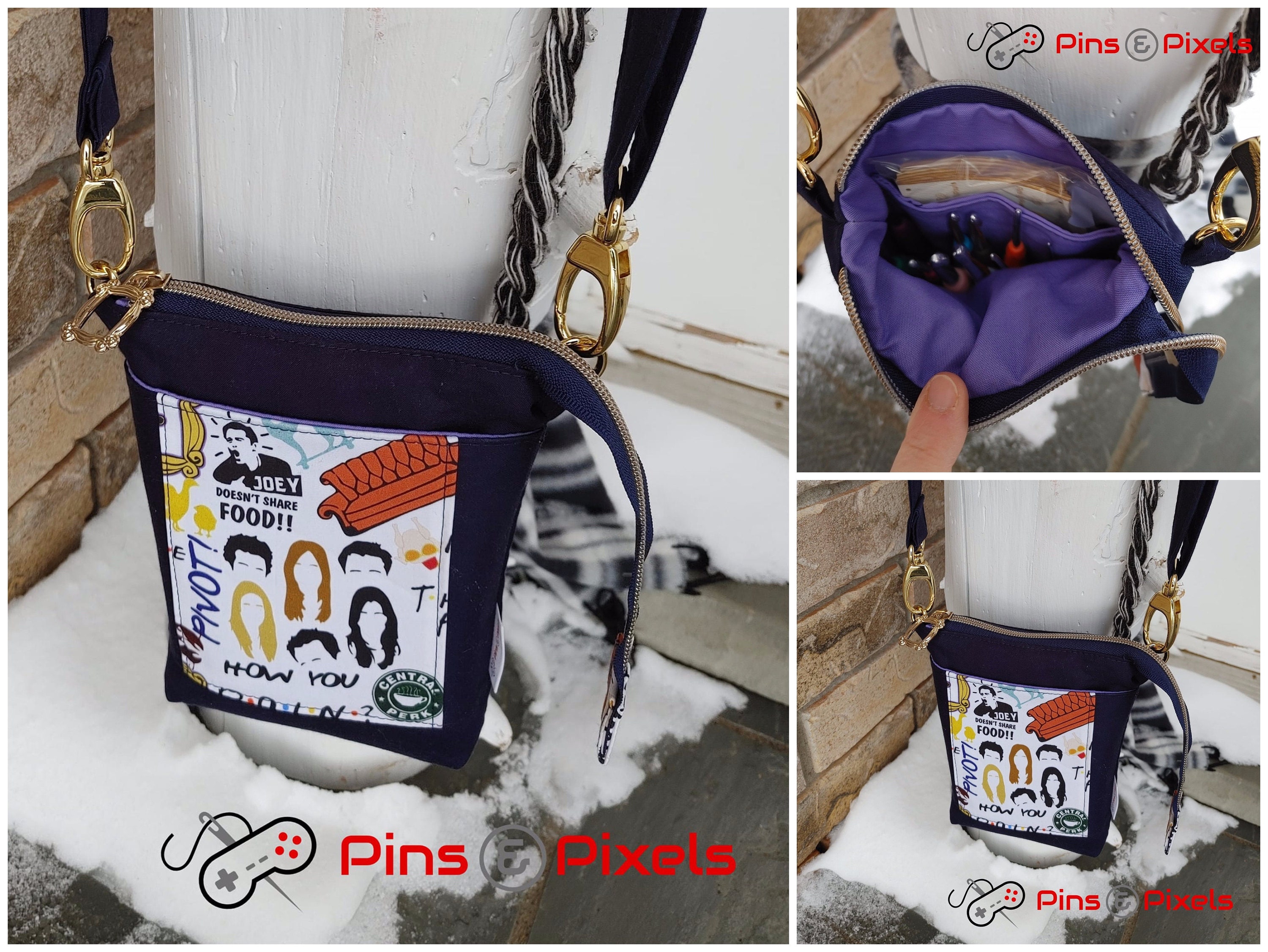 Zoe of Flowers & Frolics chose a pretty pink fabric and pink zipper teamed up with denim for her Lou Lou. "As well as for girls, I think it's a good size for taking on a walk when you don't want to carry too much."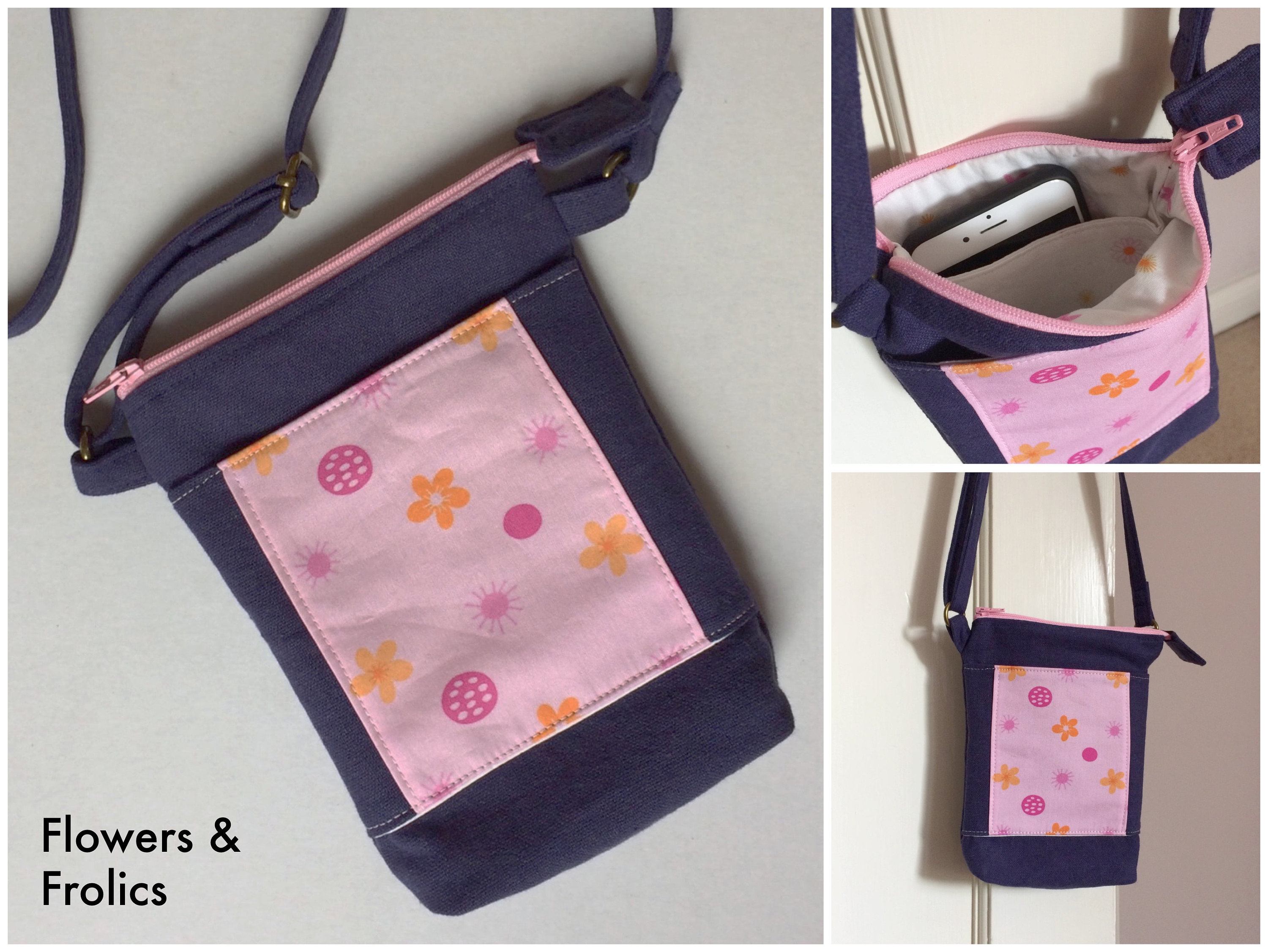 Heidi of Pinoodelz created even more of a feature with the front pocket by adding a floral print. "It's a nice little bag for a little lady who wants to be like mommy or a girly bag for a girl who just wants to take her phone, a hanky and a little cash."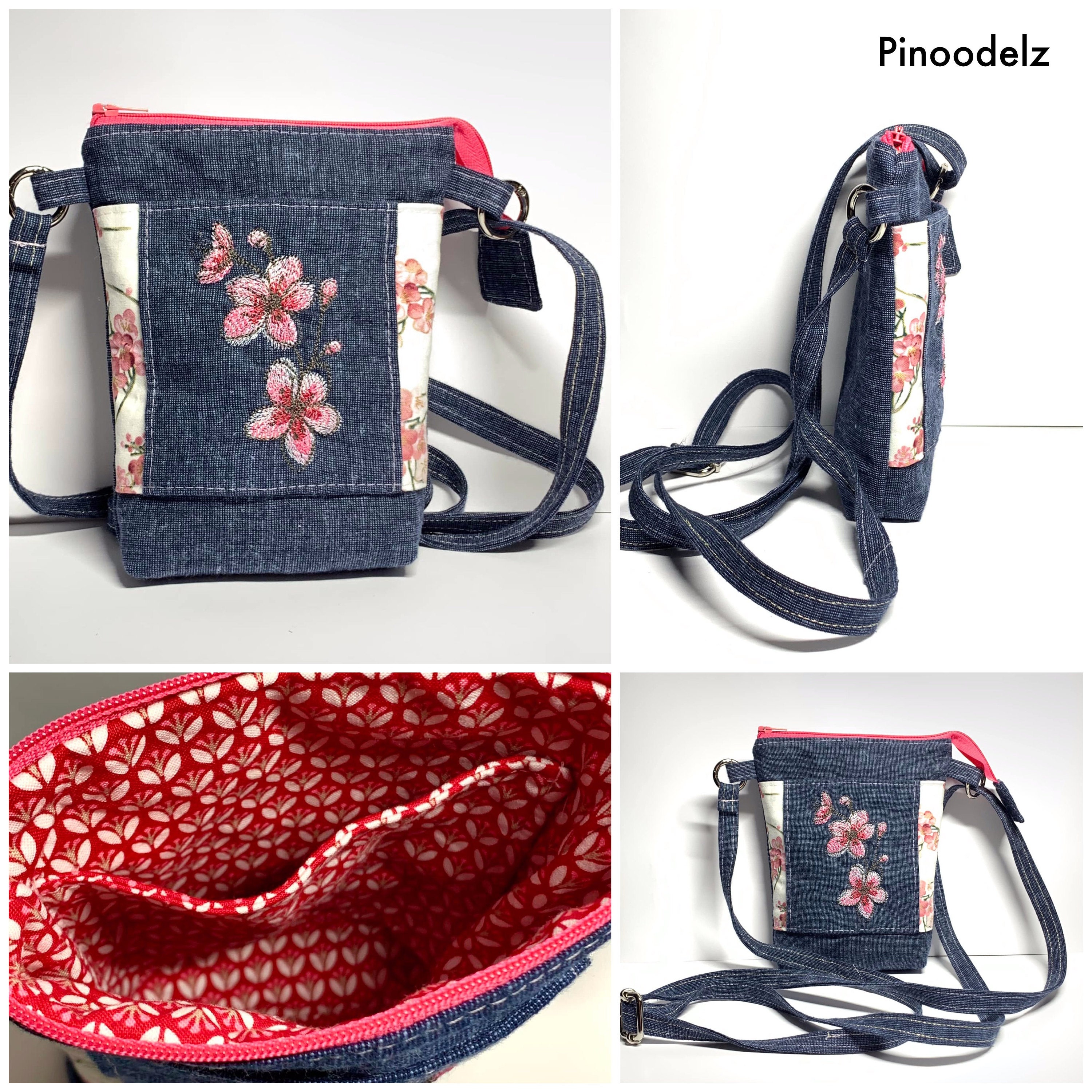 Elizabeth of Cool Lizzie bags brought a level of sophistication to her Lou Lou, with a metal zipper end and beautiful butterflies! "This is a darling bag - love its size and quickness!"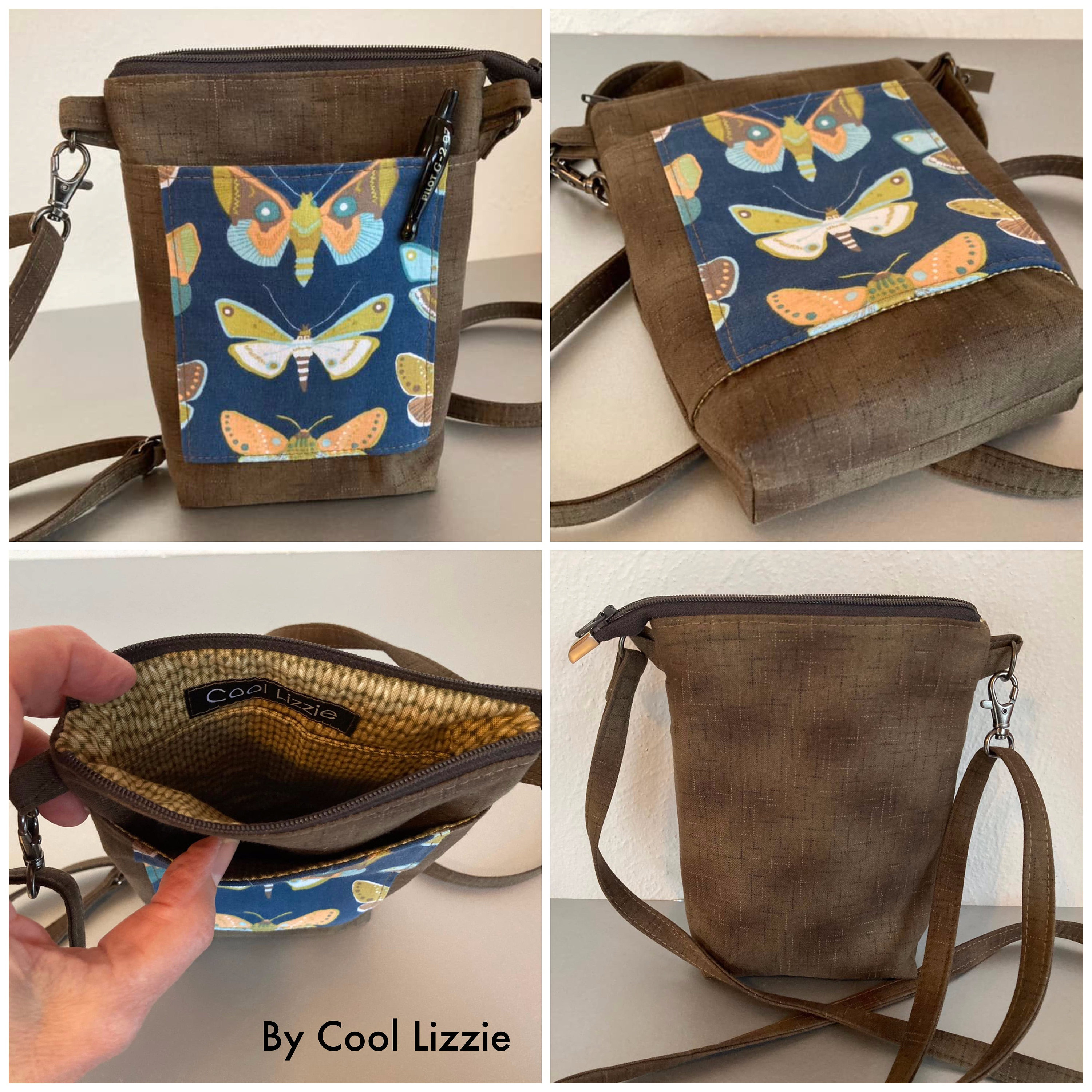 A gorgeous, bold Lou Lou by Candice...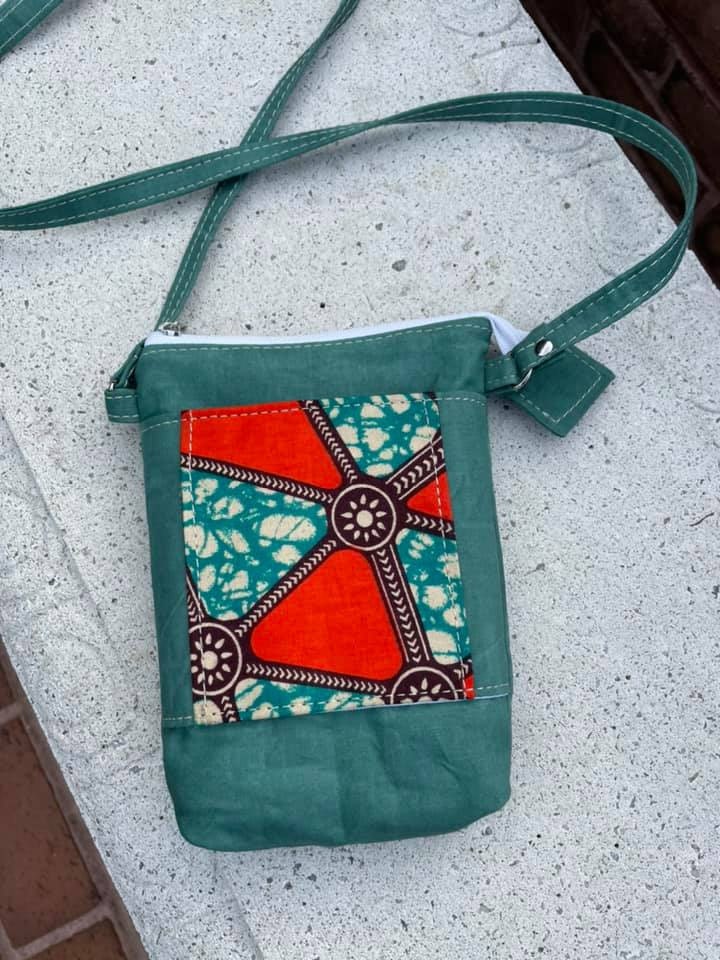 ...owls Lou Lou by Alison....
...and this cute pair of Lou Lou's by Laura which were promptly snapped up by her grandchildren!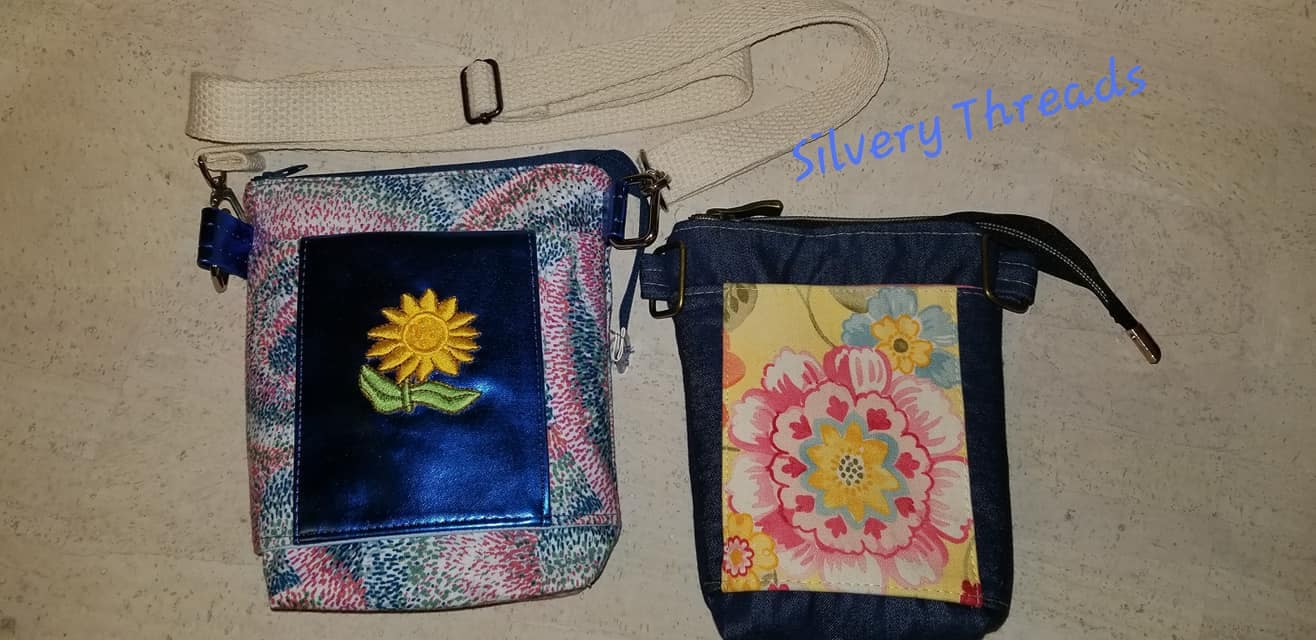 I hope these bags have inspired you to have a go and I'd love to see your Lou Lou bags too on social media with #LouLoubagpattern #SewSofiabagpattern .
Feel free to join my Facebook group for support and to show off your bag makes. I also have a just for bag makers! 
Happy sewing! 
Louise