This month I got to test out the latest pattern from Sincerely Jen - allow me to introduce the Apothecary handbag and tote! In case you're wondering about the name, it's from the Friends episode with the apothecary table! Rachel buys one from Pottery Barn for her and Phoebe's apartment, only to discover that her roommate loathes mass produced items, so she tries to pass it off as an authentic antique that she bought from a flea market. Her plan almost backfires when Ross buys the exact same table for his apartment! 
In the case of my Apothecary, this one has definitely not been mass produced and is one-of-a-kind! I chose one of my all-time favourite fabrics, the circular Ex Libris design from Alison Glass teamed up with a pop of mustard Mora Faux Leather. A stylish handbag/tote, I chose the large version to really show off the fabric. The front of the bag features two deep zipped pockets framed by angular side panels.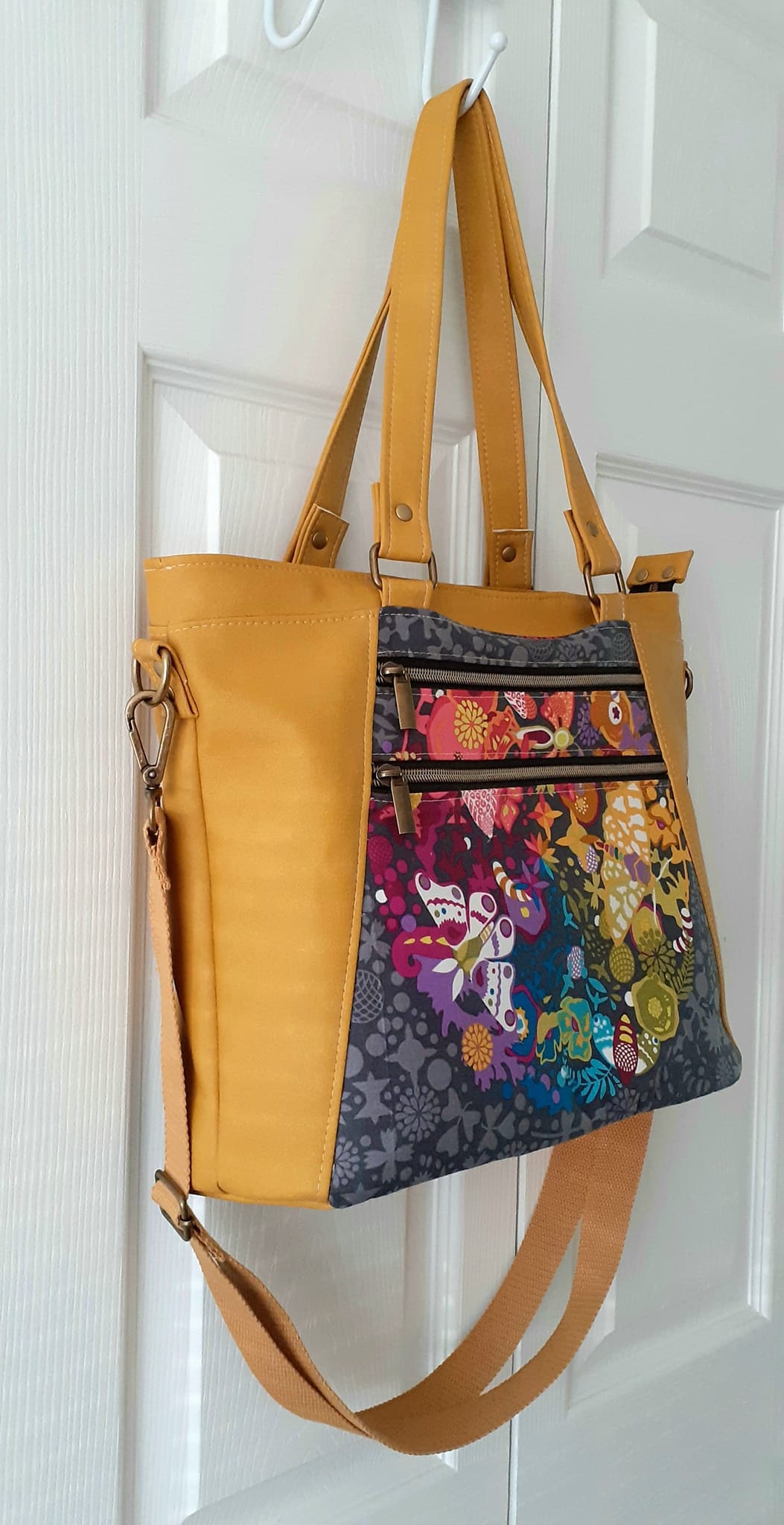 The other side of the bag has a neat slip pocket to keep items like your phone in easy reach. The pattern gives measurements for two handle lengths, I went for the longer of the two so that they can be looped over a shoulder, in the crook of your arm or by hand. There is the option to detach the adjustable shoulder strap from the side rings when not required.
The bag has a nice neat and firm oval bottom!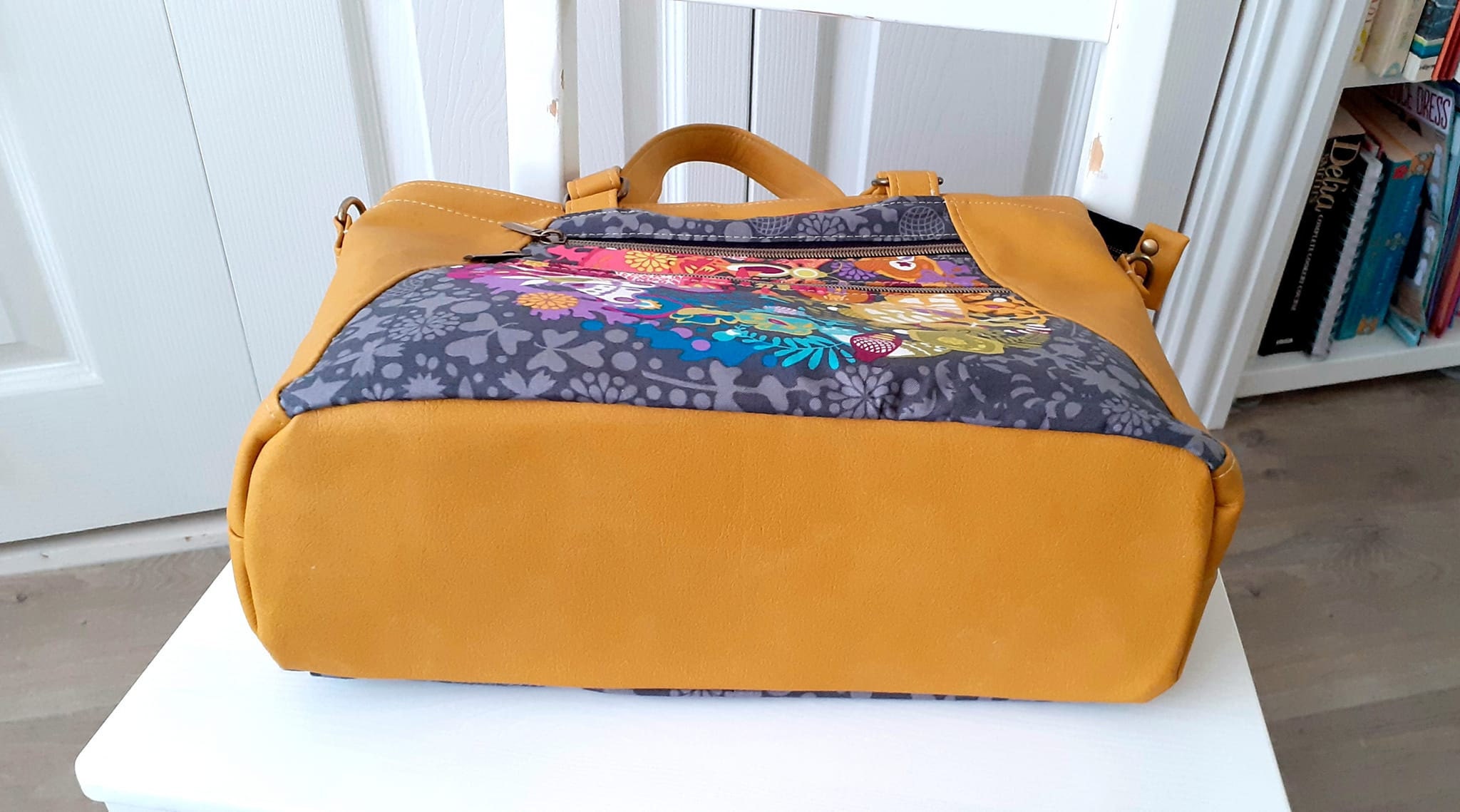 and a recessed zip closure to keep the bag contents secure.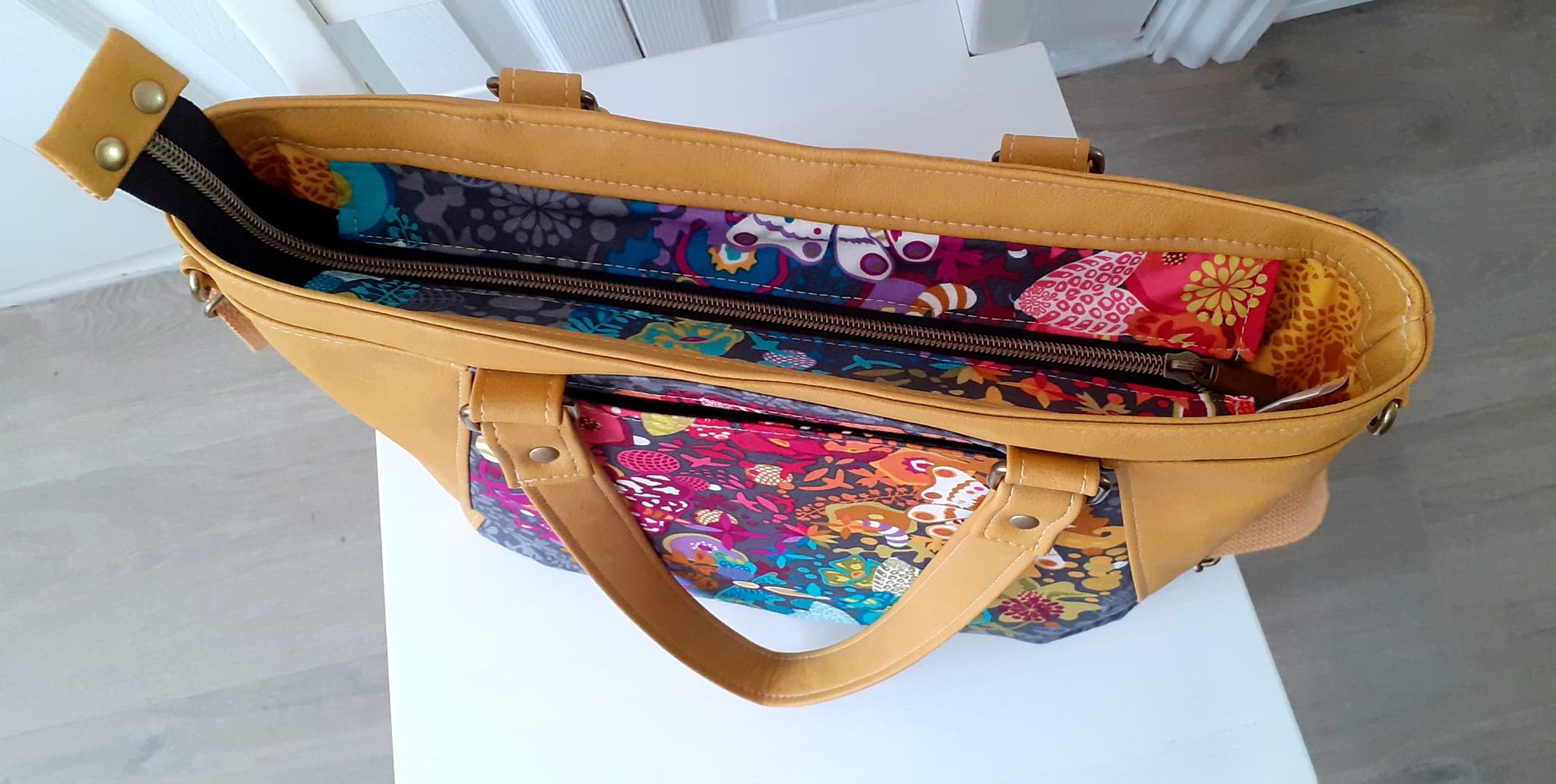 The bag opens to a deep and spacious interior with a further zipped pocket to keep important items secure.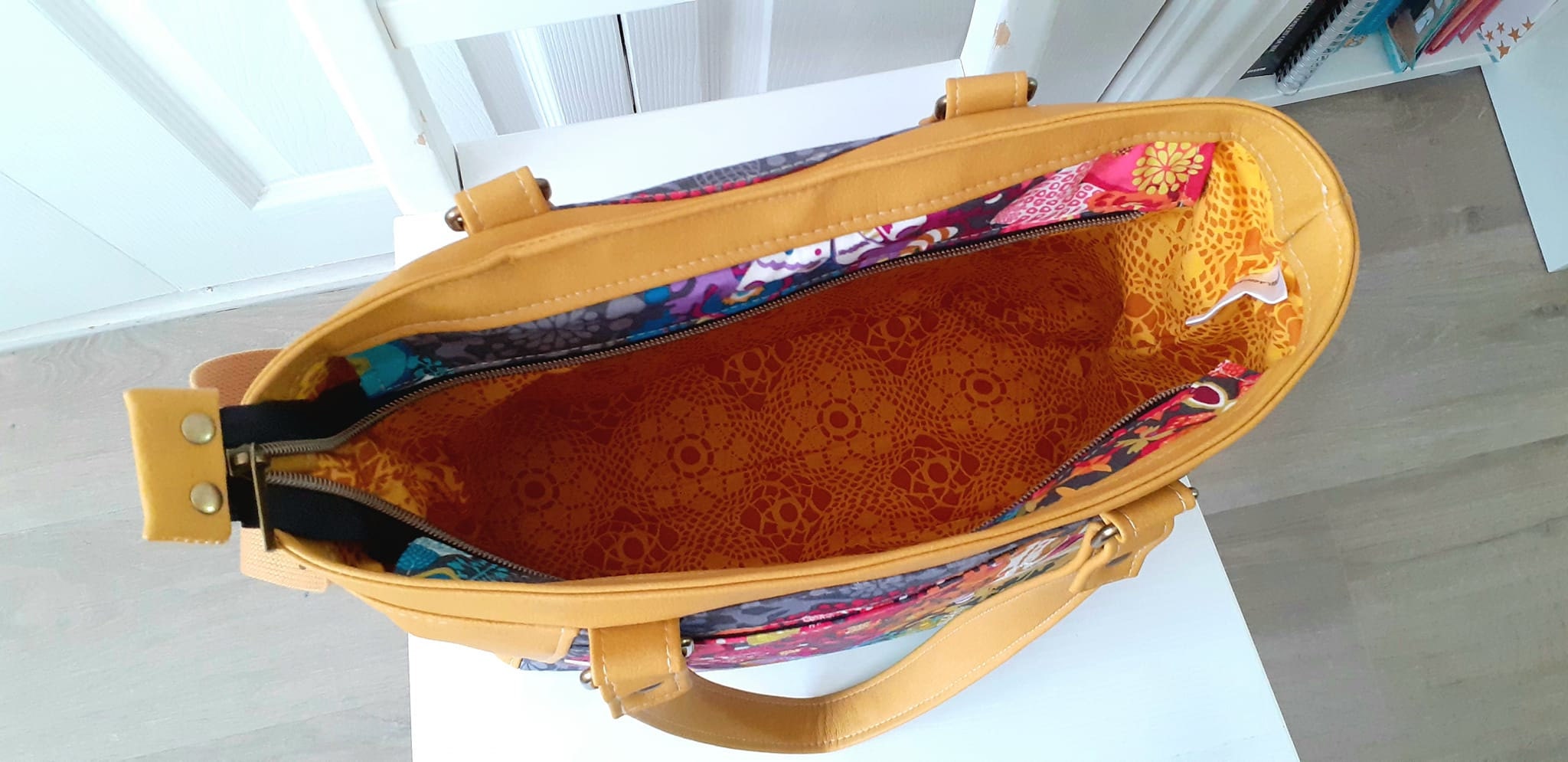 I thoroughly enjoyed making the Apothecary bag - such a clever design and the pieces came together perfectly! Fancy making one yourself? You can grab your here. You can also join Jenny's "" over on Facebook for further bag makes, tips, occasional giveaways and pattern discounts!
As for this one of a kind beauty, it is now in my Shop, just in time for Summer!