If you've been following me on social media, you'll know that I've been an Instagram brand rep for Sew Hot in the UK this past year. Every few months they send me a mystery bundle of fabrics and notions to play with. In April I got to make a pattern that has been on my to-do list for a while: the Barbara bag by Sallie Tomato Patterns!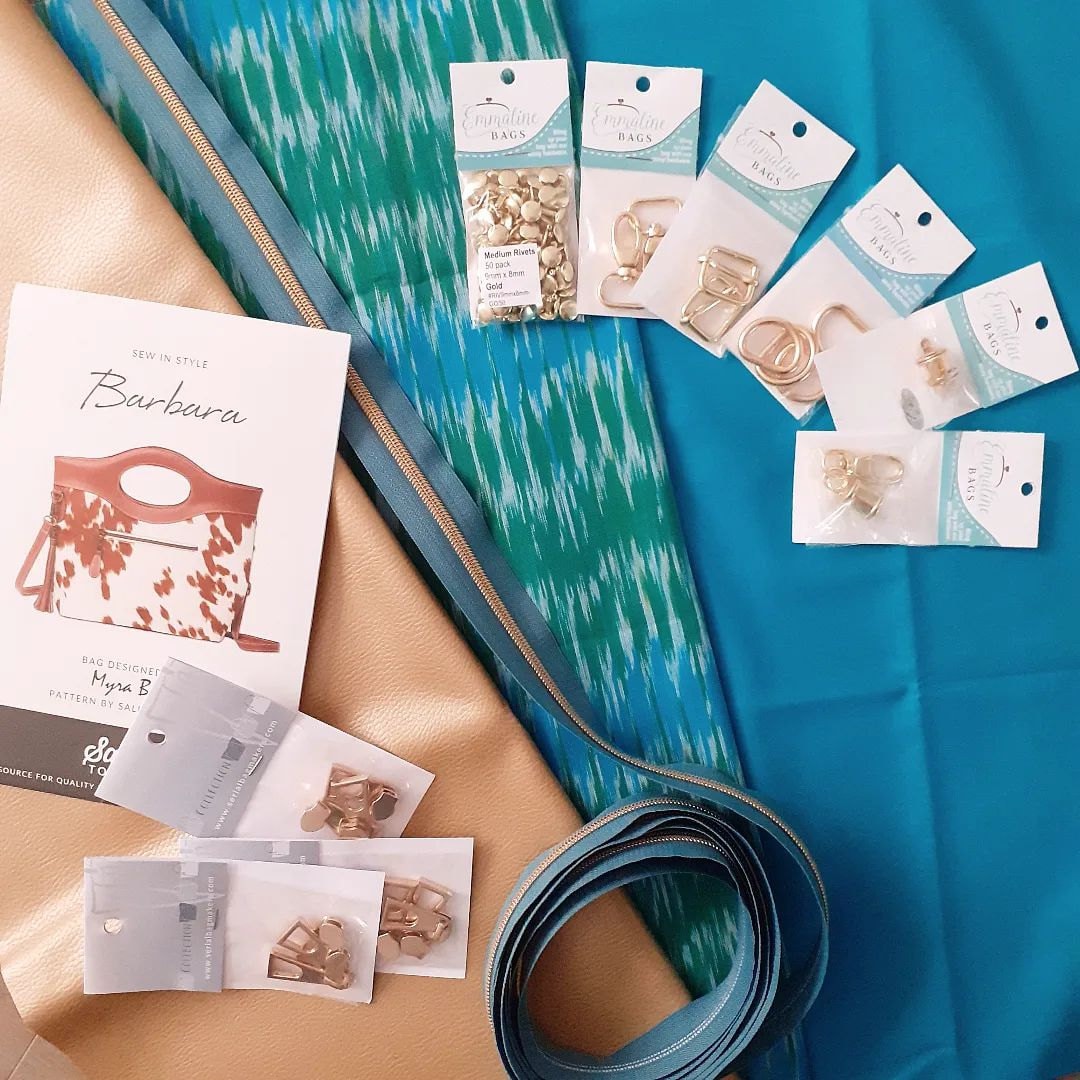 And here's the list of supplies received from Sew Hot
Barbara Pattern, paper version, also available in digital format from Sallie Tomato directly
Bali Ikats Stripes Green - Robert Kaufman
Pure Solids Maldives - Art Gallery Fabrics
Rex Faux Leather Fabric Ochre Metallic
Serial Bagmakers #5 teal tape antique gold coil
Serial Bagmakers Metal Zipper Pull #5 - Gumdrop Light Gold
Emmaline Bags 3/4" gold d-rings, swivel snap hooks, adjustable sliders, 14mm magnetic snaps and hanging tassel cap
To this, I added from my own supplies: 
Emmaline bags medium gold double cap rivets, 
Fabritac Glue
woven cotton Vilene 700 fusible interfacing
foam headliner
Decovil Light 
Pellon Peltex 71F
She's all cut out and ready to sew! Can you feel those island vibes already?!  I'm really glad I watched the YouTube video first because there were great cutting tips too for those oval handles. The Barbara bag pattern is demonstrated with a thick faux animal print. Based on the lighter choice of Ikat stripes for the exterior, I decided I needed extra interfacing for those pieces and also for the pocket pieces.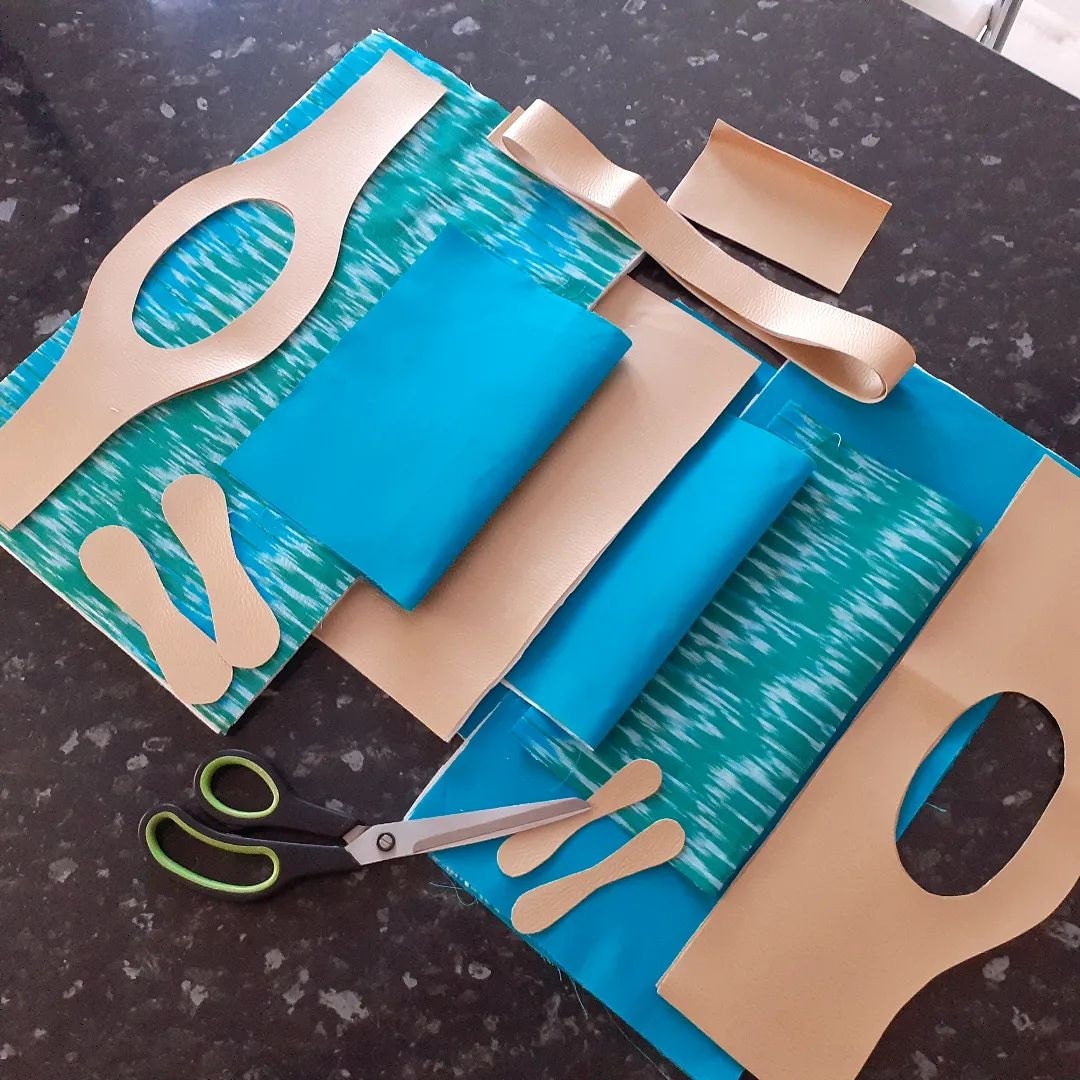 Rex faux leather is one of the easiest faux leathers that I've sewn, it's not too thick for my domestic machine, it has a smooth matte texture and I'm using a Microtex needle with my machine's standard presser foot. You can also use a Teflon coated foot for this fabric, but I actually prefer the standard foot for more 'grip'.  Sew Hot stocks a wide range of colours in the Rex faux leather, this one is the Ochre Metallic which has a pearly sheen.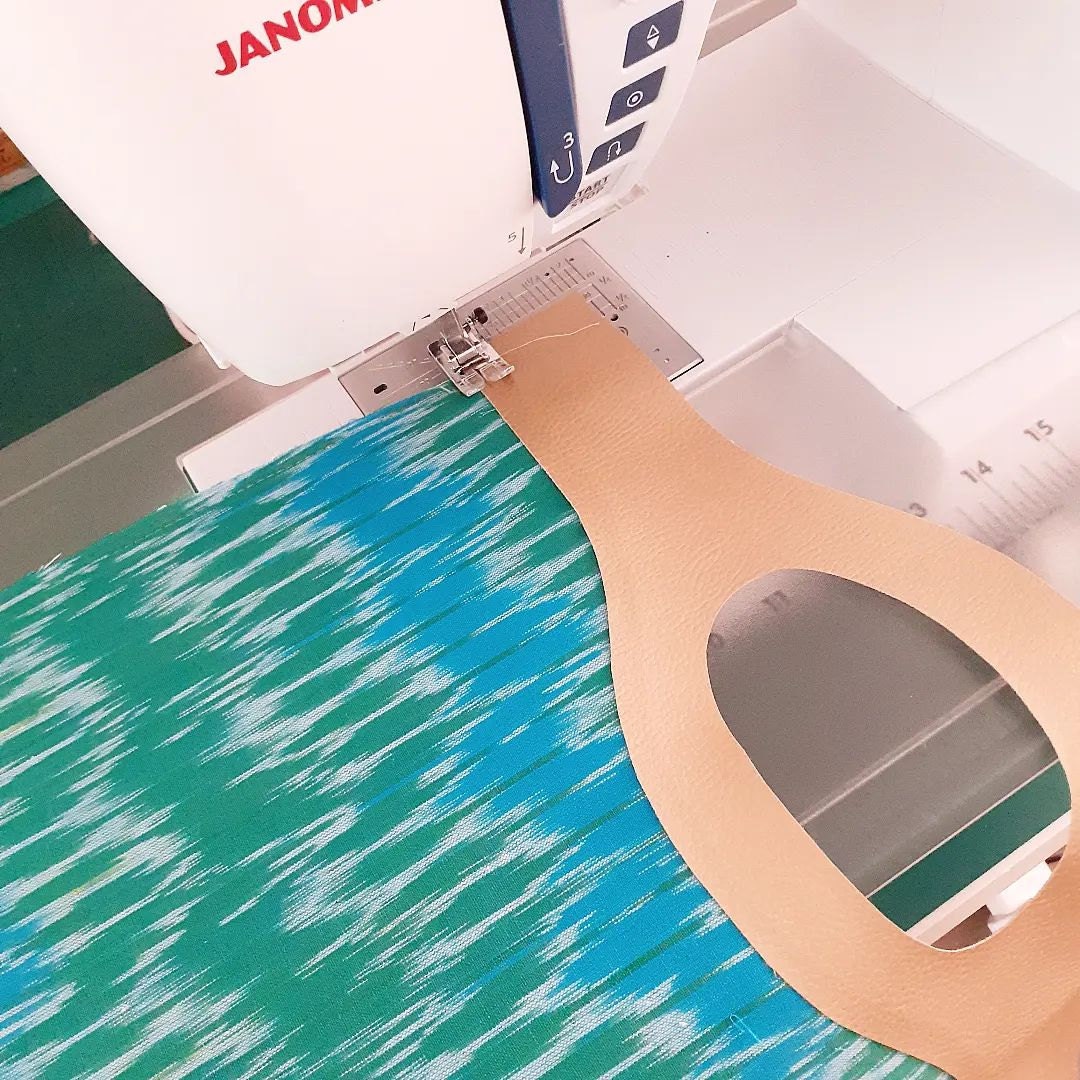 I've added a few gold rivets to secure the zipper and strap tabs, but also for added chic-ness!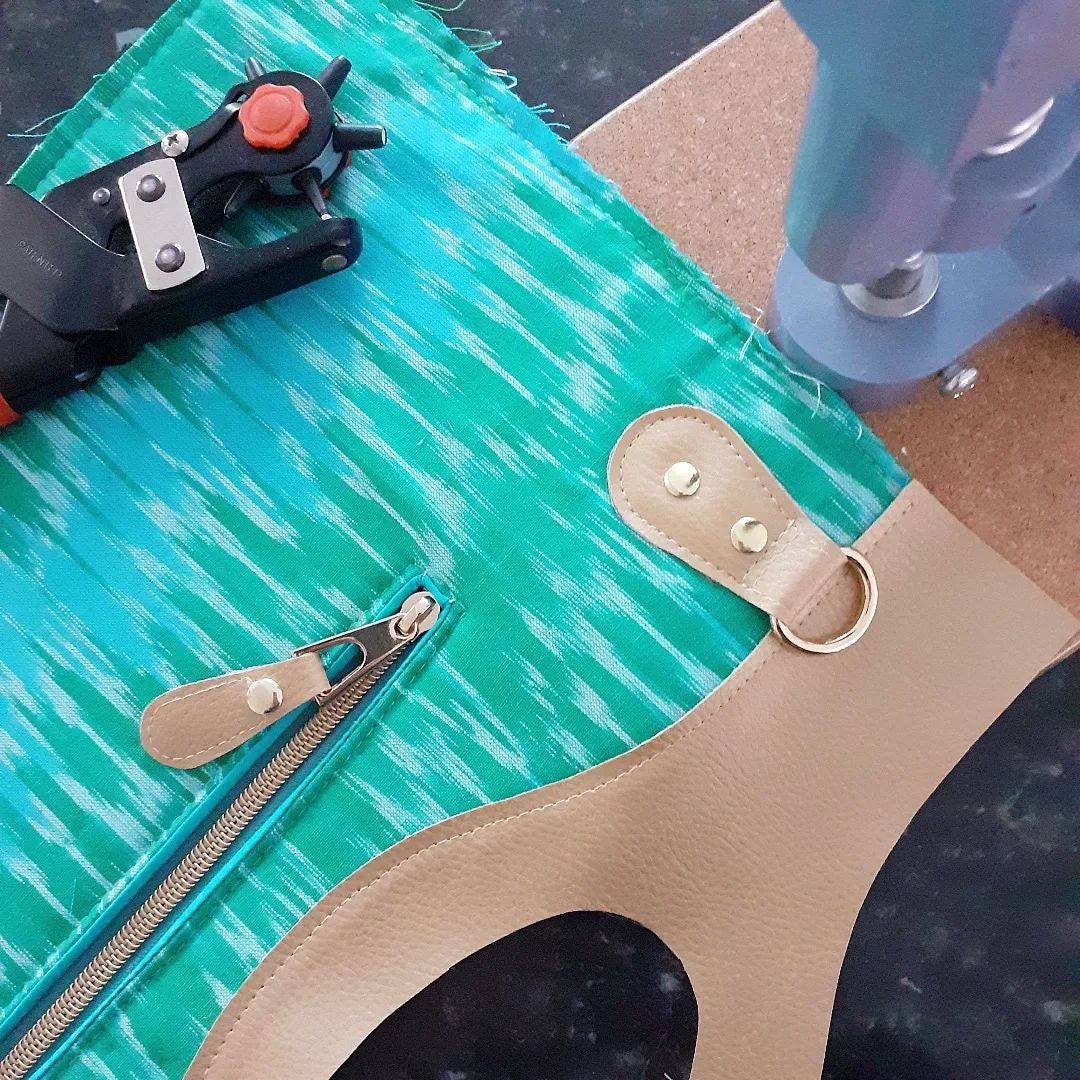 Sew far, so good!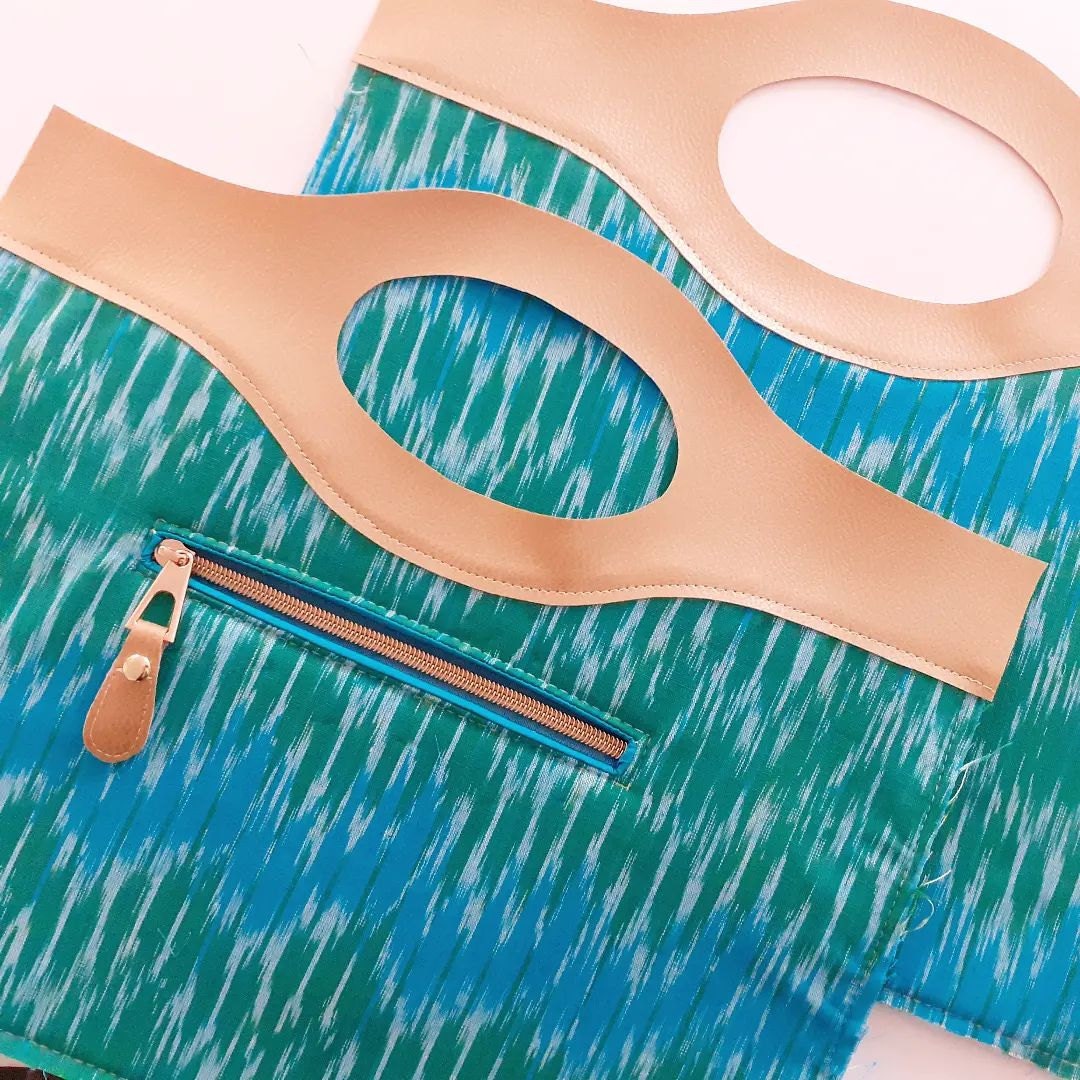 Bagmaking acrobatics...I think this girl needs a standing ovation! But the assembly was relatively straightforward!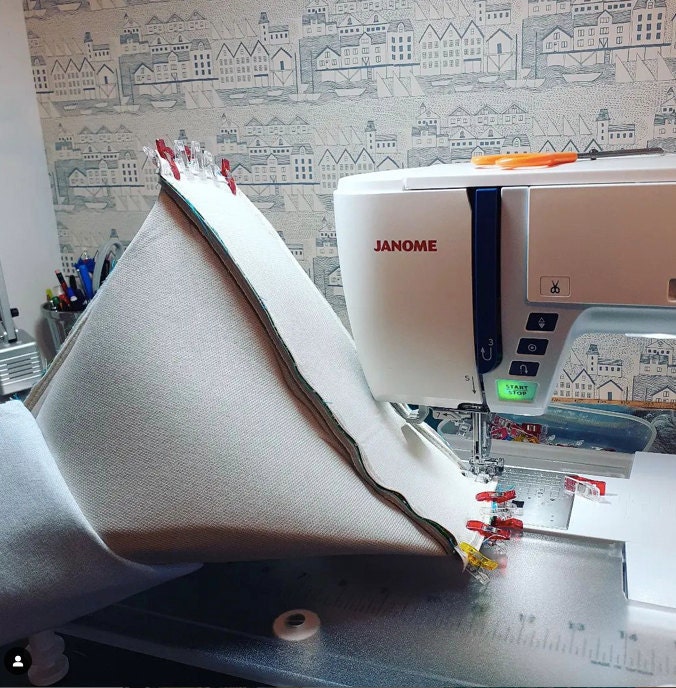 Grab your sunglasses because she's ready! With faux metallic leather reminiscent of sandy beaches and turquoise and green Ikat stripes for the warm ocean, the lining fabric is actually called Maldives and a swishy tassel that reminds me of an exotic grass skirt, I think it's safe to say this is one very chic bag for the summer!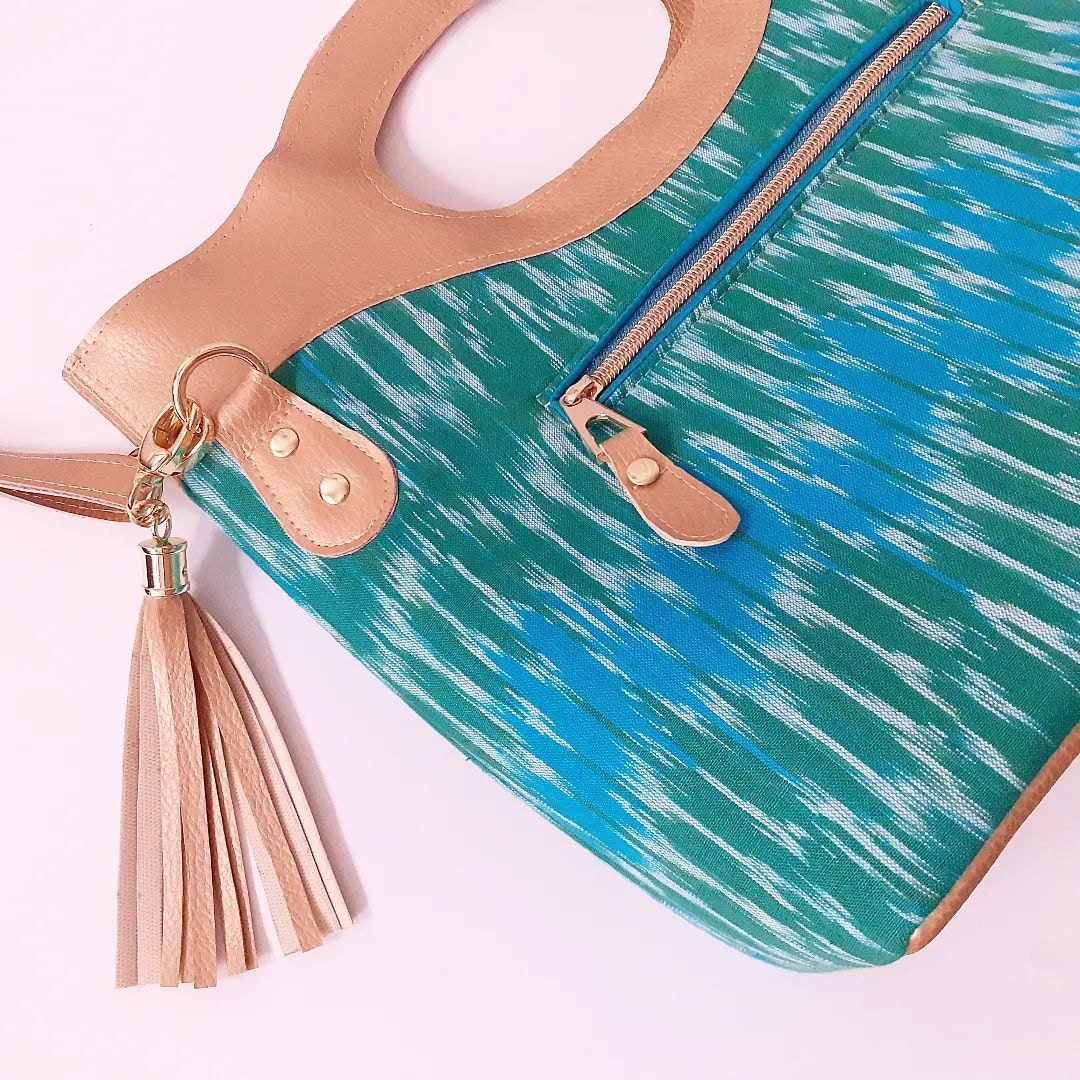 I really enjoyed making Barbara! I think for next time, I'd really like to try with a thicker exterior fabric like a canvas or faux leather as recommended by the pattern. The Ikat stripes fabric is stunning, but it has a looser weave than ordinary cotton so frays easily and I struggled to fuse woven cotton interfacing to the back. It also shifted when installing the zipped pockets which had me break out in a sweat. I also should have used the heavier Decovil interlining for firmer handles. I used the light version as I had it to hand.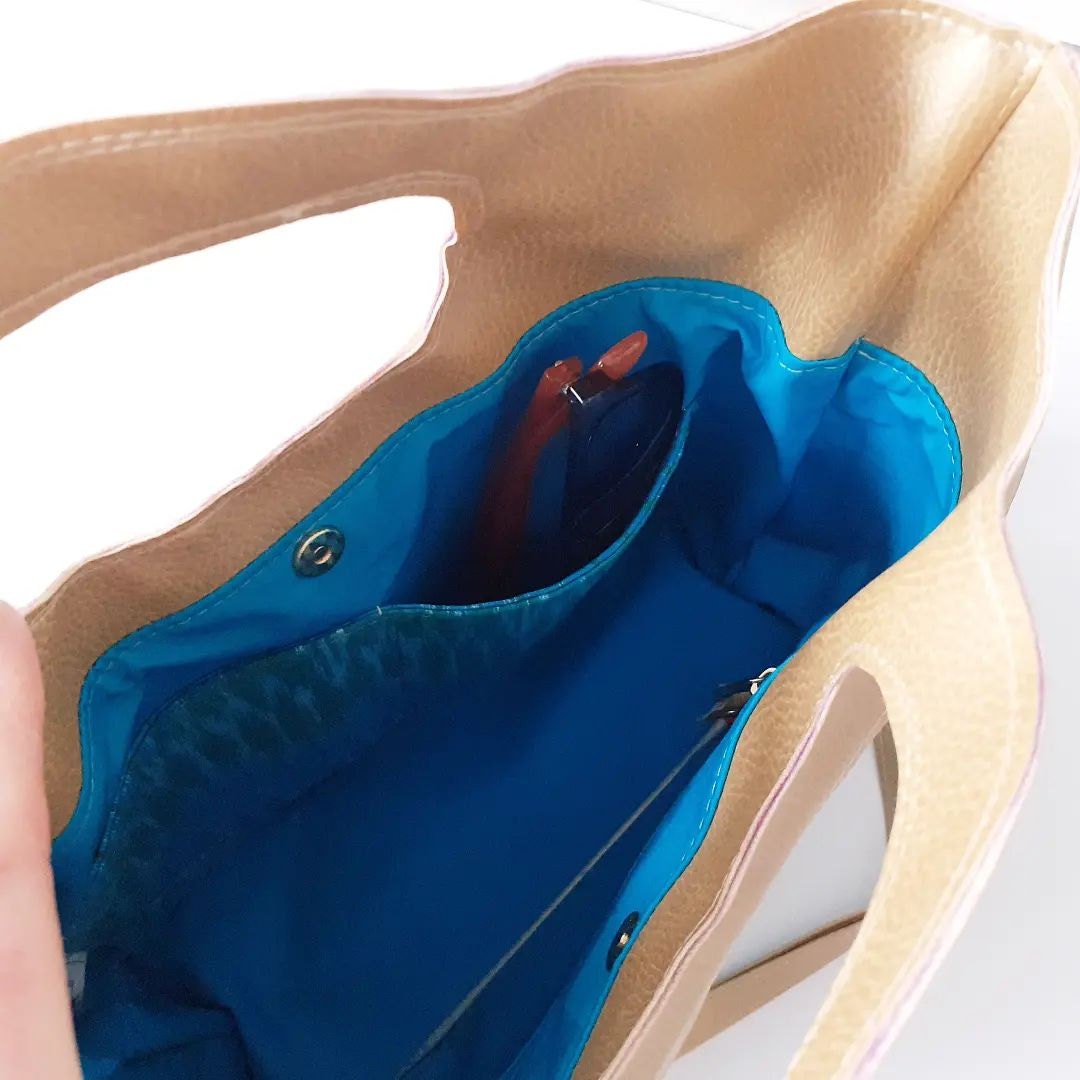 But all in all, I'm really pleased with the result. I love all the designer details...the angular shape, the perfect defined bottom, the curvy handles, the strap and zip pull tabs. I really enjoyed making this one and I hope I've inspired you to make one too!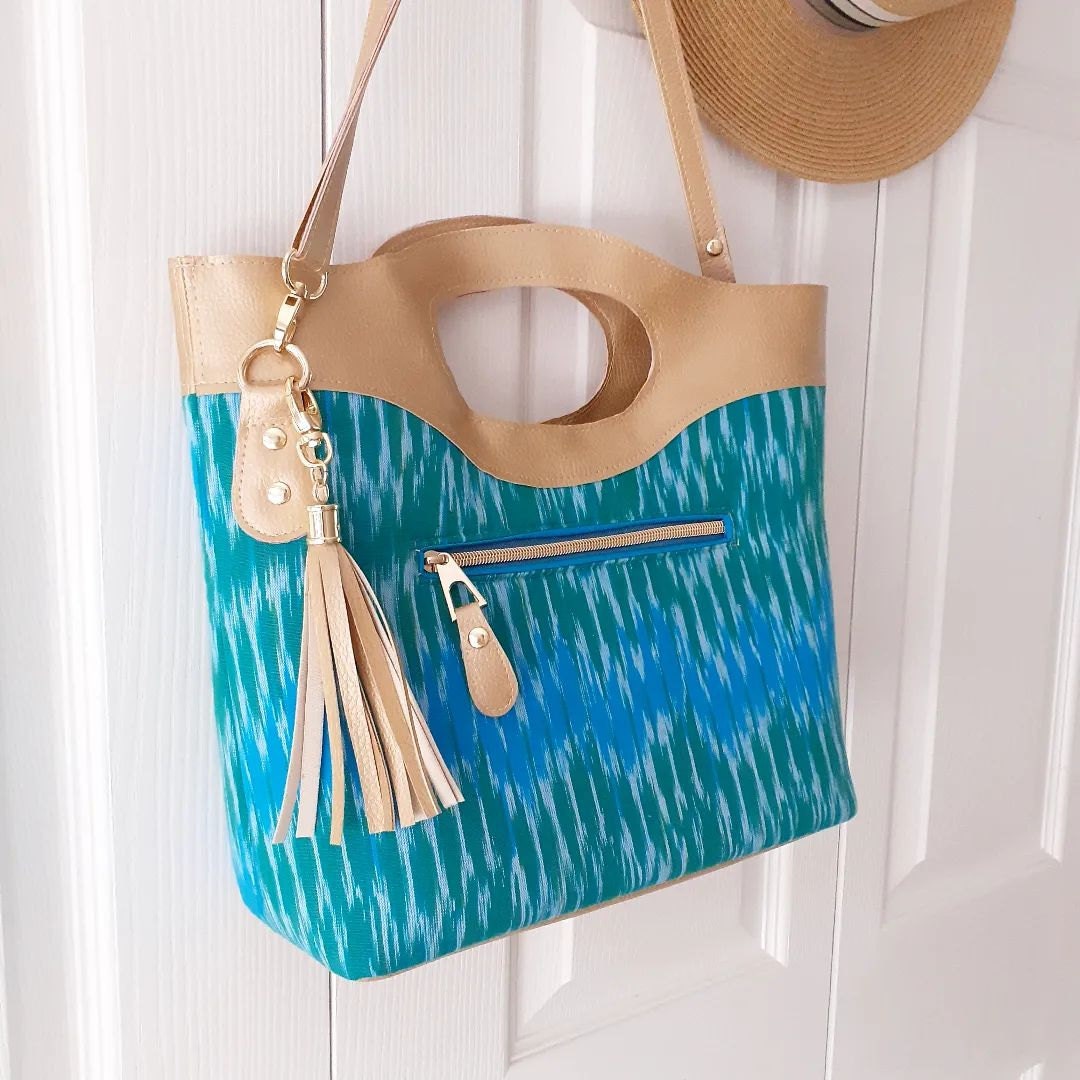 Fancy having a go yourself at Barbara? Sew Hot stocks all the supplies required to make this bag as well as a copy of the paper pattern. 
Prefer the digital version? You can get 10% off with Sallie Tomato using my affiliate code SEWSOFIA.