Last March I had the opportunity to write up a 'how to' tutorial for Quilt Now (Issue 36) magazine to make a zipped wash bag in wipe clean fabric like laminated cotton (also known as slicker). I show step-by-step how to make the bag, with plenty of tips on sewing with laminated cotton. It's a great starter project sewing with this versatile and practical fabric. Well they have now returned the bag to me, so I've decided to have a little giveaway!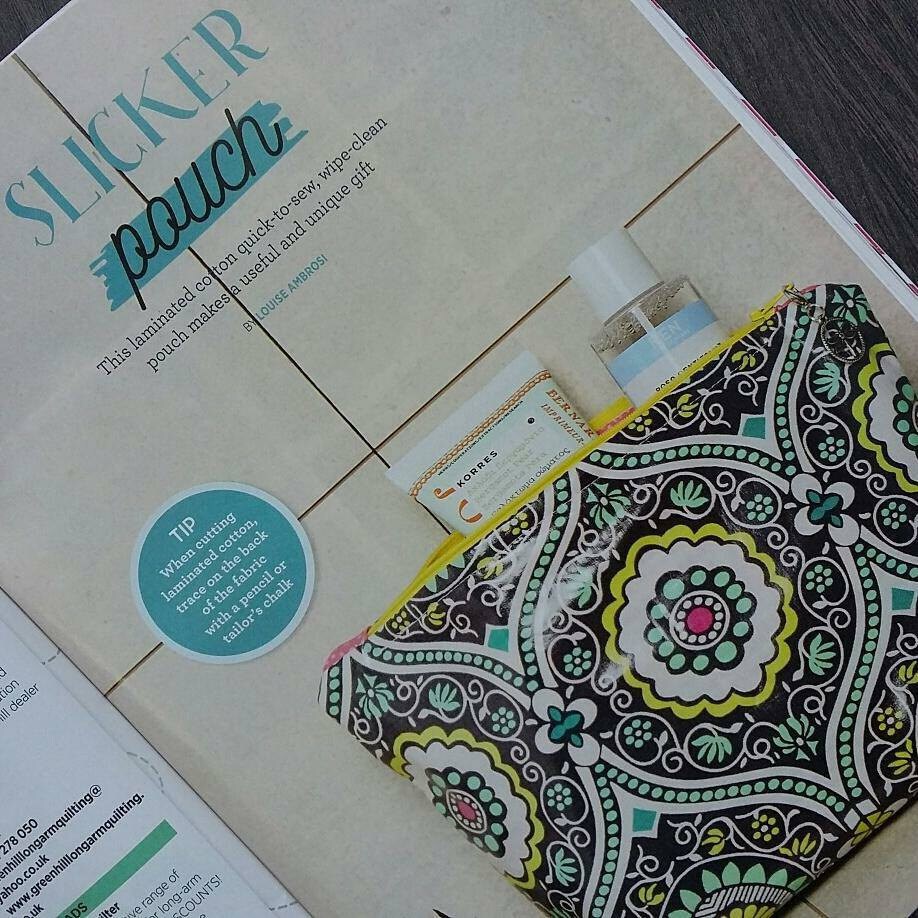 It's a great sized bag for storing full size toiletries or make up in this pretty rare print from Amy Butler in laminated cotton. The bag is lined in a coordinating pink 'twist' cotton and has a layer of padding giving it an extra squishy structure!
Would you like to win this Spring wash bag for yourself or someone special? 
Simply follow my Rafflecopter Giveaway - you can choose to enter in 6 different ways - each counts as one entry so the more things you enter, the better! The winner will be drawn on my daughter Sofia's 13th birthday this coming Saturday! 
In case Rafflecopter isn't working for you, here are the 6 ways you can enter my giveaway (enter as many as you like) but you MUST let me know which ones you have entered otherwise I won't know about it and cannot count your entries!  Either comment on this blog post below or drop me a message once you are done and I will add your name to the list of entries! 
2. Follow The Three Bag Ladies group on Facebook 
3. Subscribe to receive my newsletter via email.
5. Follow The Three Bag Ladies on Instagram
6. Tweet about this giveaway.
This giveaway is brought to you in conjunction with The Three Bag Ladies, aka Sew Sofia, Bobbin Girl Sews and Sew Can Sue! Join our next online market night "Bags for Summer" on Sunday, 3rd June at 8pm.