I love trying out new bag patterns to challenge myself, even more so when it's something quick, easy, useful and an unexpected bonus when it's free! So when I saw Spencer Ogg's latest free pattern, I had to try it out!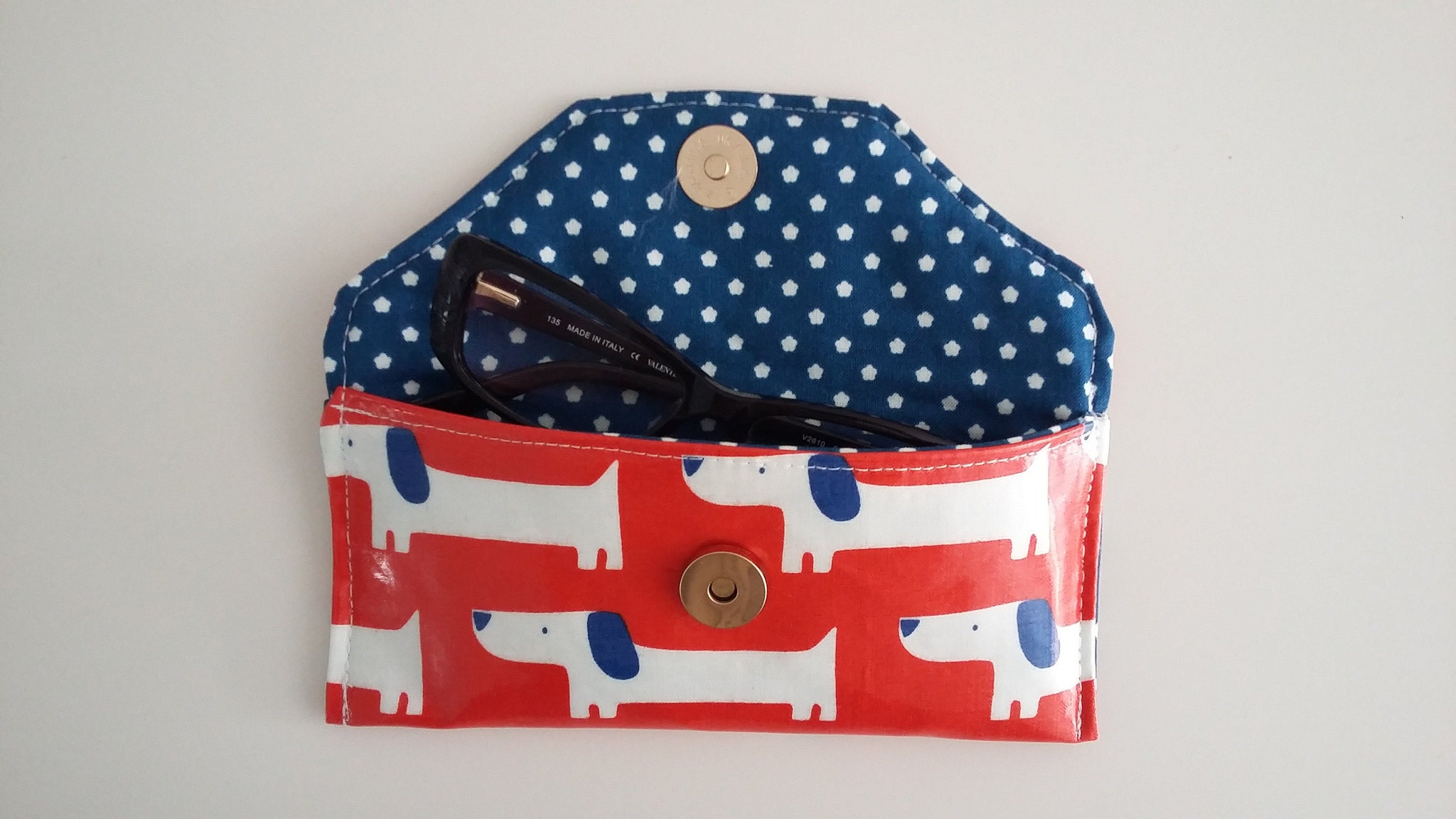 The Groovy Glasses Case is the perfect pattern for using up small pieces of fabric and I had just the print in mind for my first go! I chose this fun wipe clean Rover print from Cloud9 fabrics, teamed up with a floral polkadot blue lining. 
The pattern tutorial shows two different flap style, but you can also make up your own flap shape as I did here. It's the perfect size for reading glasses for grown ups and children, but a versatile pouch to carry other small items such as lippie, tissues, sewing tools, etc...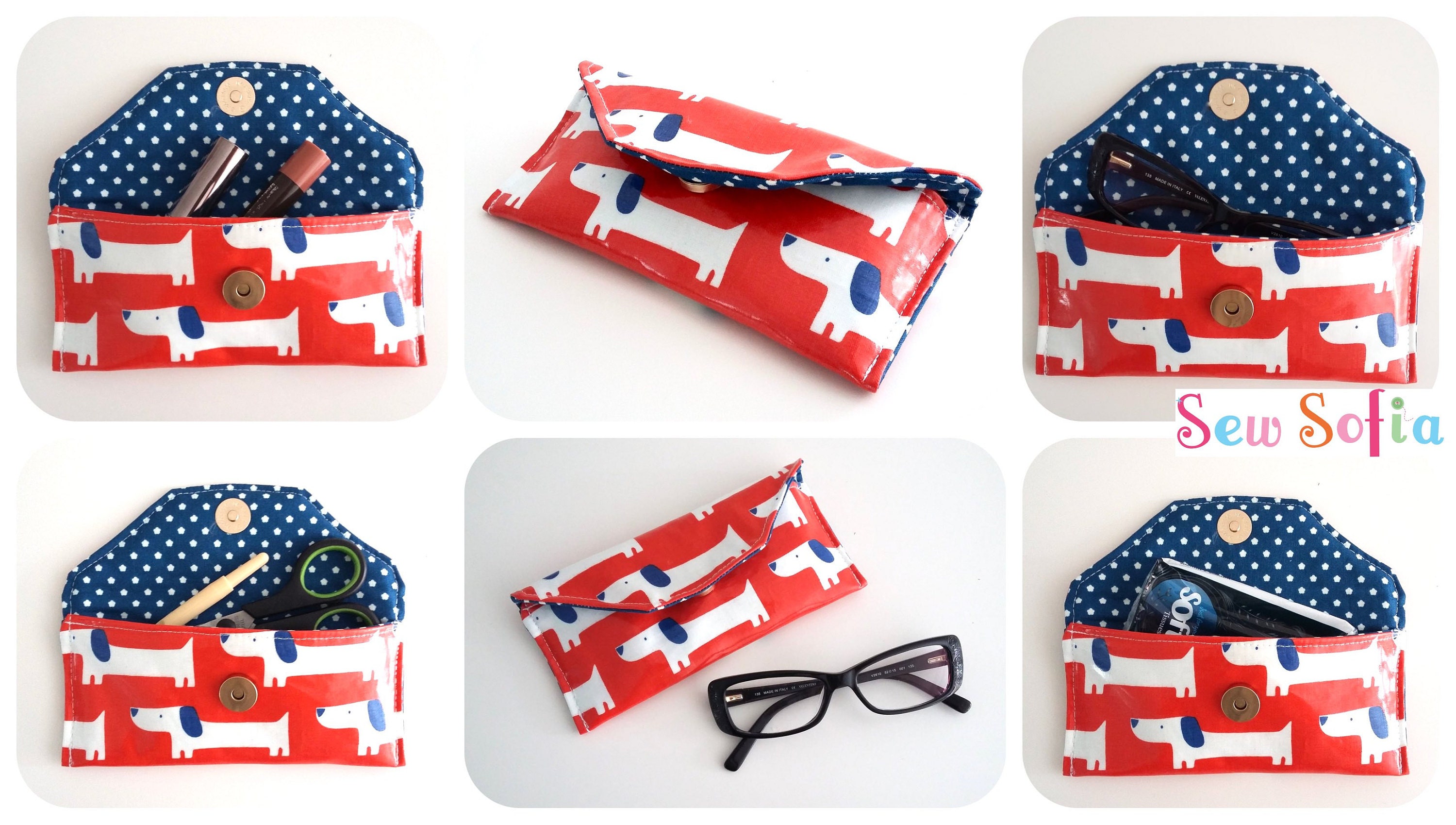 Super quick and easy to put together, I will most definitely be making more of these for my shop towards Christmas! 
Fancy having a go yourself? You can download the pattern here and also join Spencer Ogg's Bag Sewing Group for support and to show off your case. 
Don't sew but want a glasses case? Well you know who to call!