It's month three of the Carried Away Pattern Collective's "Everyday Collection" and I had the pleasure of testing Alicia Miller's latest bag pattern, the Carter Messenger Bag, for this subscription. In true Swoon style, she has pulled out all the stops to bring another clever and challenging pattern out the bag!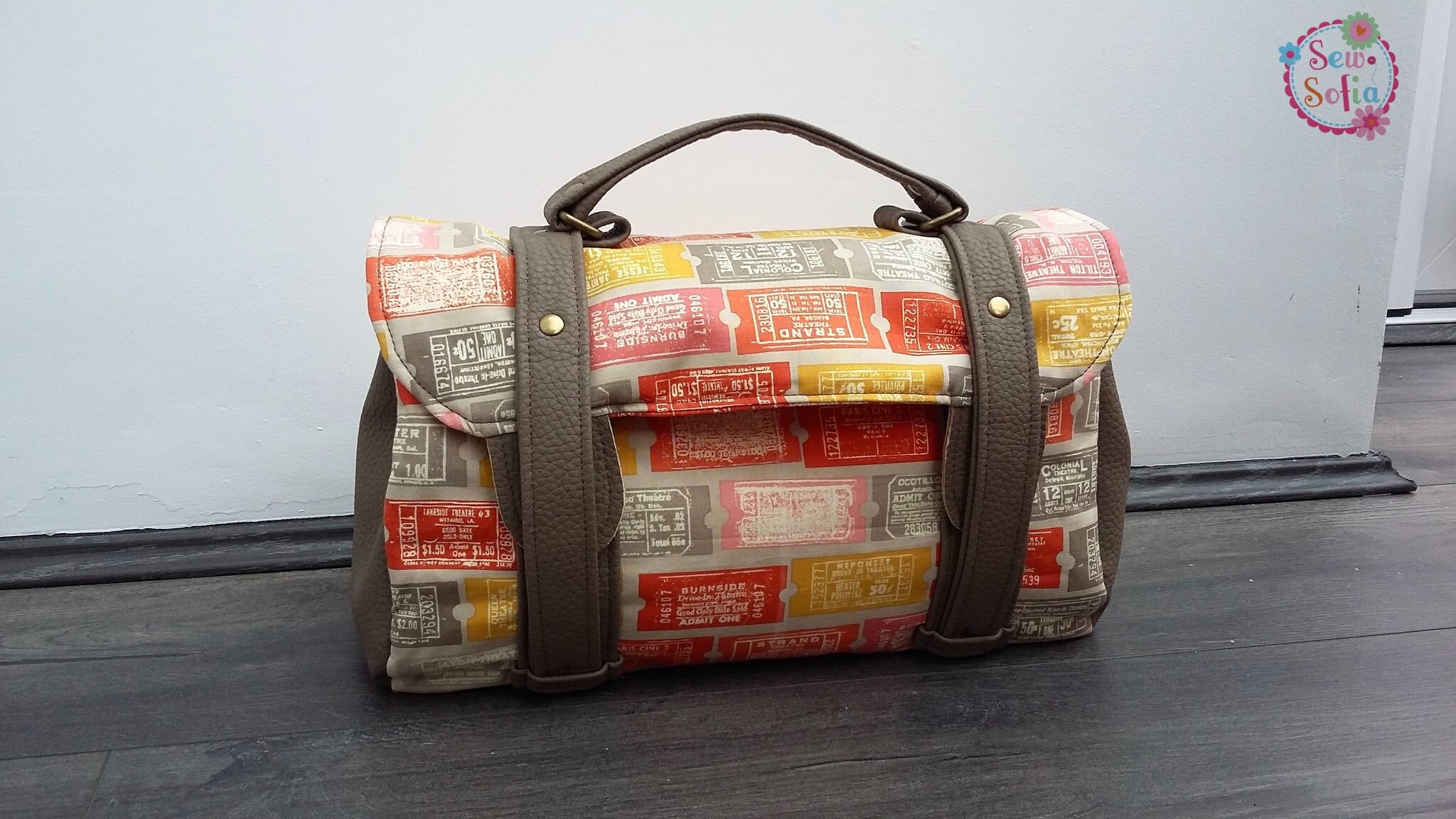 I chose this stunning rare Moda cotton print of vintage raffle tickets, teamed up with a soft fawn eco leather and a pop of hot cayenne Kona cotton inside.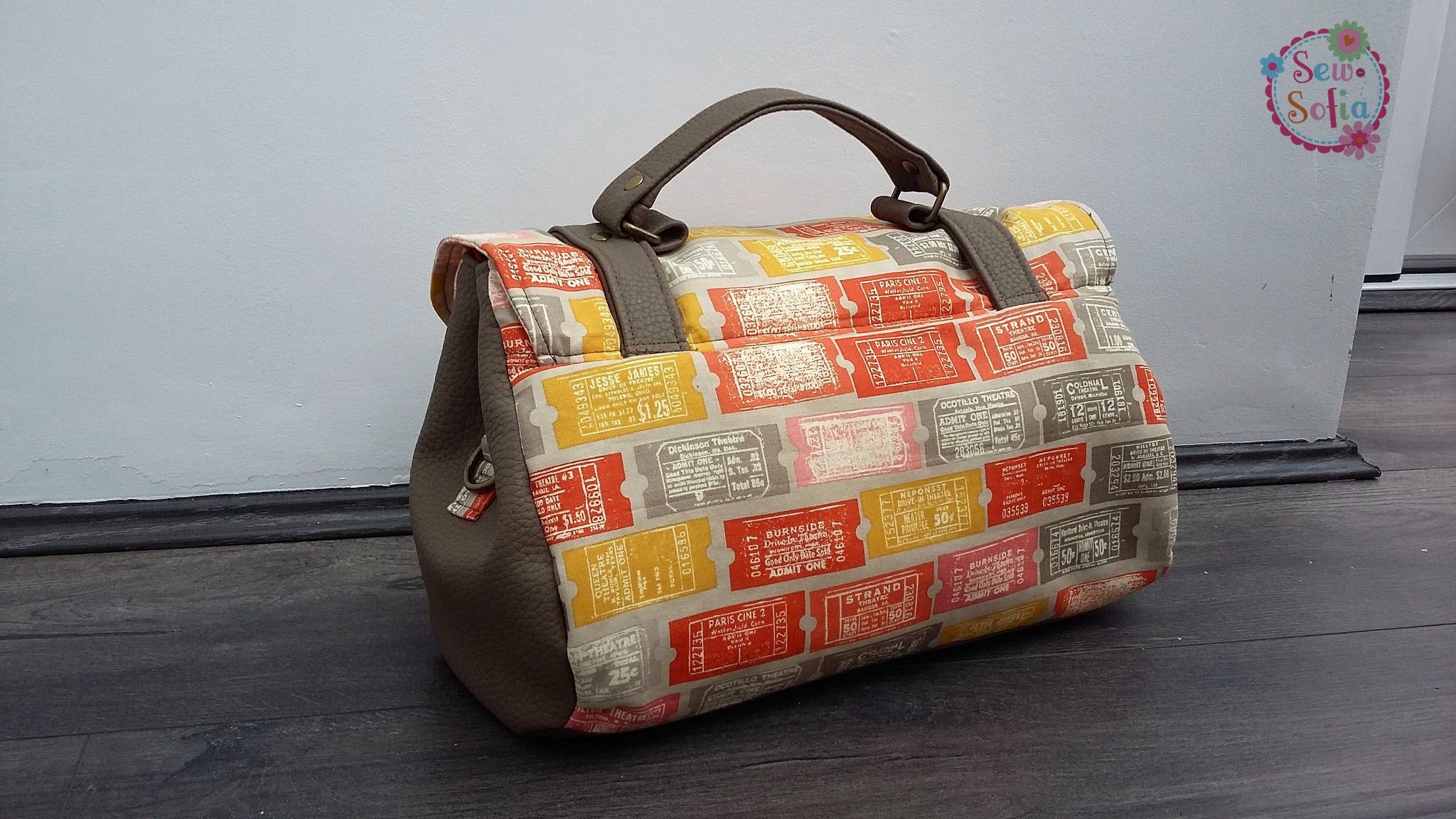 This cute number features a top carry handle, a detachable shoulder strap, decorative flap straps with the choice of magnetic snap tab or thumb lock closure.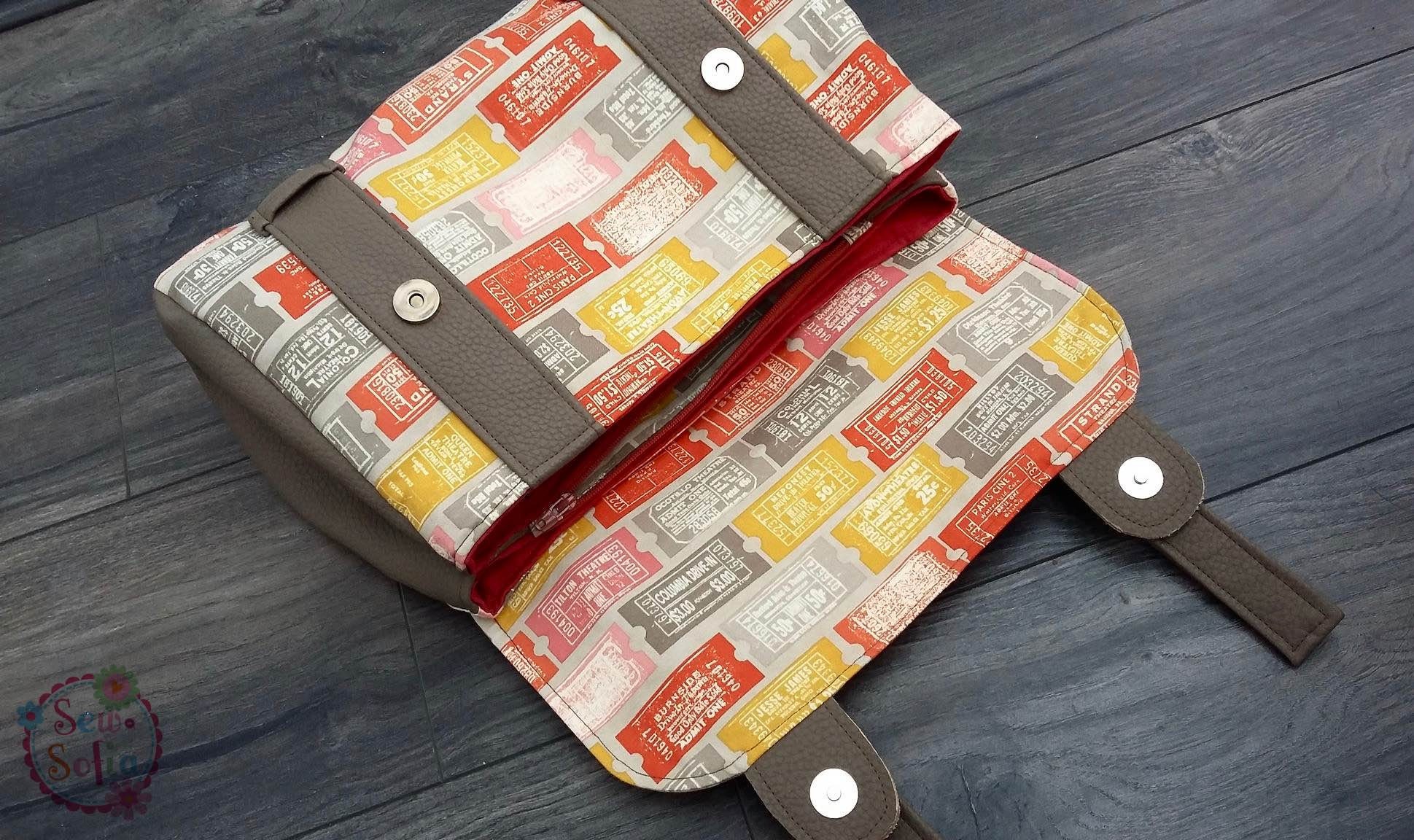 The best and most genius part of this bag construction is that dividing zipped pocket inside, which creates two generous sections for all your stuff! It was super easy to achieve too and something that I'll be trying with other bag styles.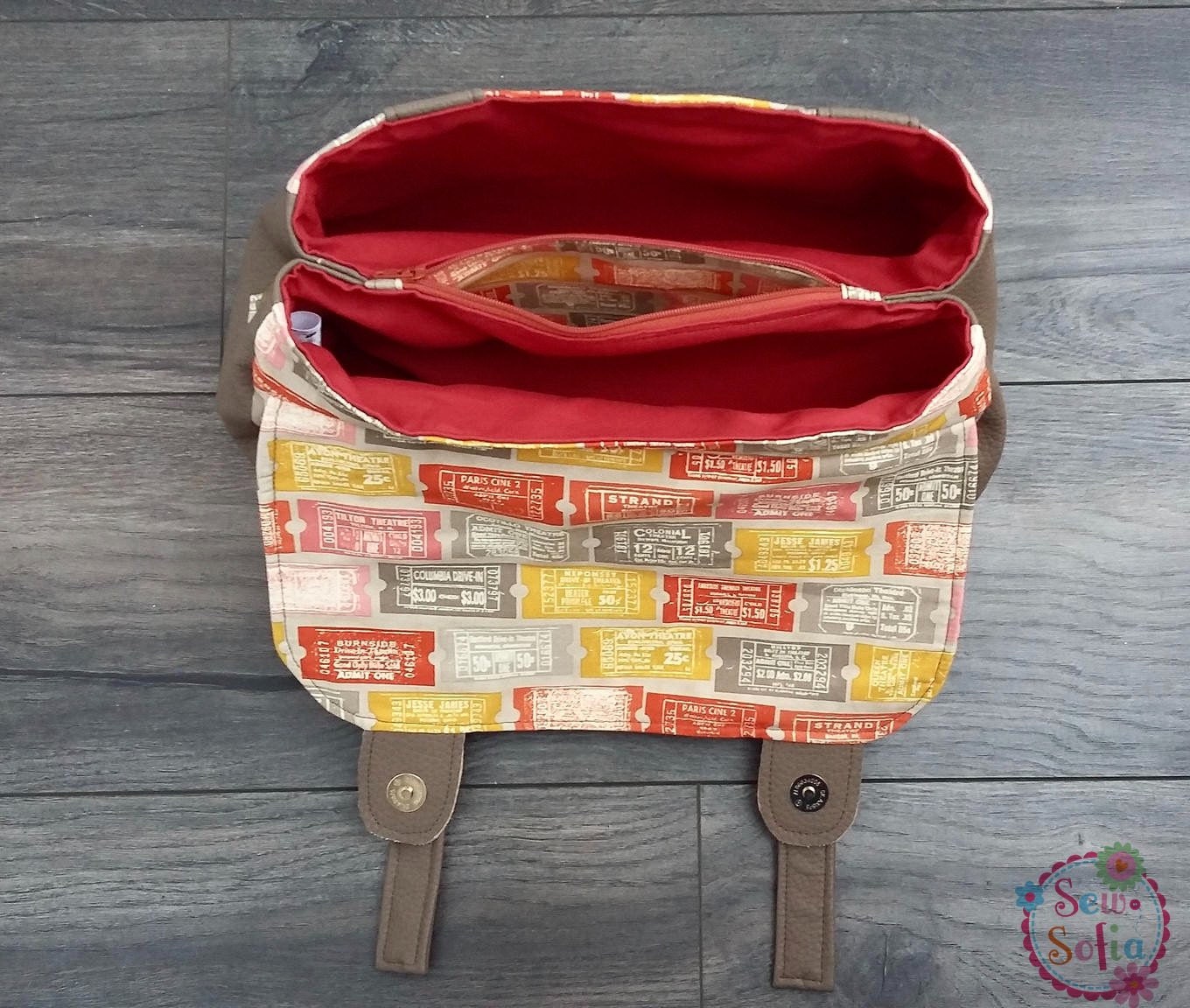 My first version came out cute, she has her flaws although you'd have to look hard to find them! The flap print is upside down, although you'd hardly notice, she's a little wonky in the stitching where the bag divides and I really should have made her bottom firmer with added stabilser because no one wants a floppy bottom, right?!  But on the whole I'm really pleased with how she turned out and am already thinking of other fabric combinations for my next one! As for this prototype, I'm still deciding whether to keep her or gift her away, what do you think I should do?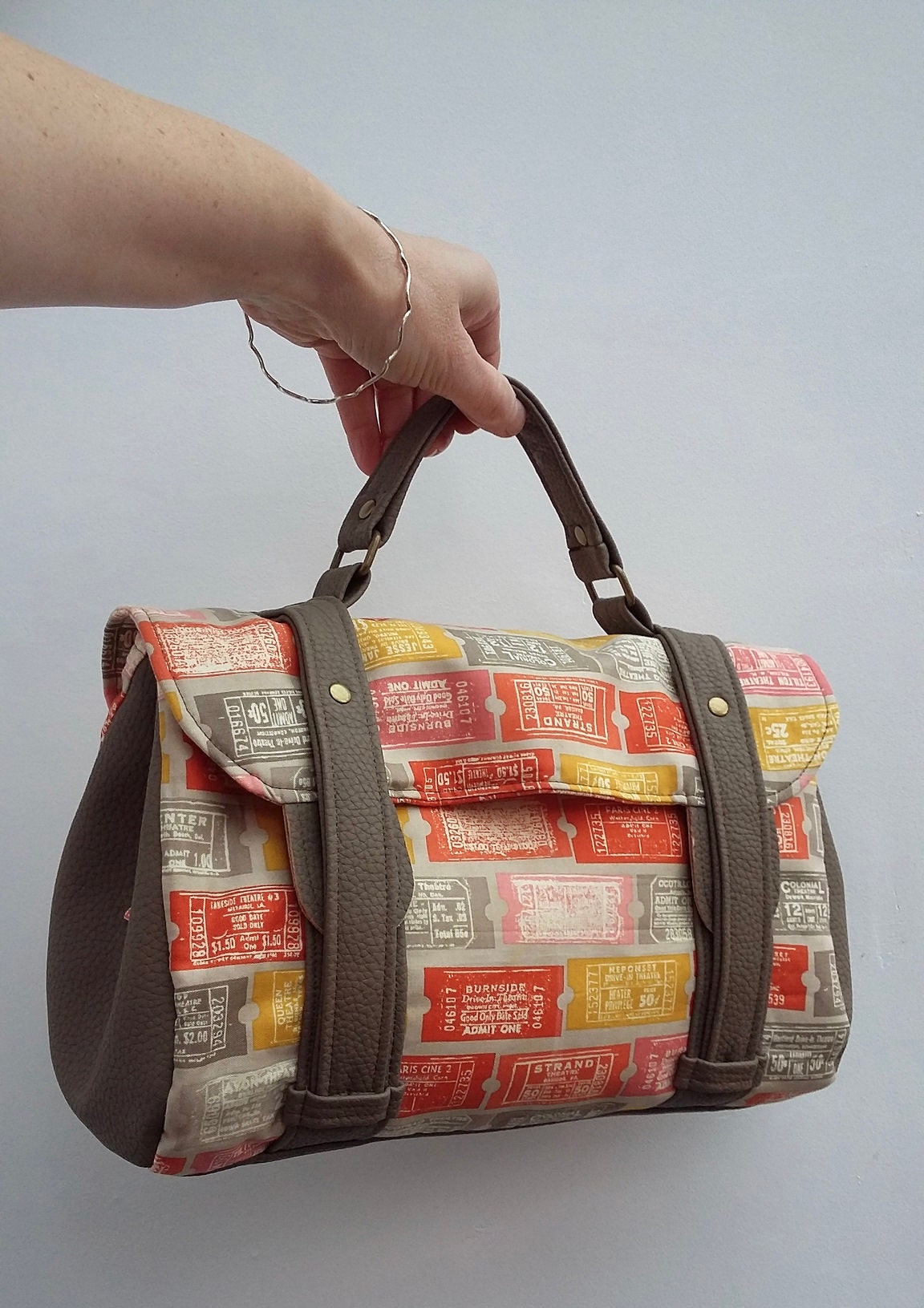 Want to have a go yourself? You can find details on the Pattern Collective's Everyday Collection pattern subscription here.