"Che carina!" said Sofia a few years ago when I first started making this satchel style bag. "Carina" means 'cute' in Italian and so the "Carina" bag was born!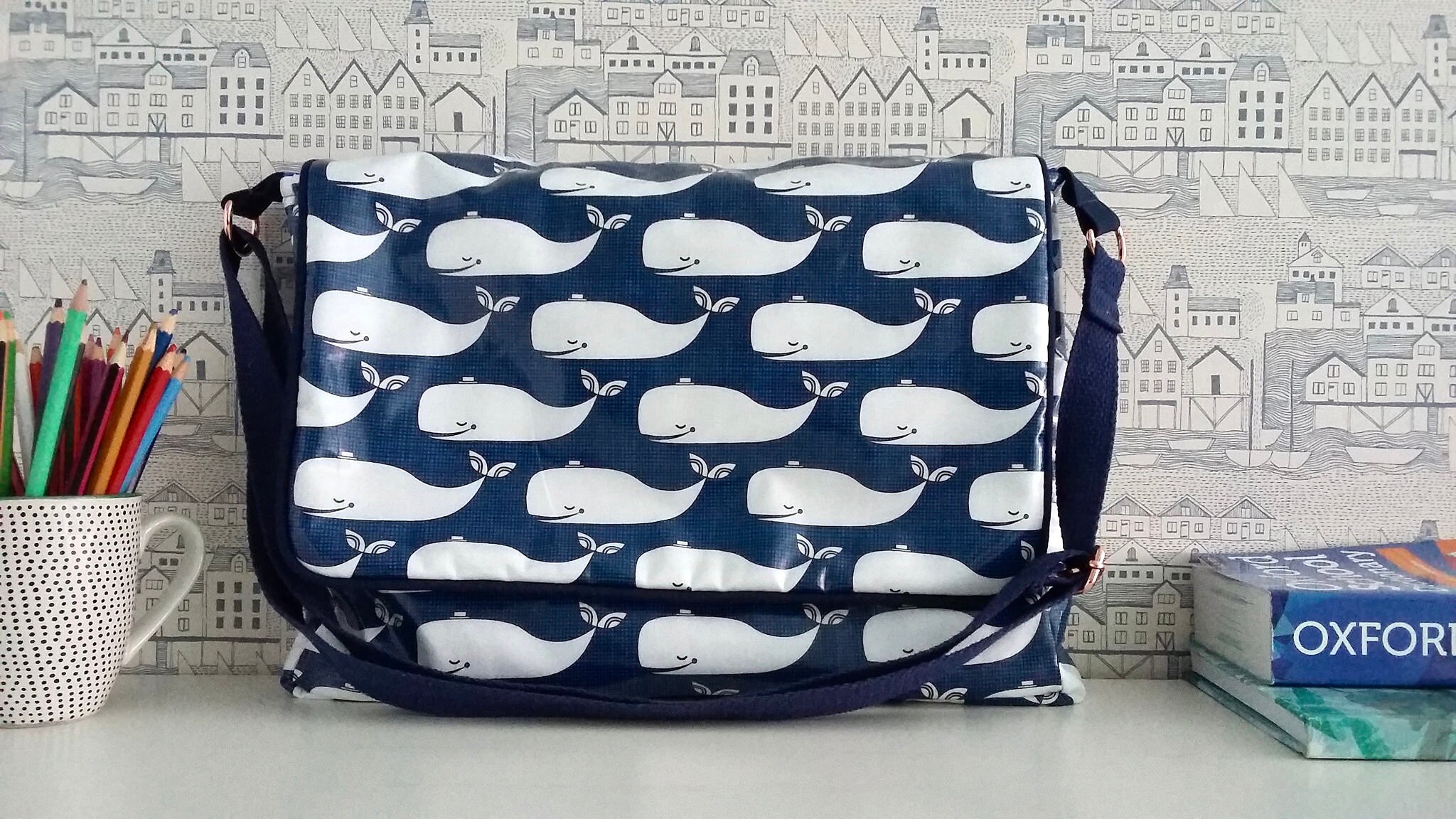 What started off as a basic tutorial for a magazine back in 2016 has now evolved into a detailed pattern with step-by-step instructions plus 70 photos, perfect for the visual learner. 
I have made many bags in this style using laminated cotton, which is a wipe clean, durable and pliable fabric.  I share several useful tips in my pattern for sewing with this versatile fabric and it is much easier to sew with than you may think if you follow some simple guidelines.
The bag features two inner pockets, a wide back pocket, keyring loop, an adjustable and detachable shoulder strap, optional short carry handle, two flap options with magnetic snap closure and piping for a professional finish.
Order your copy of the Carina Satchel pattern here.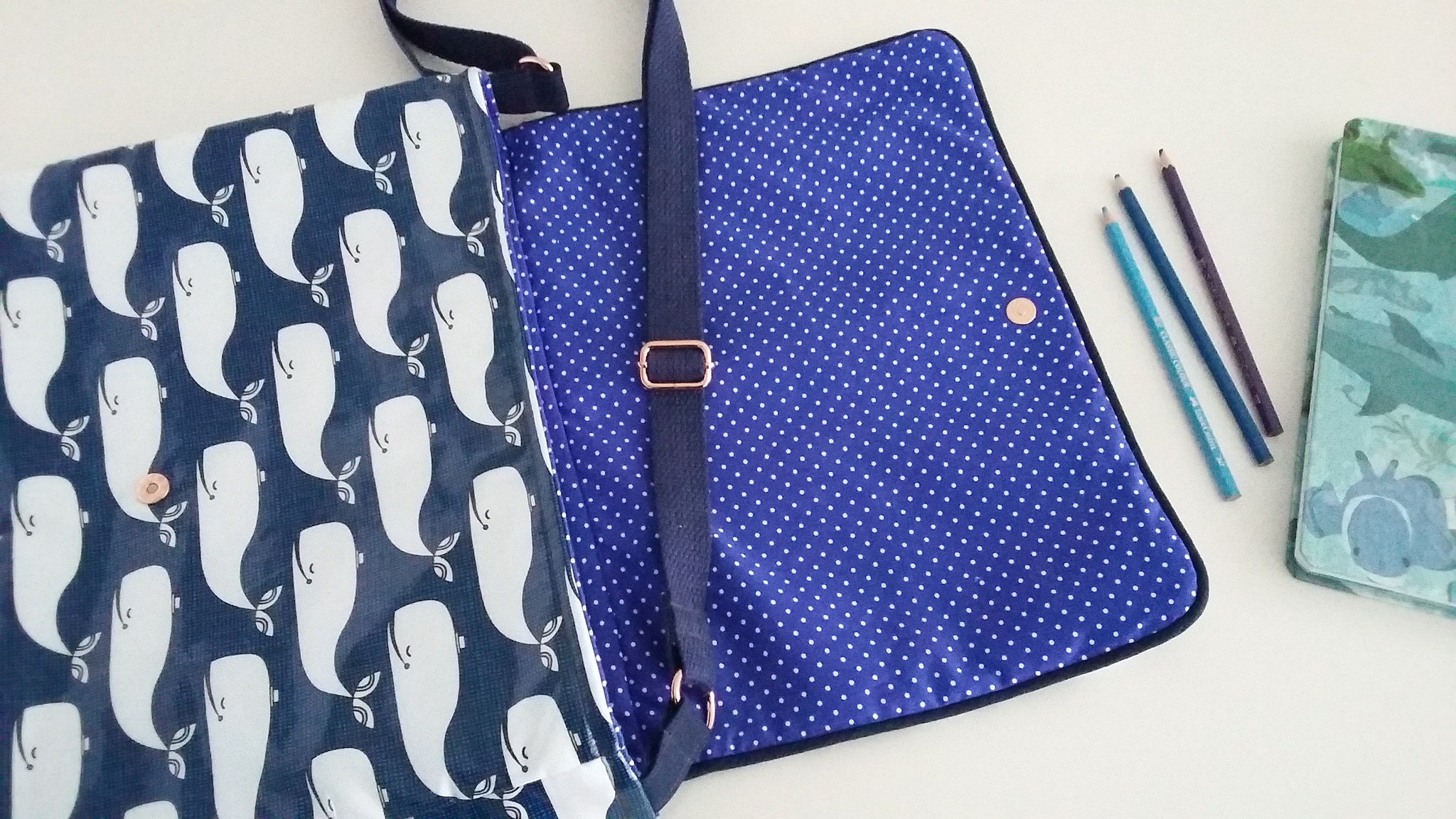 The pattern has been thoroughly tested by a group of sewers at various levels of sewing experience, some having never made a bag before. Here are their fantastic results!
Veronica decided to laminate her chosen fabrics herself using an iron-on vinyl. The result is this fabulously stylish and durable satchel! "I loved the pattern! Easy to follow instructions!"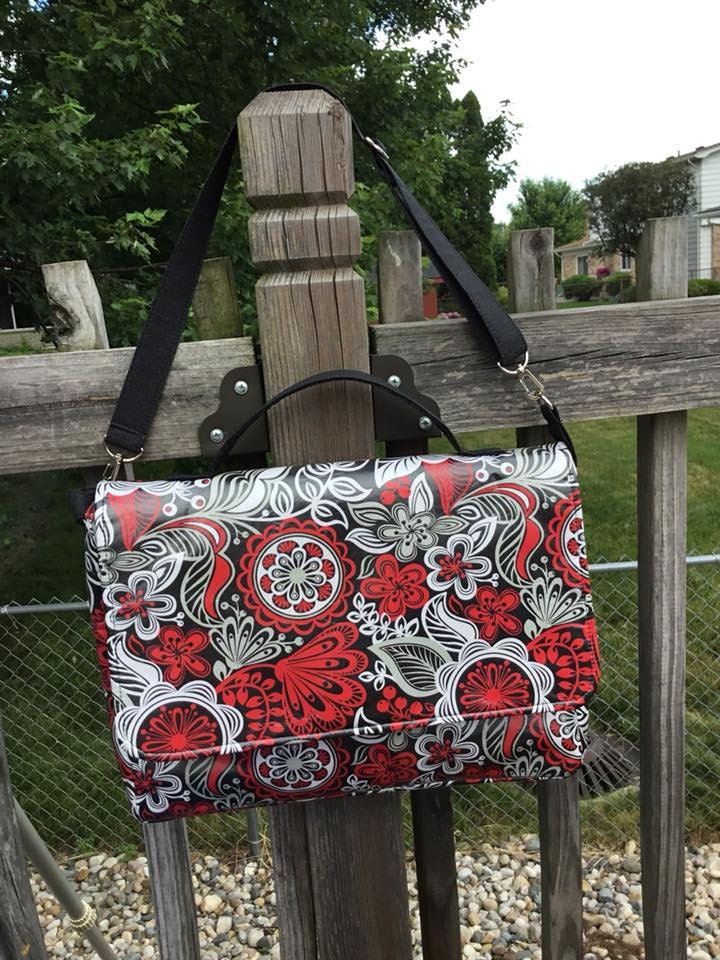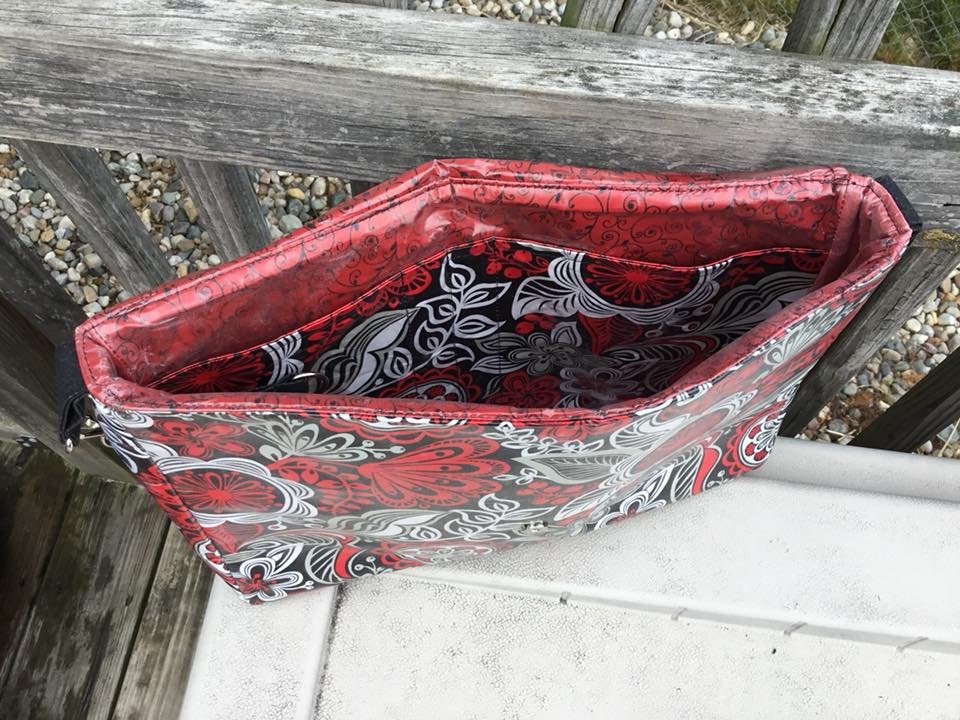 Harsimran of Oye Hoye - Simply Wow chose a vinyl for her exterior fabric teamed up with a wide, sturdy webbing for the strap and handle. " I loved making this as this is a very easy to go pattern and comes out so well."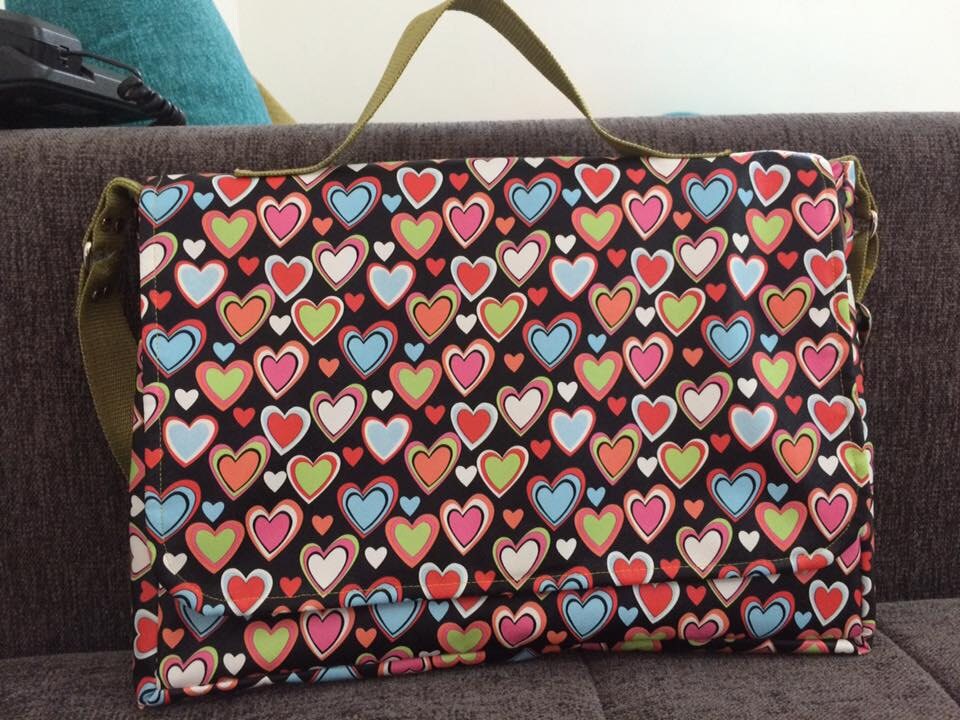 Linda made a beautiful sunshine yellow Carina satchel in laminated cotton with a cute bumble bee lining and black contrasting shoulder strap.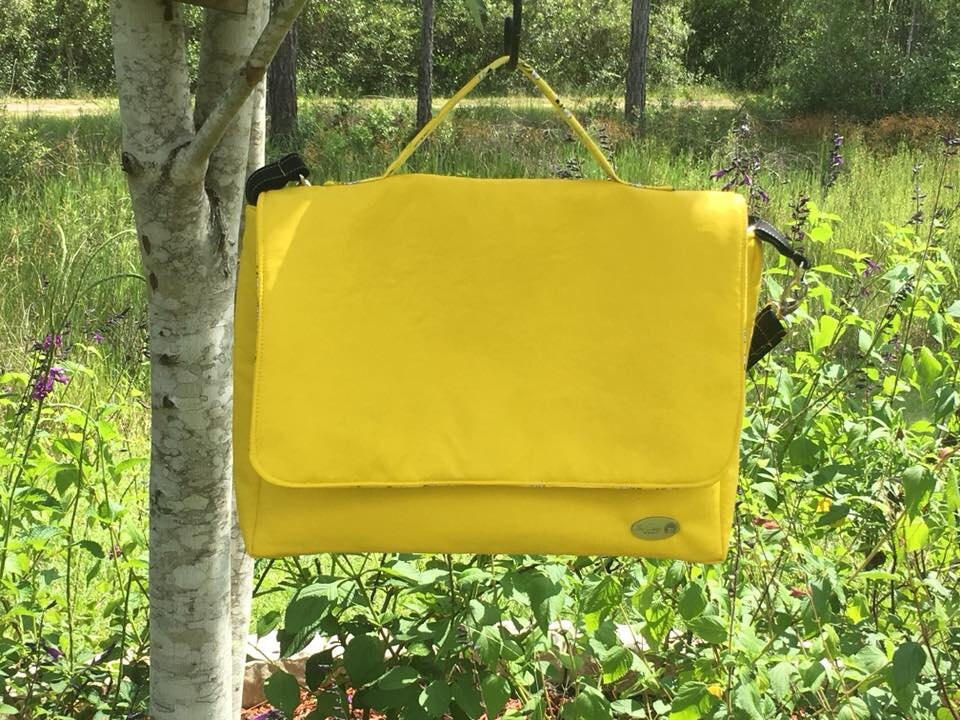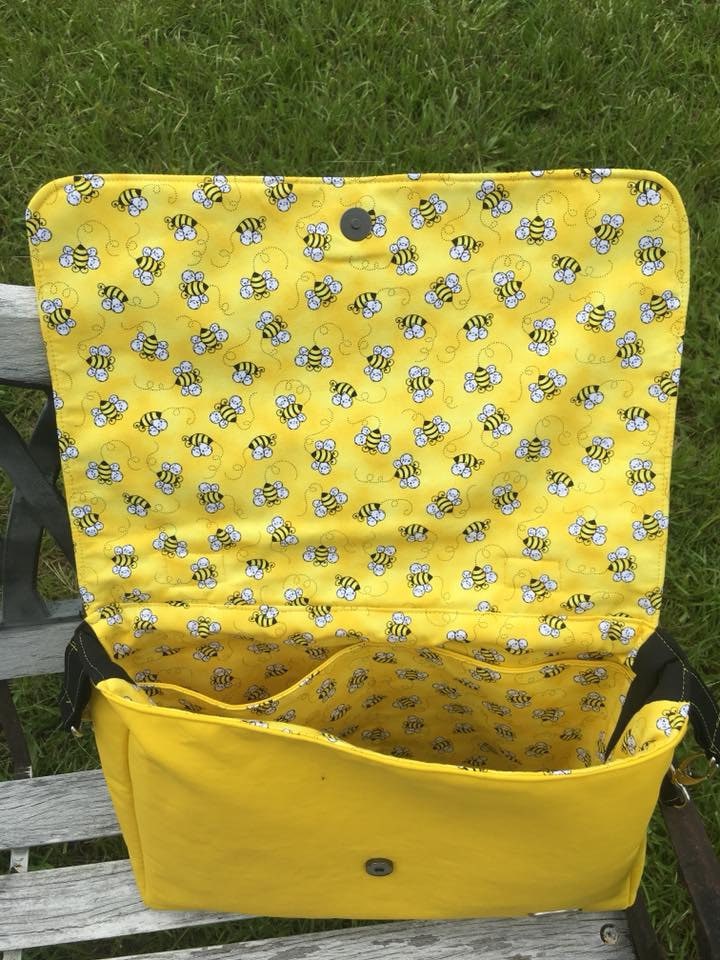 She chose to divide the full width slip pocket for extra pockets.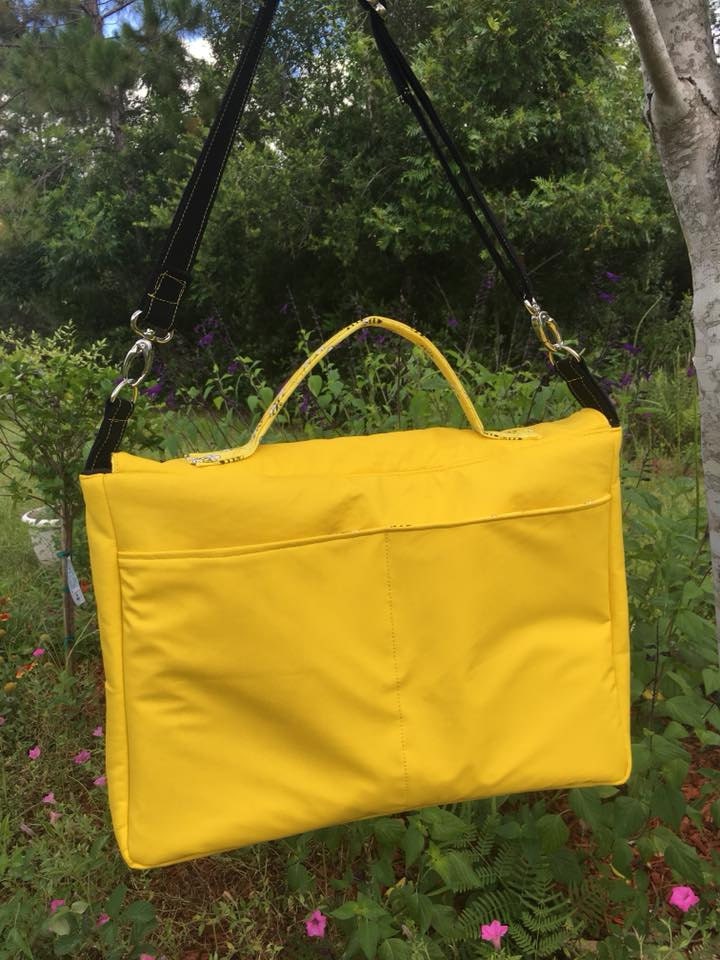 Sze also chose to laminate her own fabric with an iron-on vinyl with a sweet result. I suggest leaving a wider gap in the lining to 'turn' the bag out in the final step to prevent the vinyl from creasing or detaching from the fabric.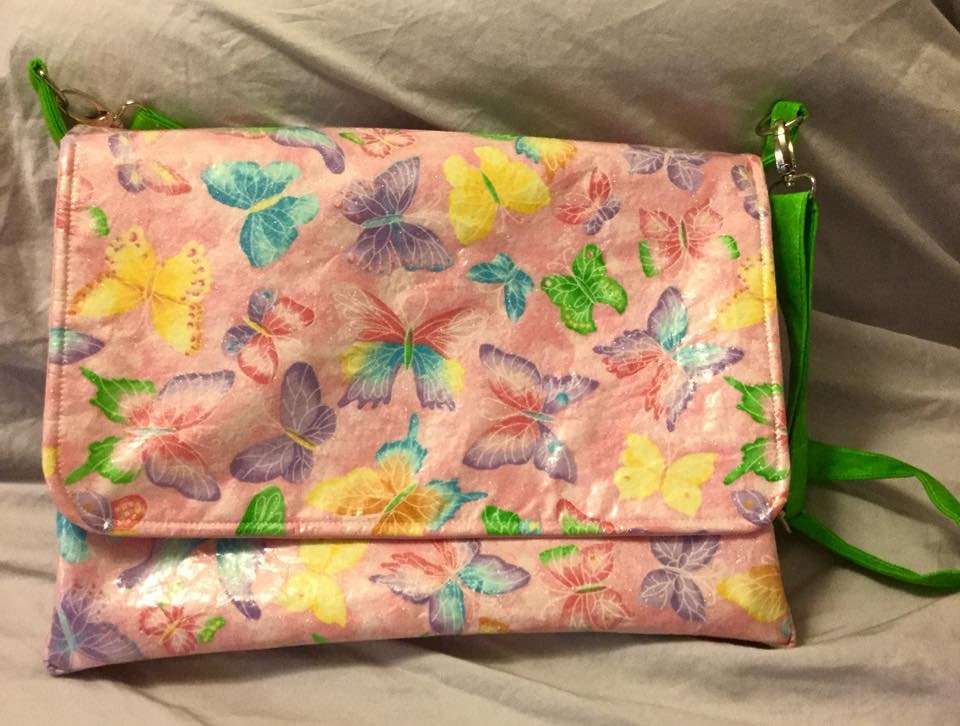 This is Kacy's fourth bag ever and she did a beautiful job in this humming bird laminated cotton teamed up with a pop of hot pink webbing for the strap! She left off the flap handle which is optional.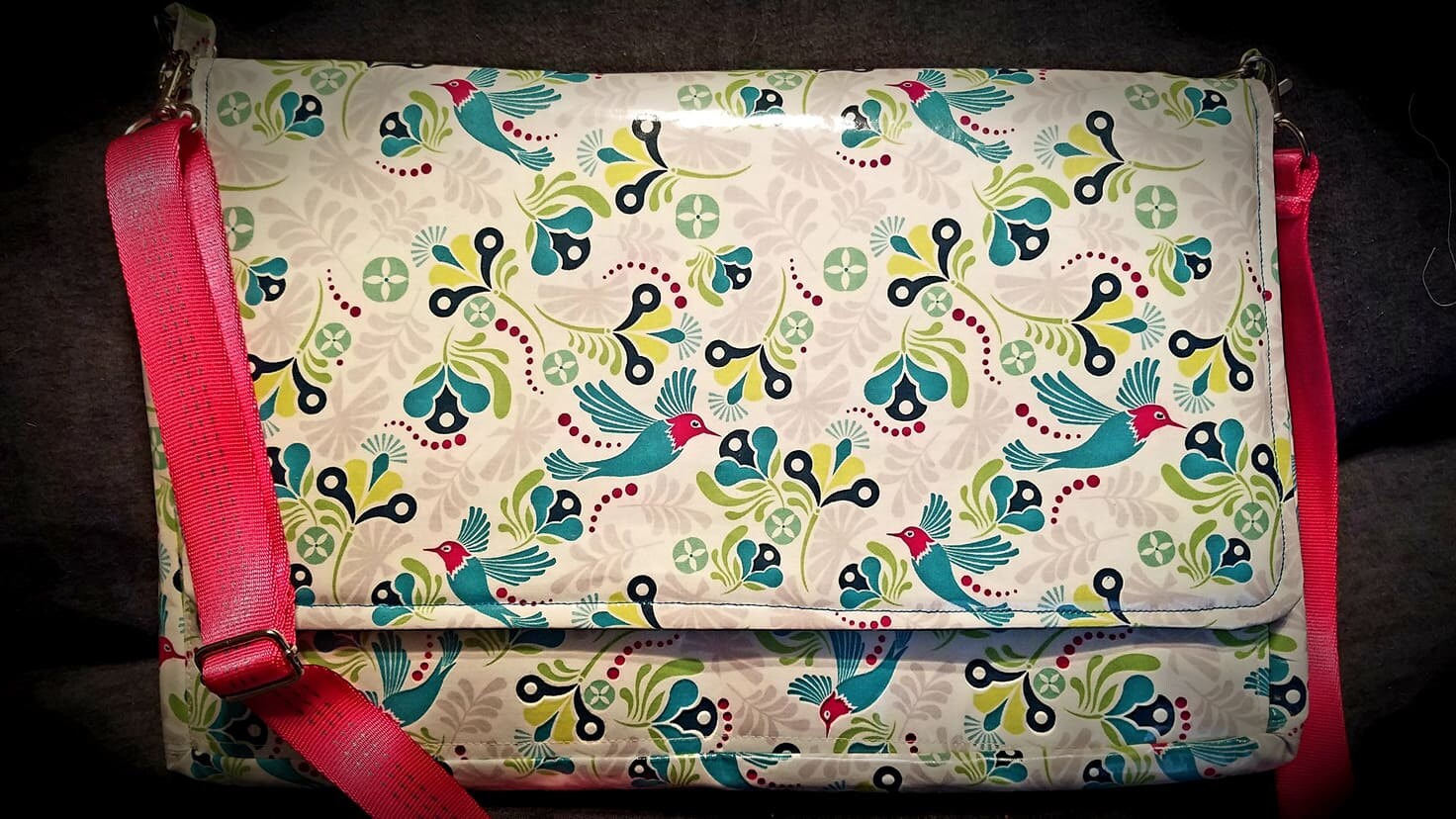 Alison used wider strap hardware and webbing for her shoulder strap and flap handle. She also put a divided pocket beneath the flap, installing the magnetic snap on the pocket before adding the pocket lining. "A sweet pattern, very pleased with the results, easy to follow".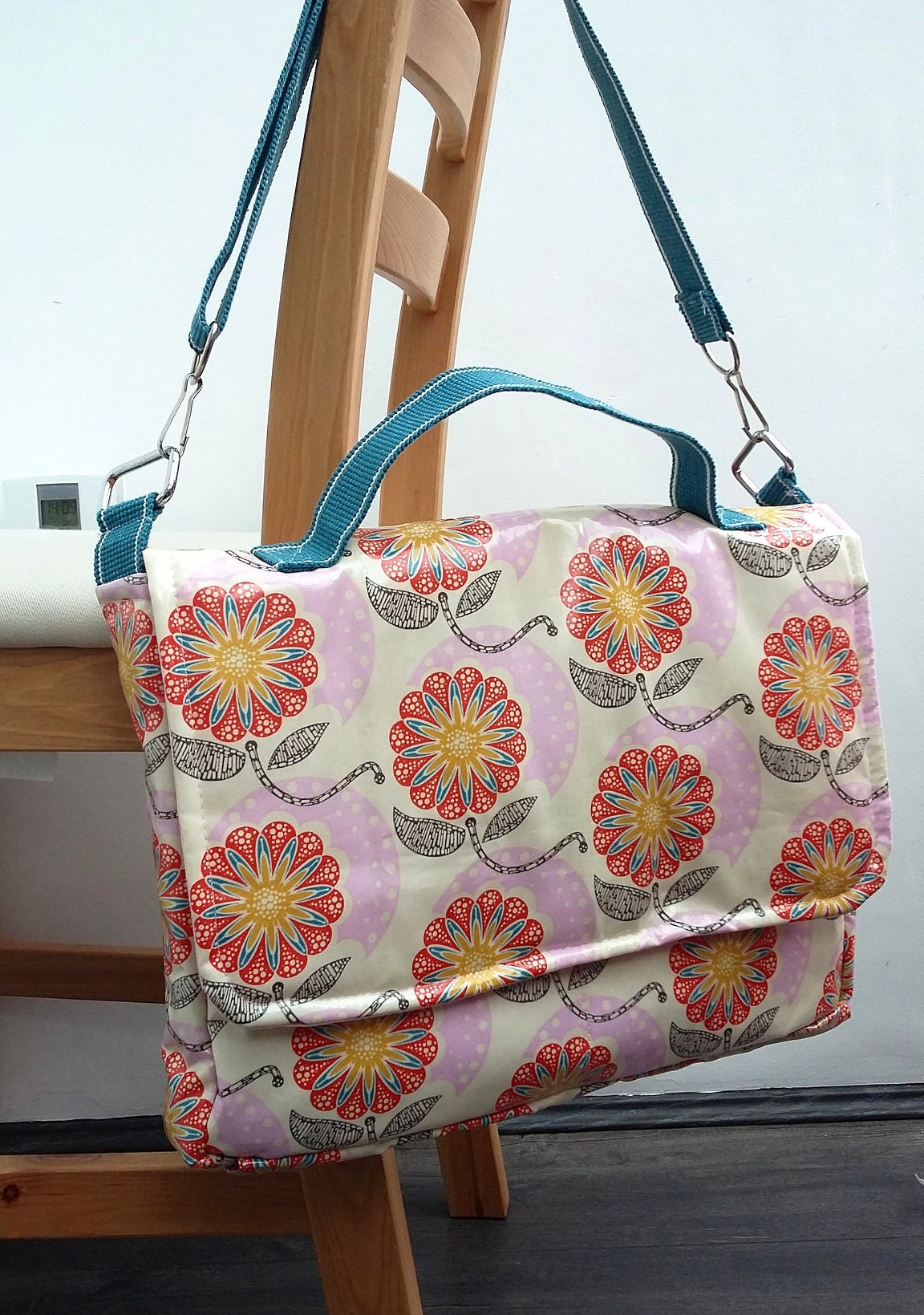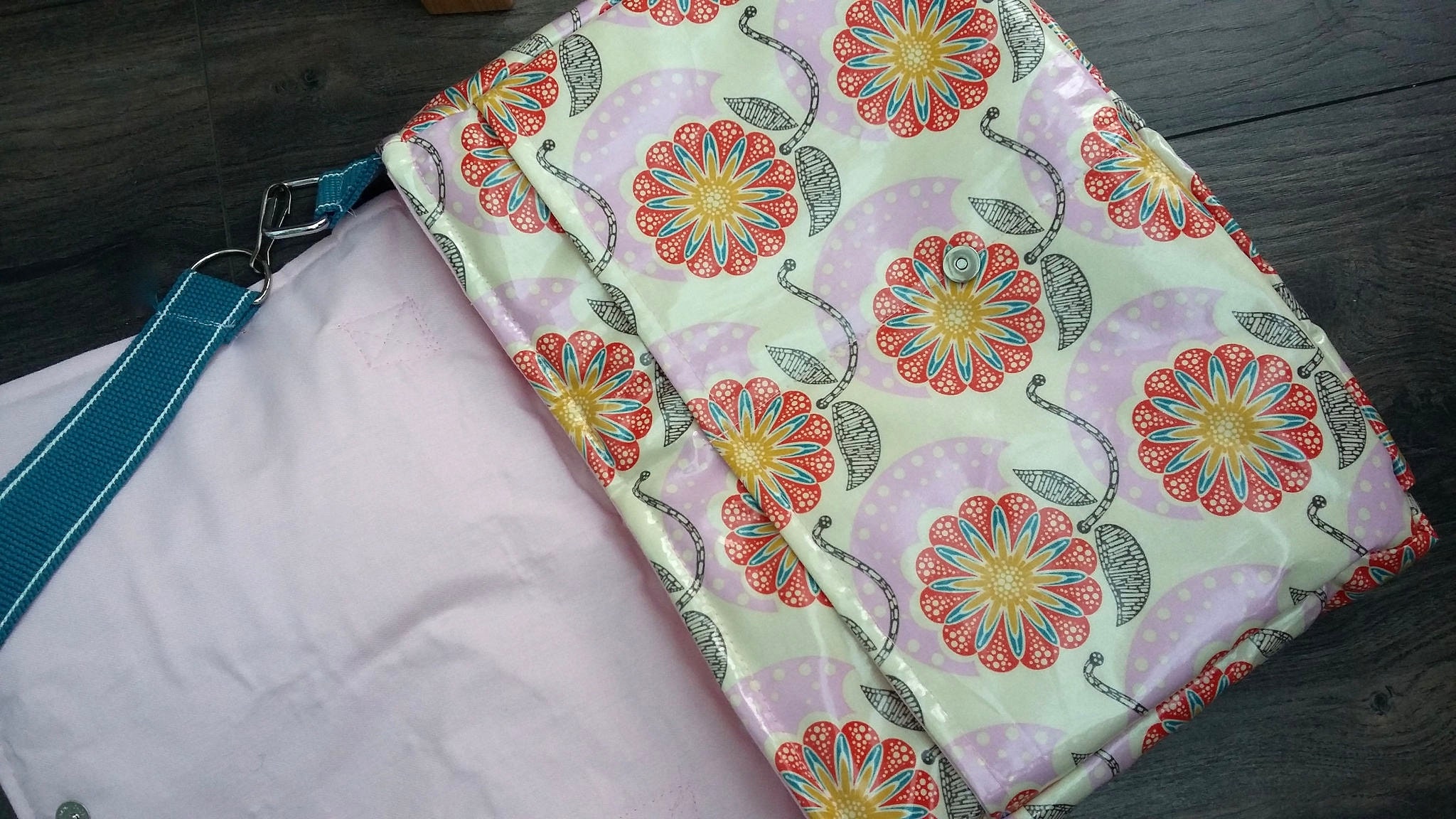 Vaishali chose a bold red faux leather with decorative stripes for her Carina satchel.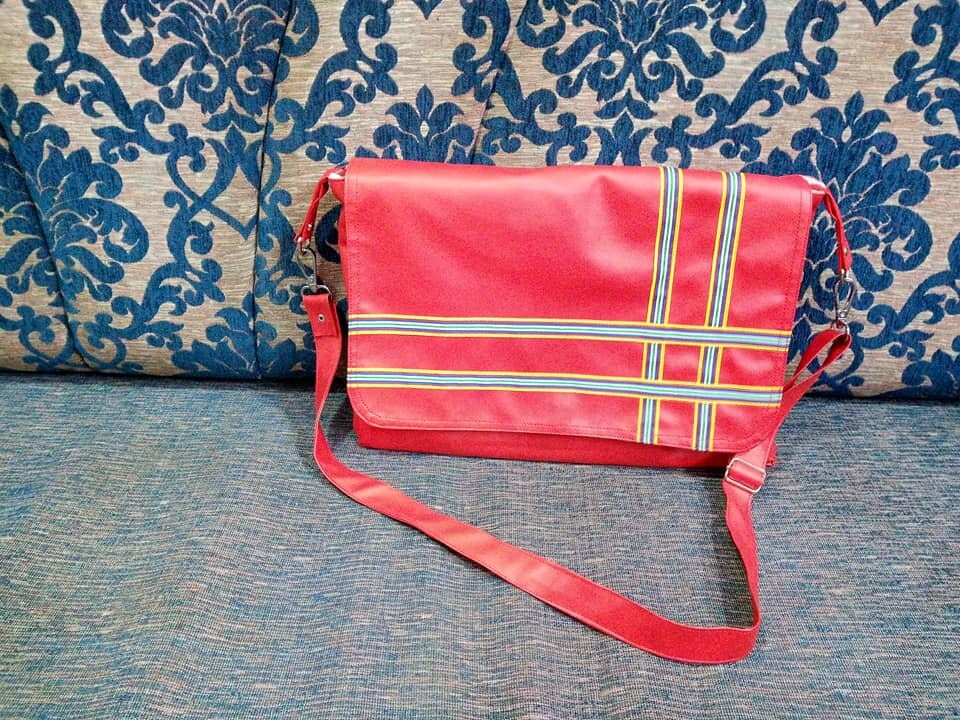 Randy made a fun laminated cotton Carina satchel in Dr Seuss print for her grandson! "He uses it all the time and absolutely loves it!"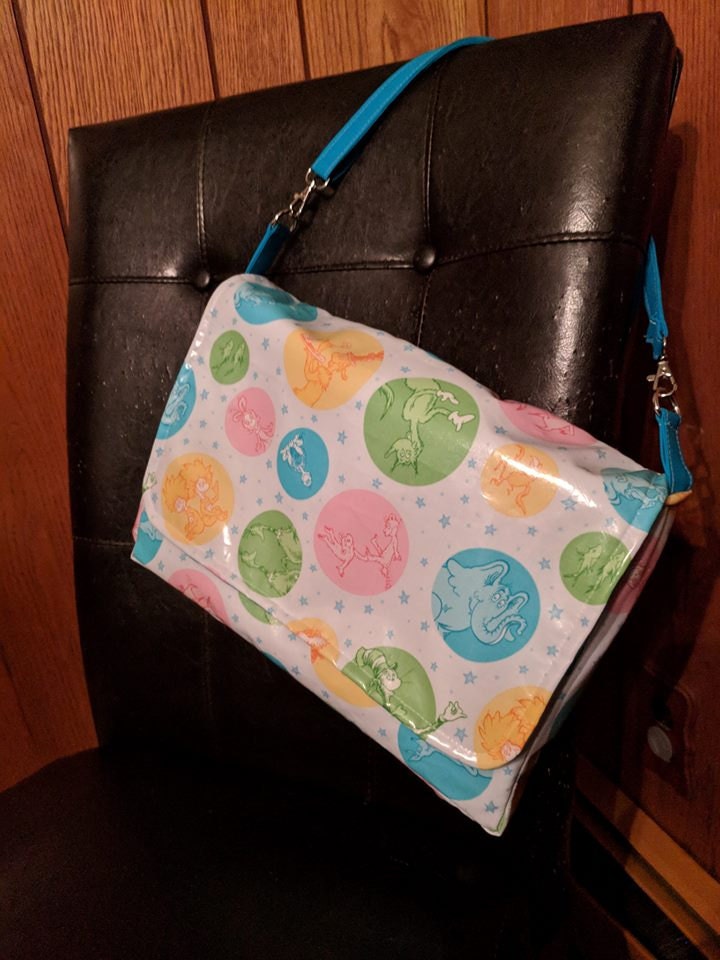 I would love to see your Carina satchels too! Share on social media with #sewsofiabags #carinasatchel. You can also join my Sew Sofia Bag Patterns Facebook group for support and to show off your bag makes and sign up to my mailing list to receive news just for bag makers. 
Stockists of laminated cotton fabrics 
(who I can personally recommend)
Australia
Hong Kong
South Korea
UK:
USA