I recently tested the September bag pattern by Swoon Sewing Patterns for the Carried Away Pattern Collective and here she is! Roxanne is a clever and deceptively spacious backpack, which cinches closed by way of the shoulder straps which loop around the top. I opted for a waterproof exterior of Falling Leaves organic laminated cotton from Cloud 9 teamed up with a soft black faux leather, perfect for keeping contents dry on a rainy day, plus so easy to keep clean!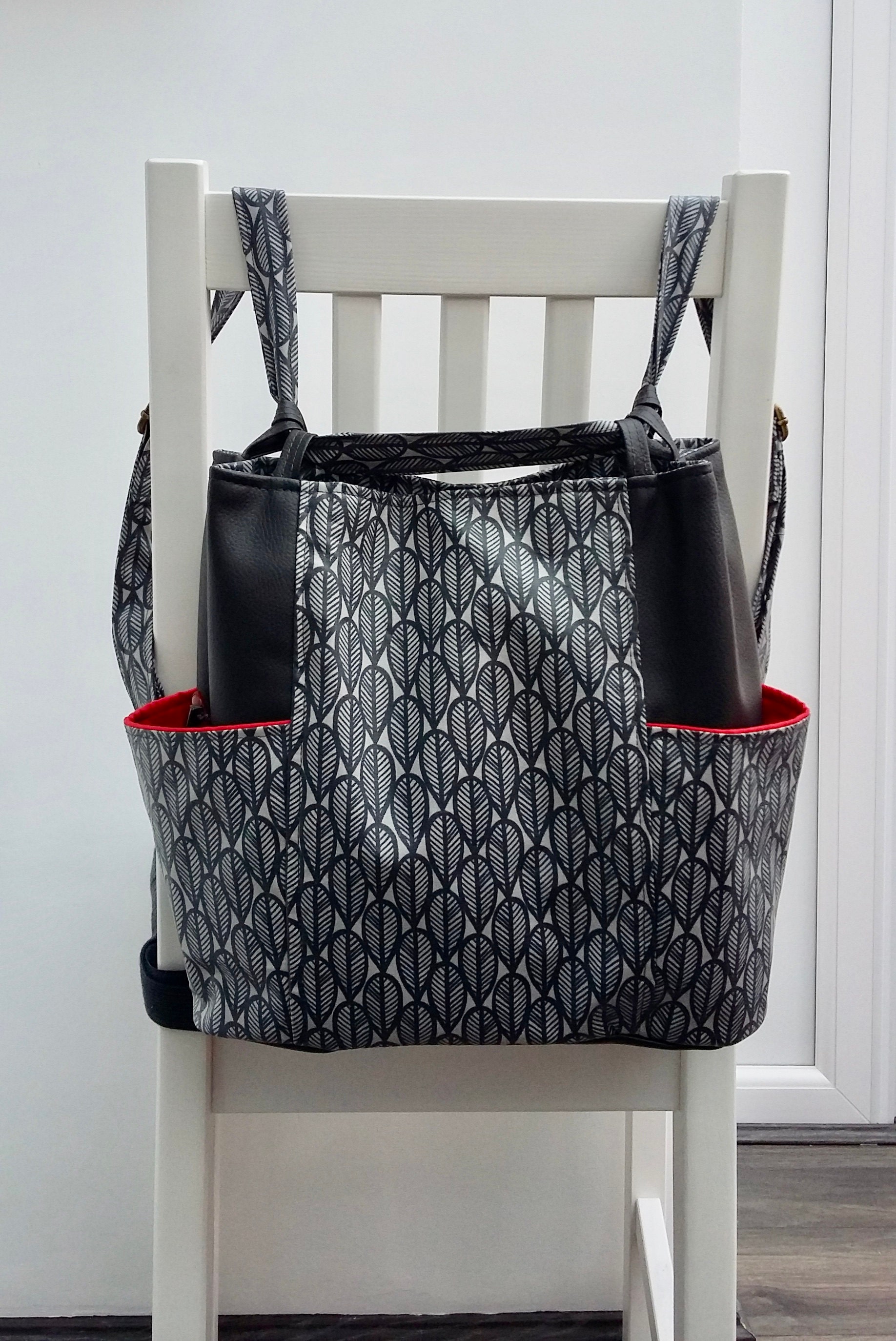 Inside the bag is lined in a lipstick red Kona cotton (it really is called Lipstick Red!) for a pop of colour.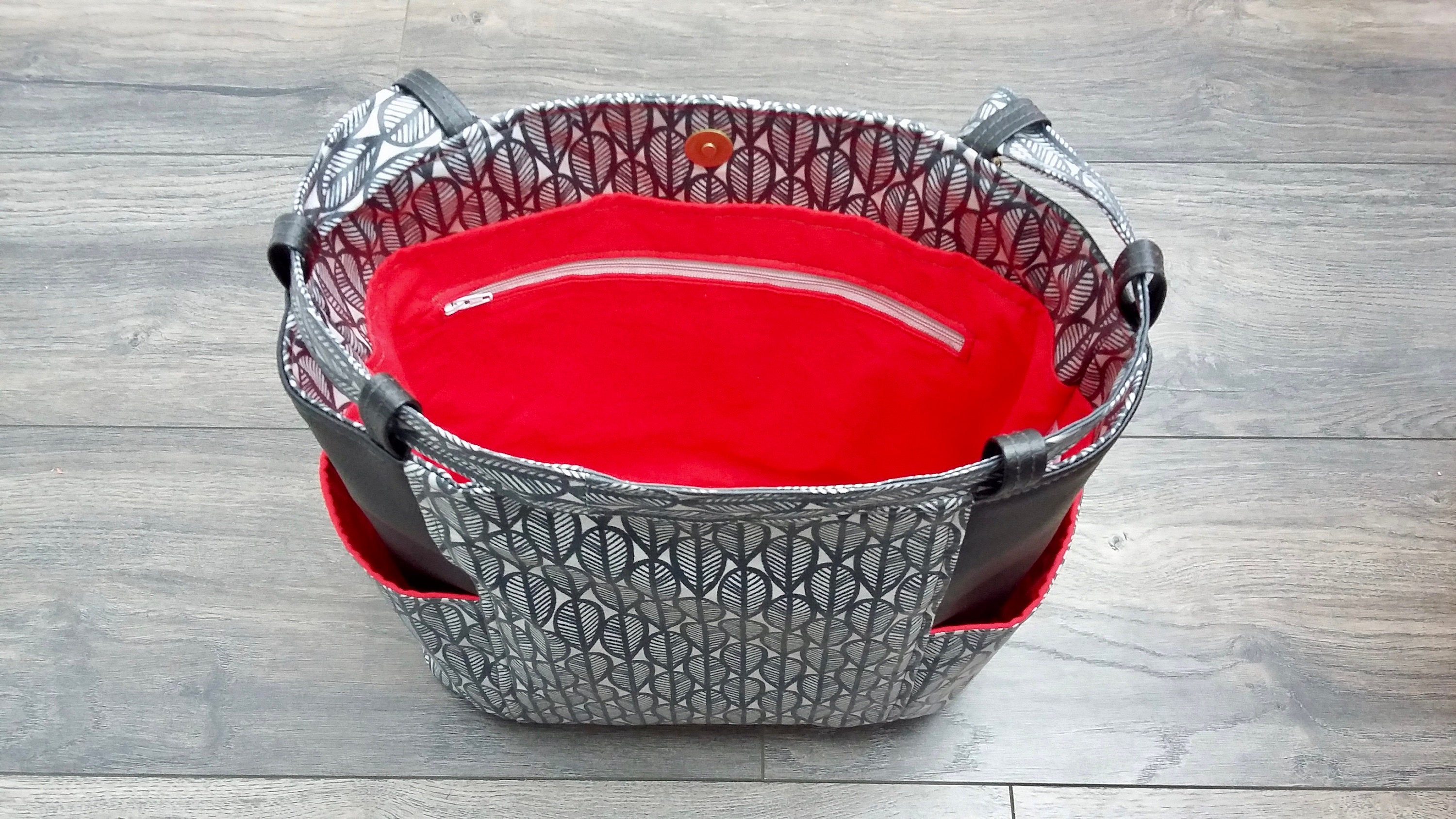 See how she closes! And when worn on your back or slung on a pushchair, the strap will draw the top in even more.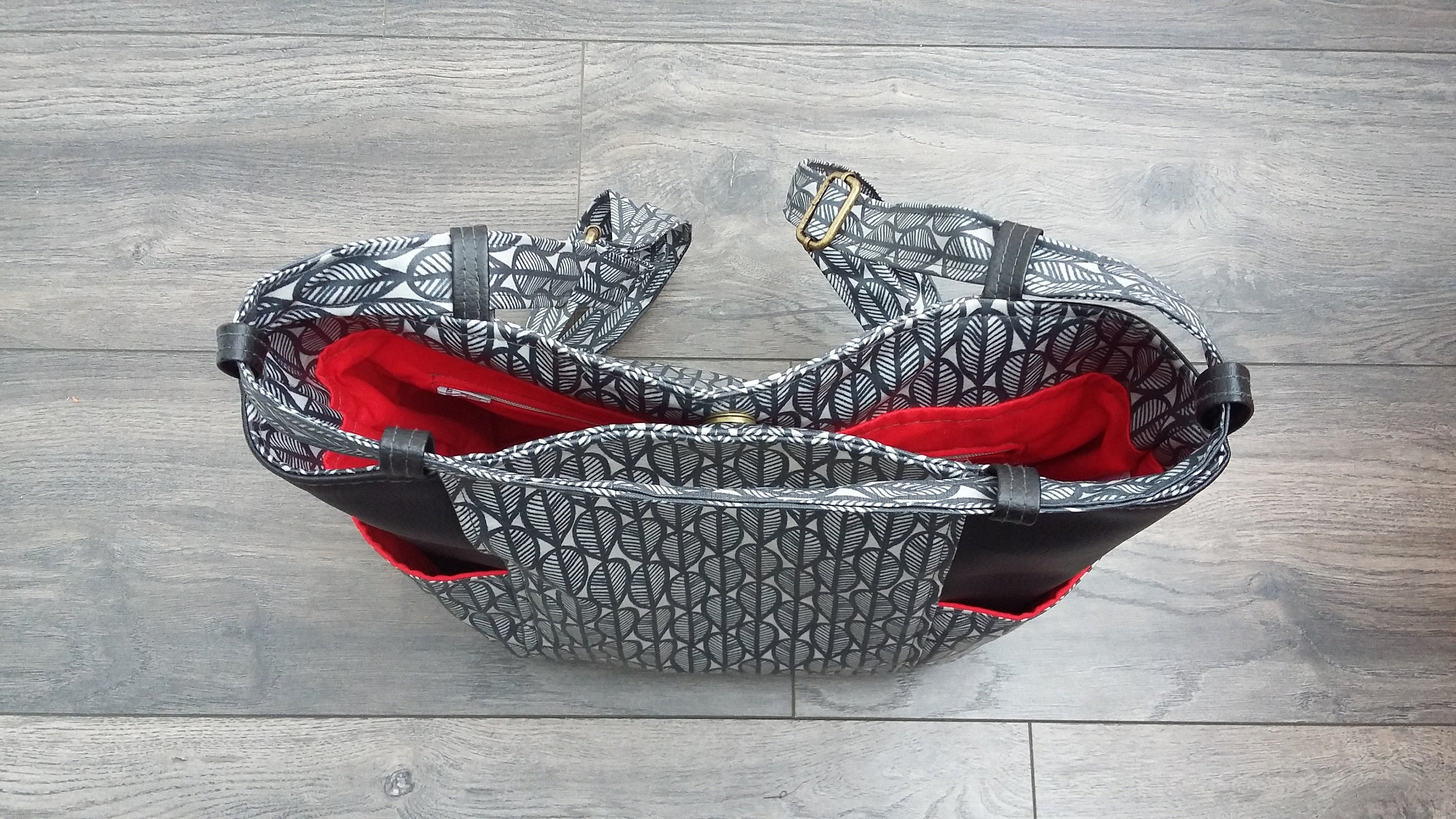 She has an oval base so plenty of space to pack stuff in, two side pockets and a wide inner zipped pocket, adjustable shoulder straps and a magnetic snap closure.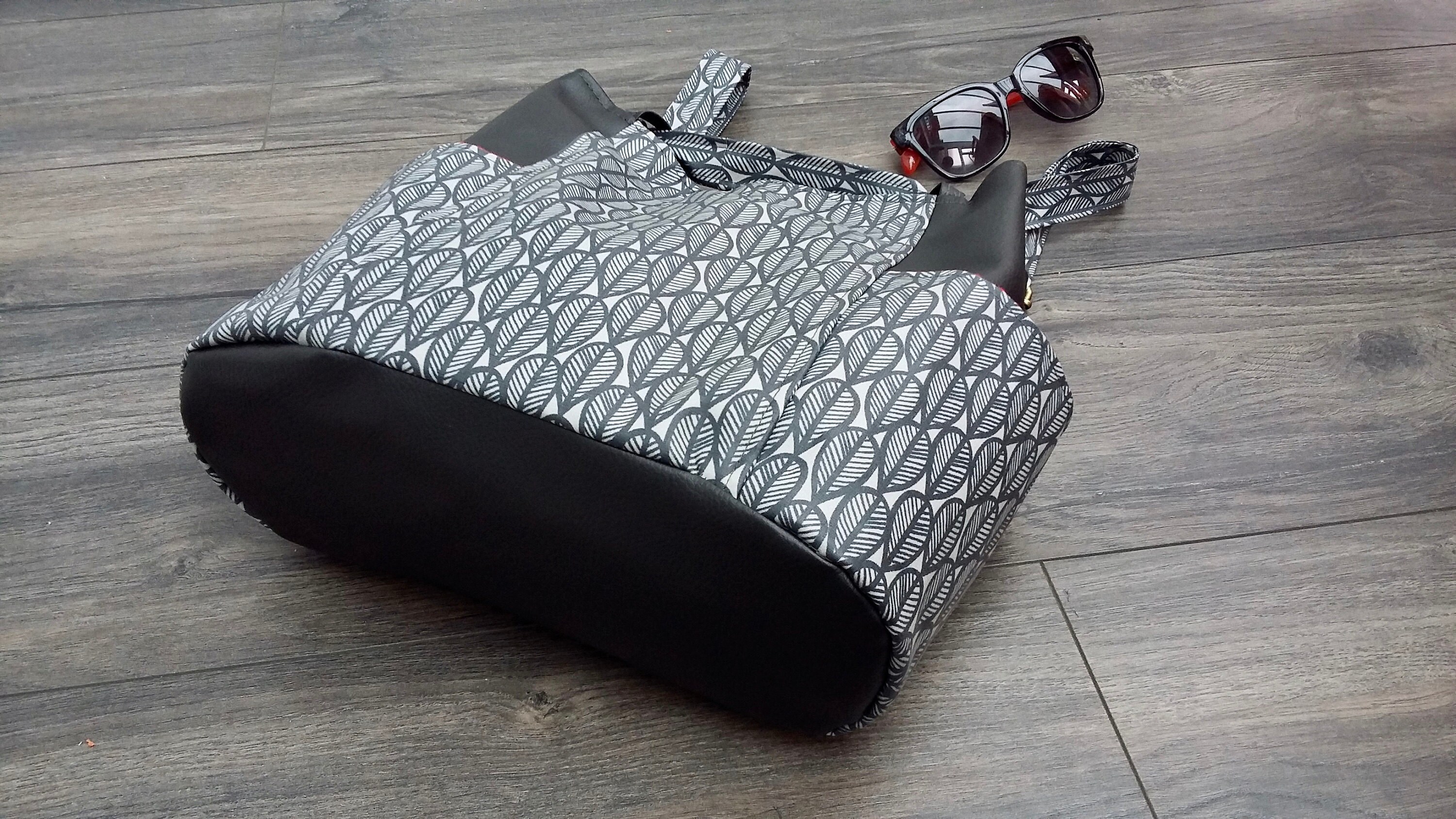 This bag is an ideal size for carrying your everyday essentials and would also make a perfect 'transition' bag from a baby changing bag when you no longer need to carry the kitchen sink.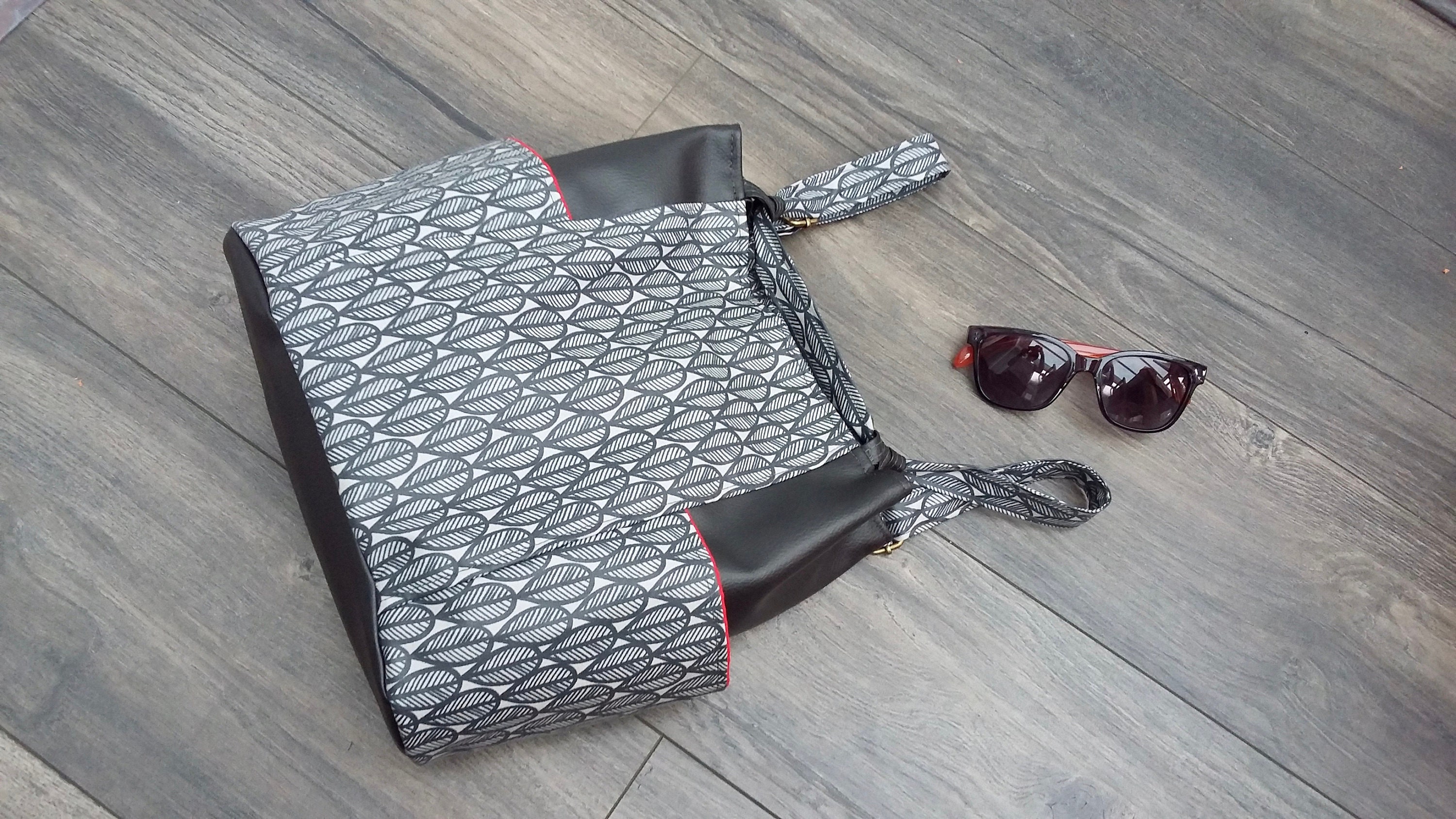 Fancy making one yourself? Treat yourself to the Carried Away Pattern Collective for six months of brand new bag patterns! 
Can't sew? This bag is available to purchase at a very special "sample" price over in my Shop and I would happily make more in other fabrics too! Like the style but don't want a backpack? It can also be made as a tote with long handles to carry on your shoulder. I love it, I hope you do too!