I had the pleasure of testing Jenny Greene of Sincerely Jen's latest epic bag pattern, the Tribbiani Traveler Trio and this is my take on the smallest of the three sizes!  A generous sized bag with plenty of scope to add your own style, it is geared towards heavier weight fabrics like waxed canvas or barkcloth, but could still be made in quilting weight cotton with more interfacing for added strength. I opted for this pretty Nomad organic laminated cotton from Cloud 9 which is also available in my Shop. It's durable and water resistant, but more flexible to work with than traditional oilcloth and also eco friendly.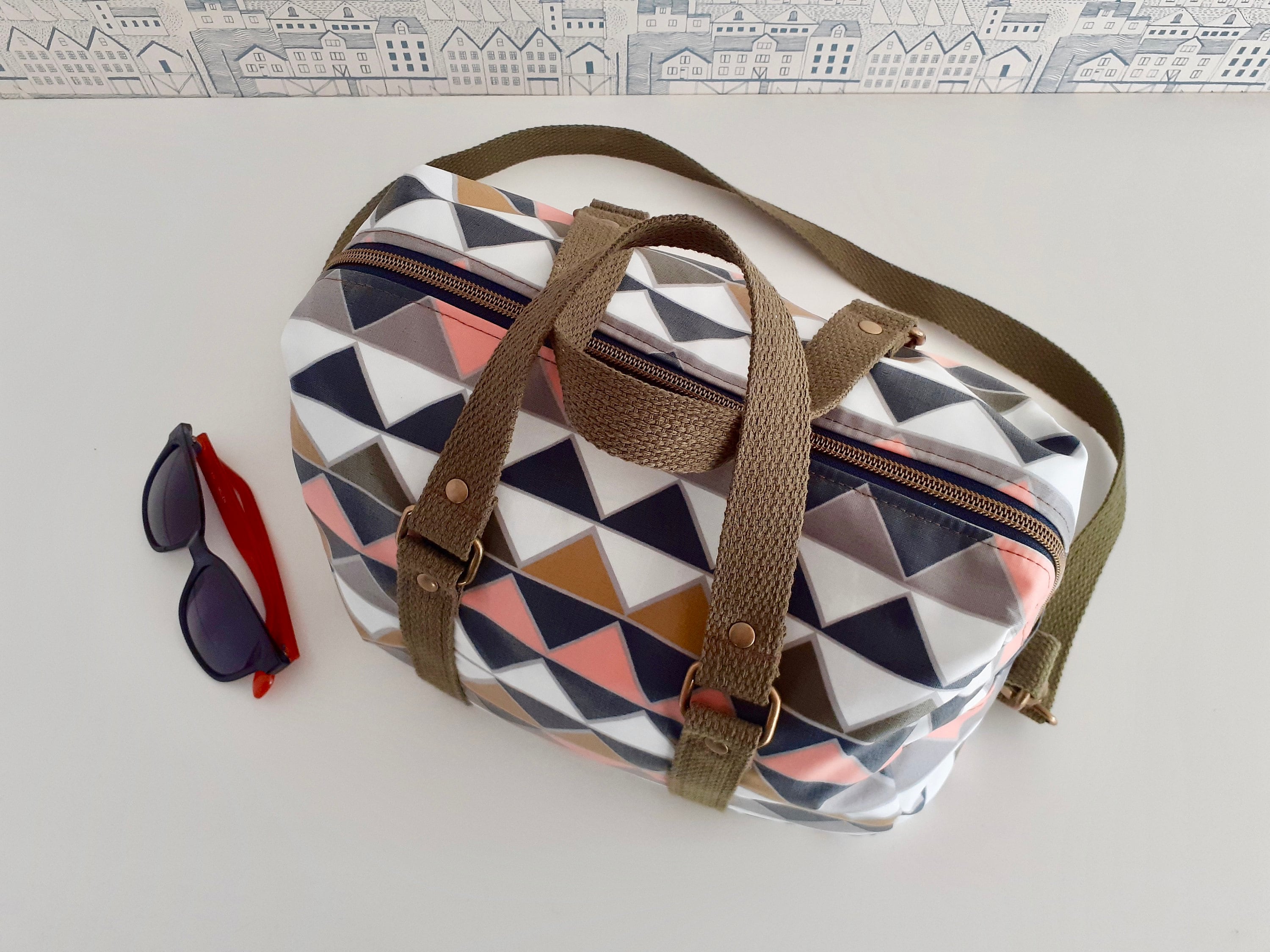 The pattern calls for 1.25" hardware and straps, but I just used what I had to hand, this gorgeous sturdy olive green cotton webbing. I added rivets for added security and for a more professional finish. The bag hardware is from Bag Making Bling on Etsy.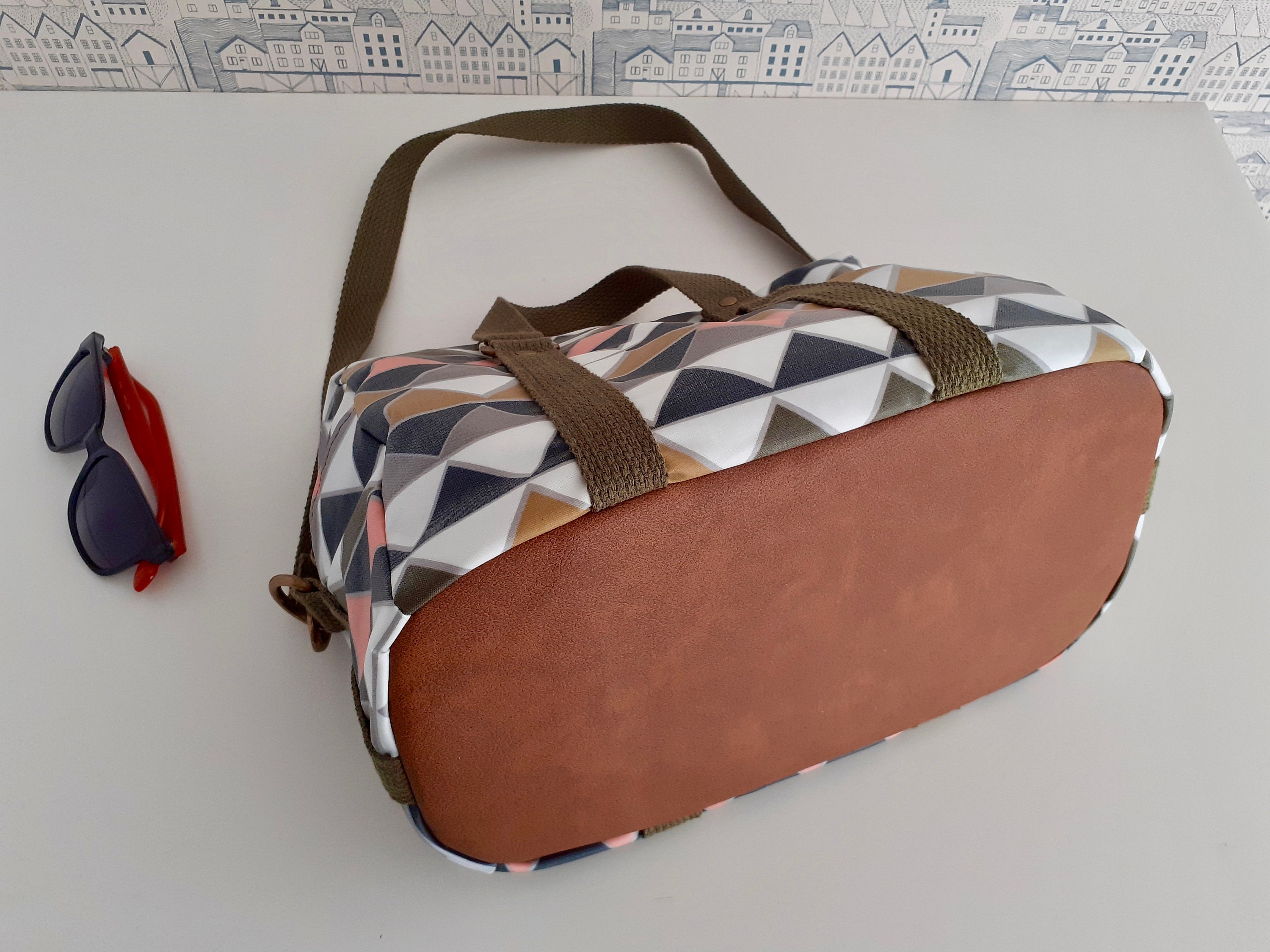 Just look at that perfect bottom! In a tan aged effect faux leather making it wipe clean and more resistant to daily use, you can gauge just how much this bag will hold by looking at her bottom!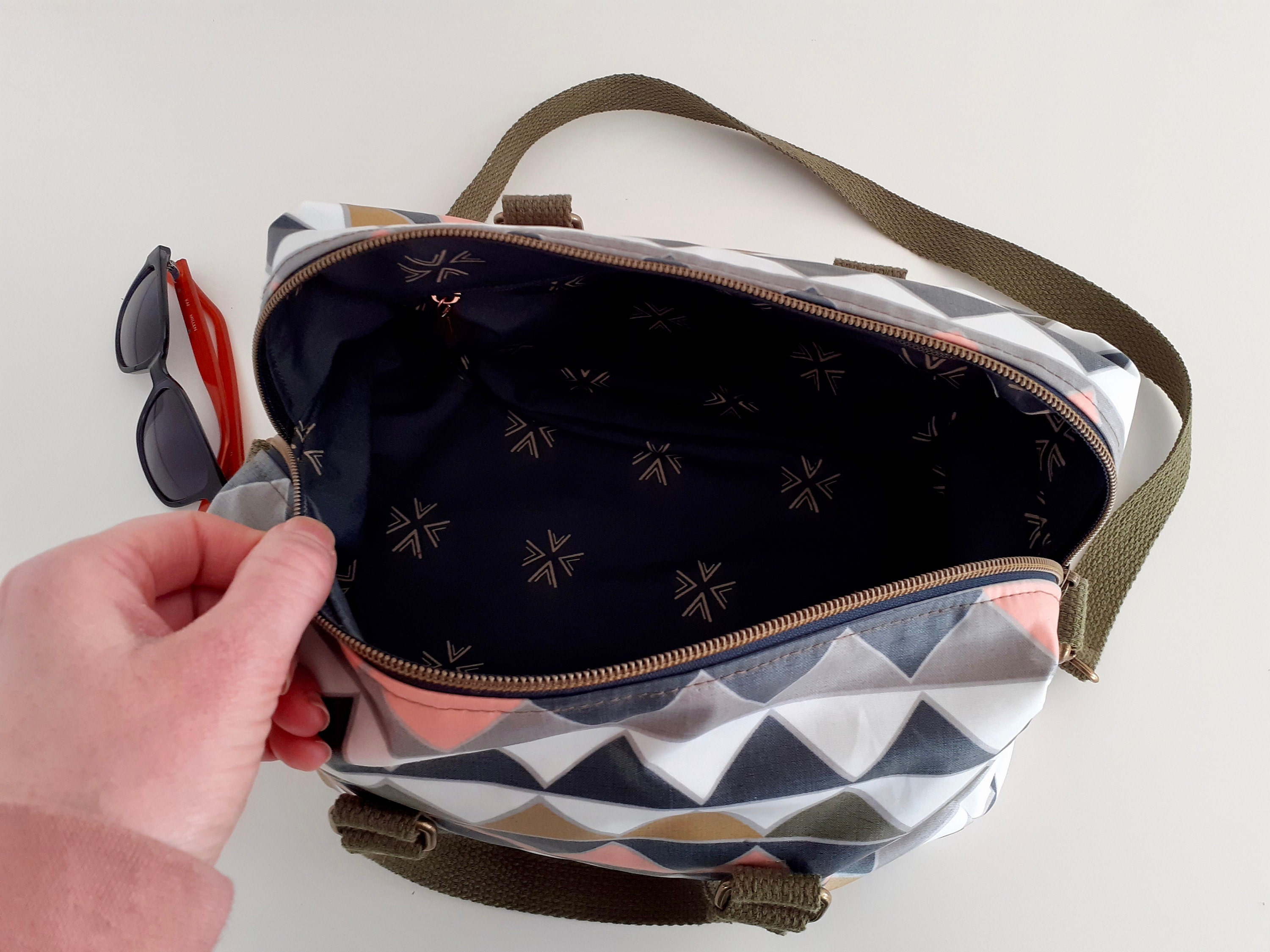 A peek inside, I've used a cotton "Clover Compass" print. In the small version of this bag there is still ample space to hold a change of clothes (e.g. gym wear, dance kit or pjs/underwear), plus shoes/slippers, toiletries, etc. There is a wide zipped pocket to store smaller items too. Bag makers will be pleased to hear that this is not a drop-in lining and there is no binding of seams, but with all of Jenny's patterns, you will never get a saggy baggy lining as those pieces will fit perfectly together!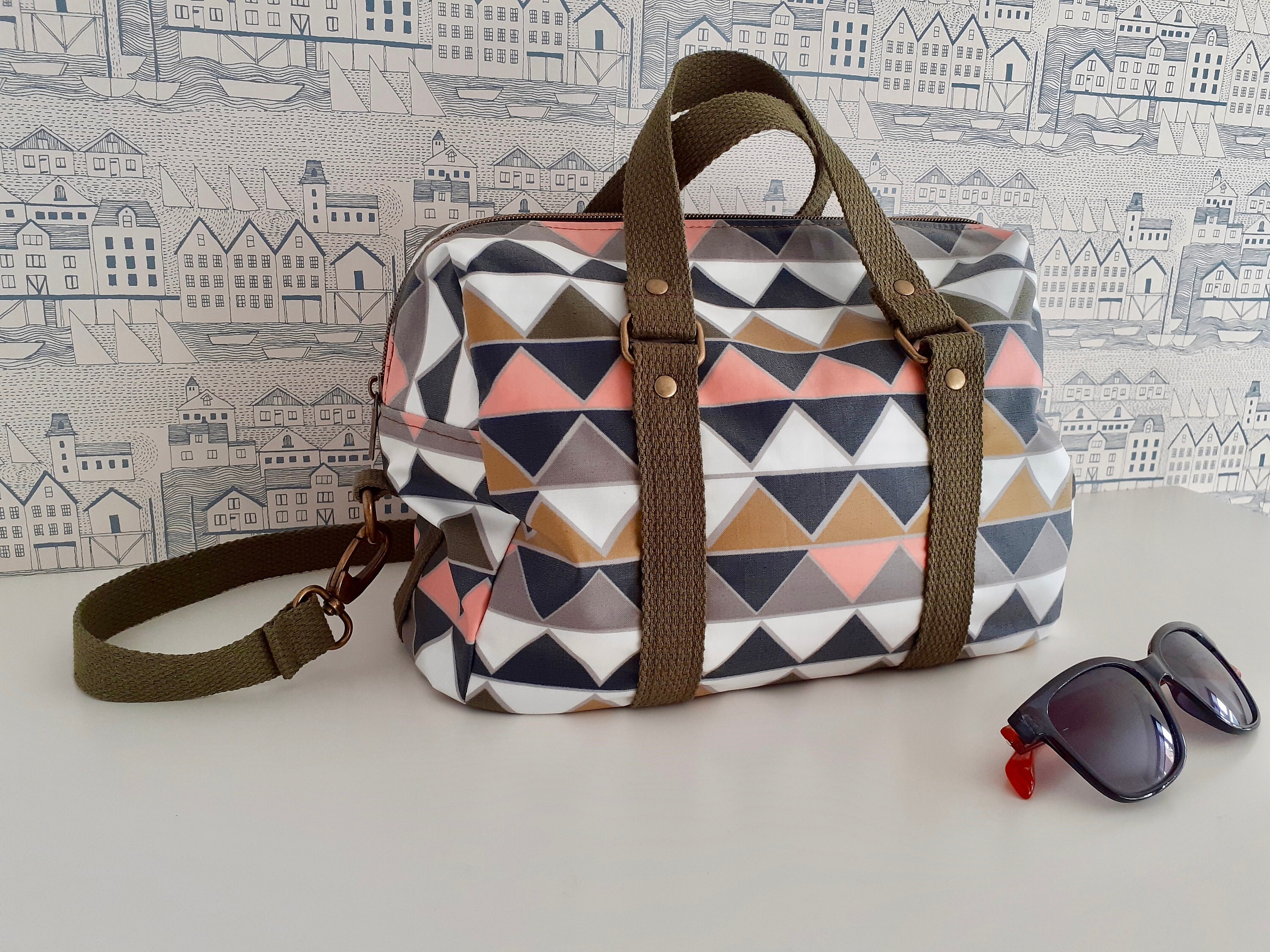 The bag has a detachable shoulder strap and shorter carry handles for however you prefer to carry it. 
Fancy making one yourself? You can find the pattern here and I would highly recommend also joing Jenny's Facebook group for discounts and special offers as well as the fact that it's a great way to seek out advice from other bagmakers and Jenny. 
This one is available to purchase in my Shop at a special sample price and I would happily make this style again if you are interested in placing an order in future.