I knew I wouldn't be able to resist sewing something over the festive season and I had the latest pattern from Sincerly Jen ready and waiting...so while everyone else was taking their post Christmas dinner nap or watching TV, I snuck off to my sewing station!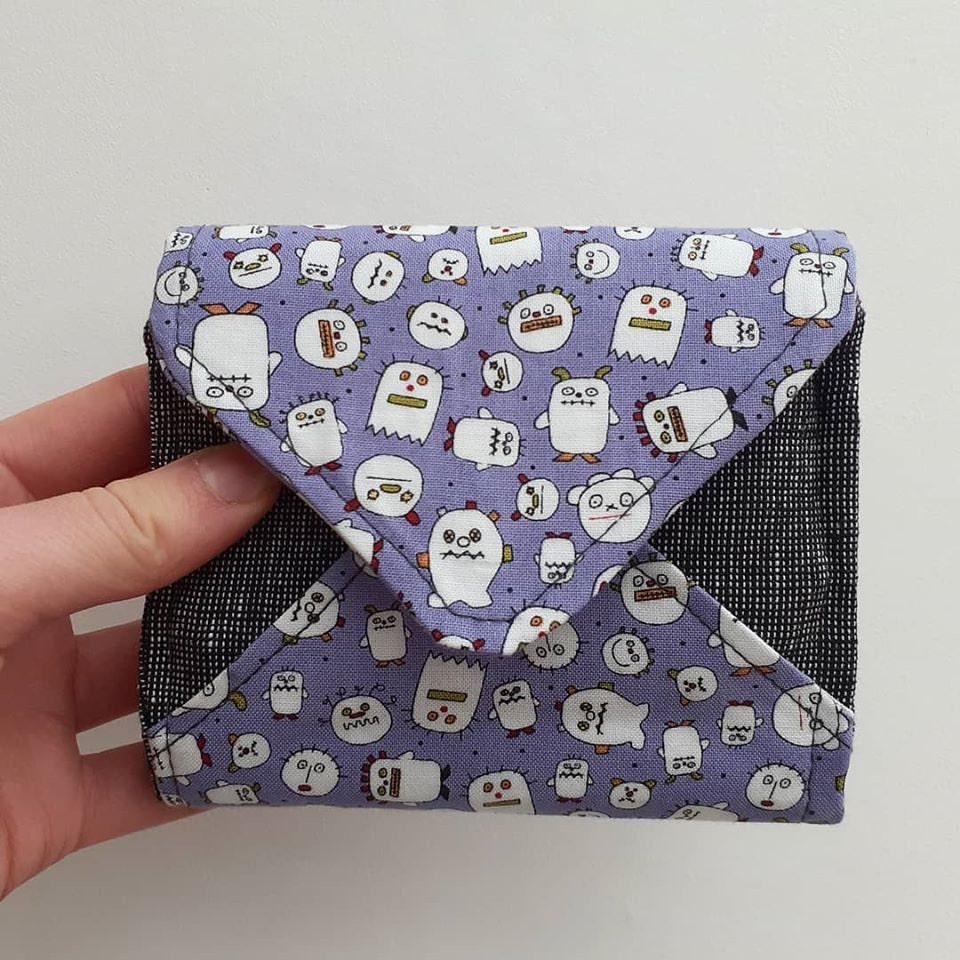 Firstly, I confess that I would normally shy away from making small wallet patterns, because I find that the smaller the pieces, the more likely I am to make a mistake somewhere like positioning a snap incorrectly, making the card slots too tight or too loose, or melting something with the iron! But with this wallet pattern, it's so well written and laid out from the beginning that it's really hard to go wrong. Yes there are lots of little pieces, but there are also labels for each piece so that you can't mix things up and it really does feel like your sewing a smart kind of puzzle! There are plenty of step by step instructions, with photos and also helpful videos too for potentially tricky parts.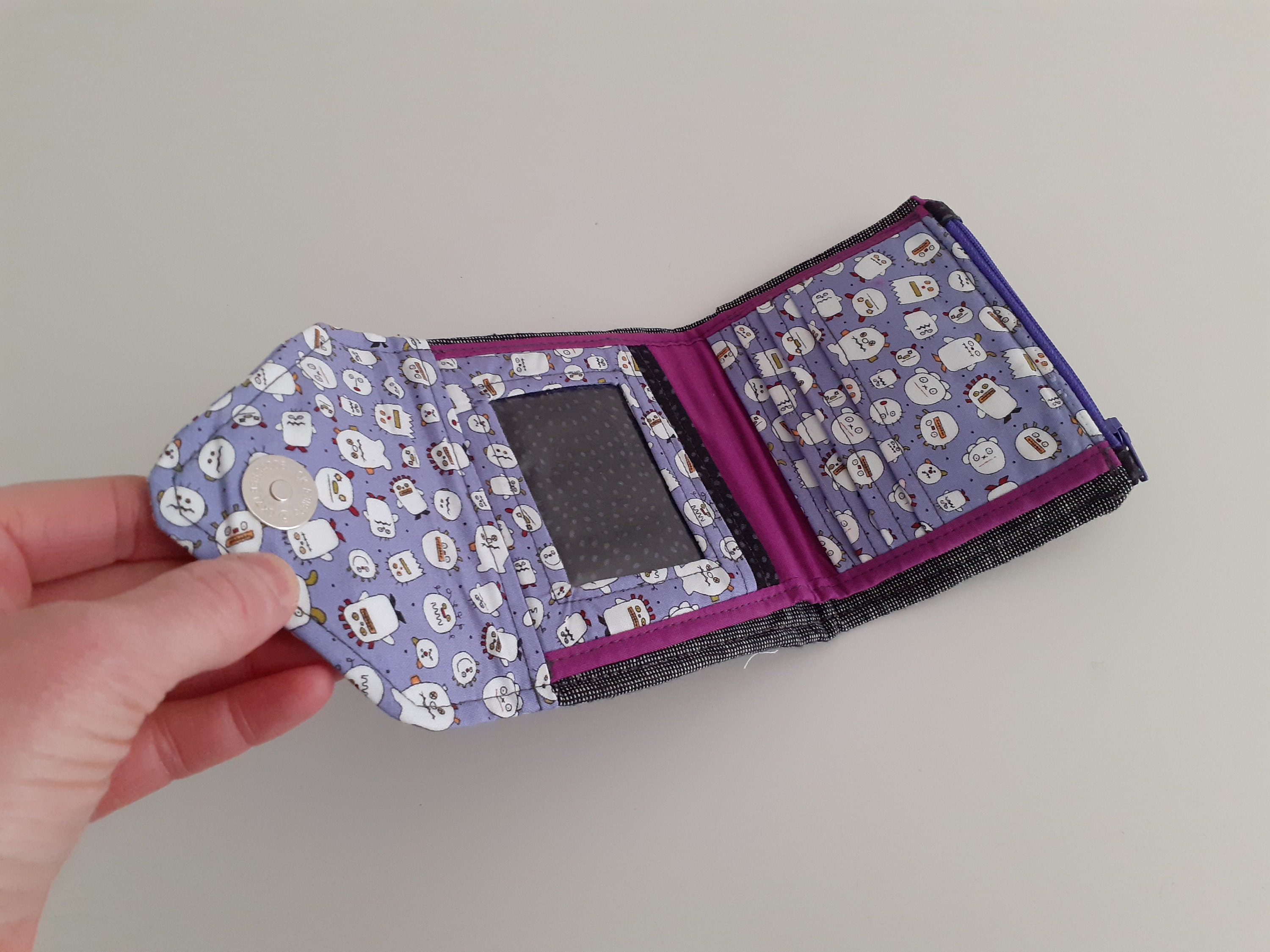 On to fabric choices and I've had this cute "Boo Crew" print in my stash for forever, I usually save it for Halloween, but then come October I'm so swamped with Christmas orders that I clean forget that I have it! But I figured why save it up when it would be perfectly acceptable to have cute little monster zombies on a wallet for every day, right? So just for fun, I decided to use it both inside and out! I teamed it up with a black Essex linen and a pop of magenta. 
Here is the wallet filled up to show you all the pockets, and for a small wallet there are plenty! It has a small zipped compartment for loose change, a wide notes pocket, 3 card slots, an ID window (driver's licence or even for photos of your loved ones) and 2 further slip pockets which could also be used for cards or tucking items out of sight. The wallet folds up neatly with a magnetic snap to close. 
Fancy sewing one yourself? You can grab the pattern here and I would highly recommend joining Jenny's Facebook group too where you can get a discount code for her patterns. You will also discover the general obsession with the Friends sitcom for coming up with new pattern names! 
Don't sew but fancy having a custom wallet made just for you? This wallet is available to purchase in my Shop at a special sample price and I can also take orders for these. Priced from £27 depending on fabric choices, just drop me a message to chat.