Back in April, I tested this rather clever Carol Crossover Clutch or Crossbody pattern for Sincerely Jen Patterns, which is more a Jackie than a Carol! The bag pattern comes in two sizes and I thought the larger version would be perfect for showing of this fabulously retro "Jack in Spring" home dec weight fabric.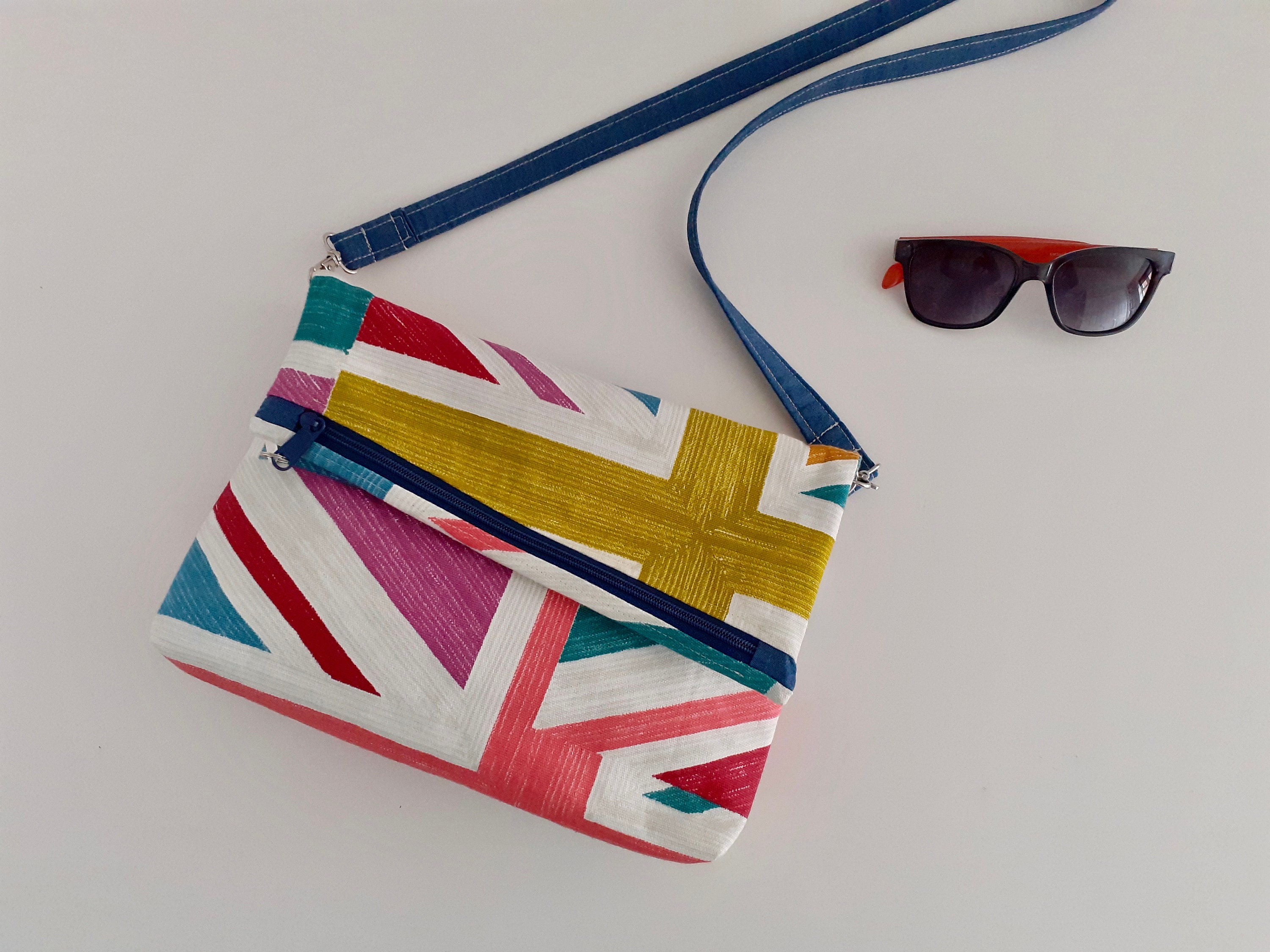 And a view of the back, the colours on this fabric really pop!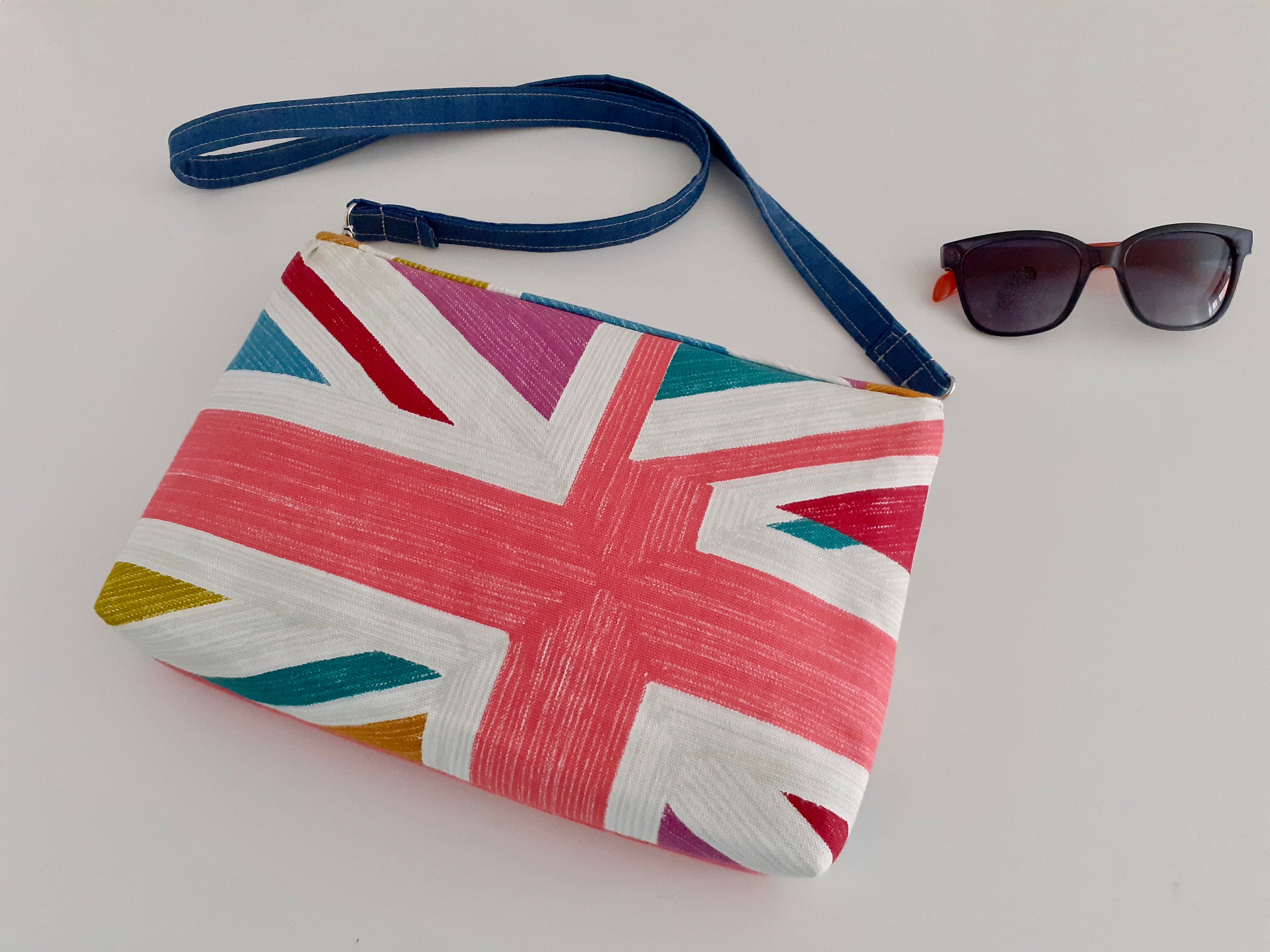 By 'large' it's not huge, a nice size in fact for an everyday crossbody bag if you add a shoulder strap too, which clips onto a single strap tab that runs beneath the flap, clever huh?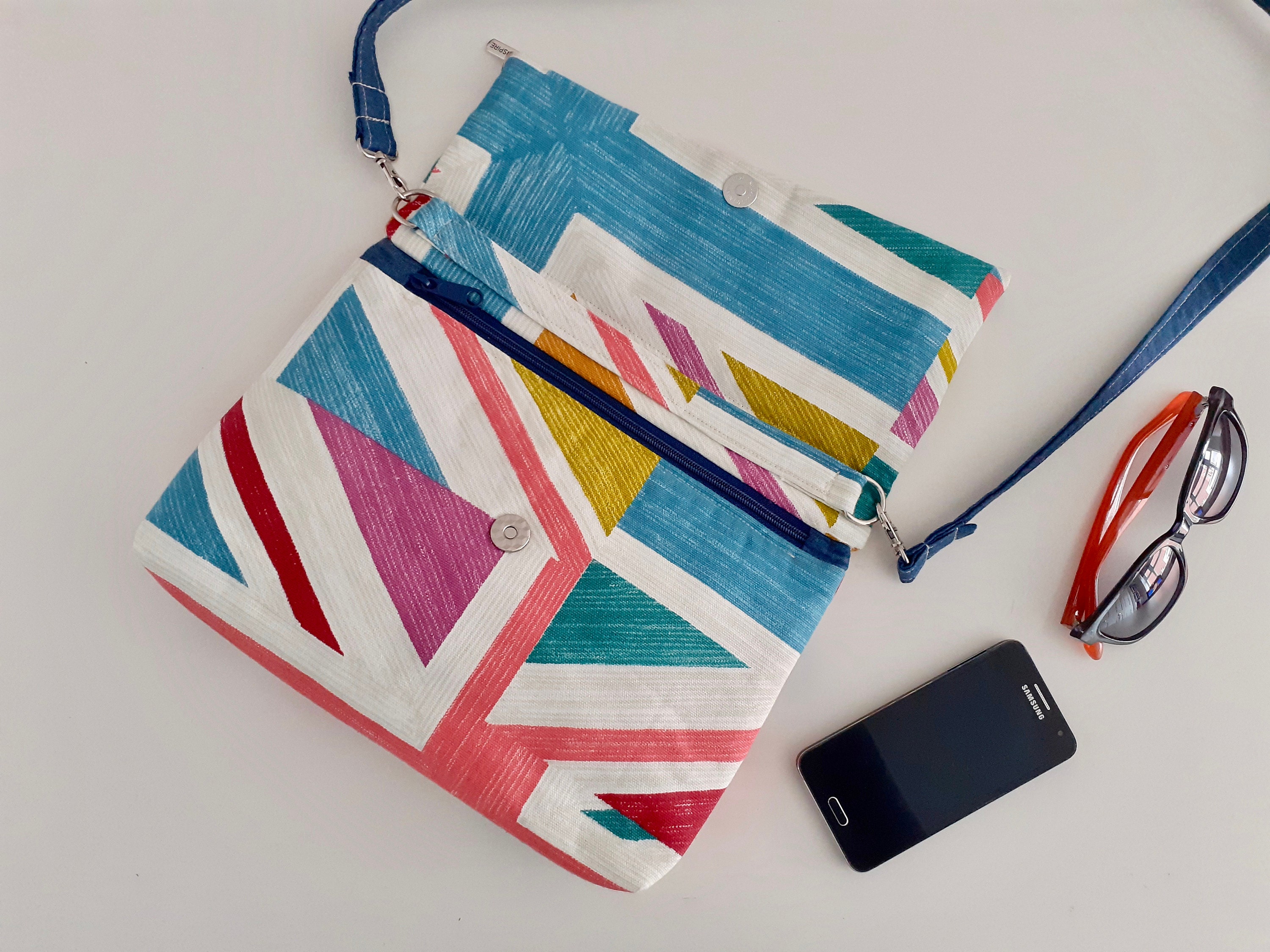 The flap is a zipped pocket for smaller items like your phone or sunnies and closes neatly with a magnetic snap. Beneath the flap is another zipped compartment and naturally I chose a spotty lining, any excuse to use polkadots!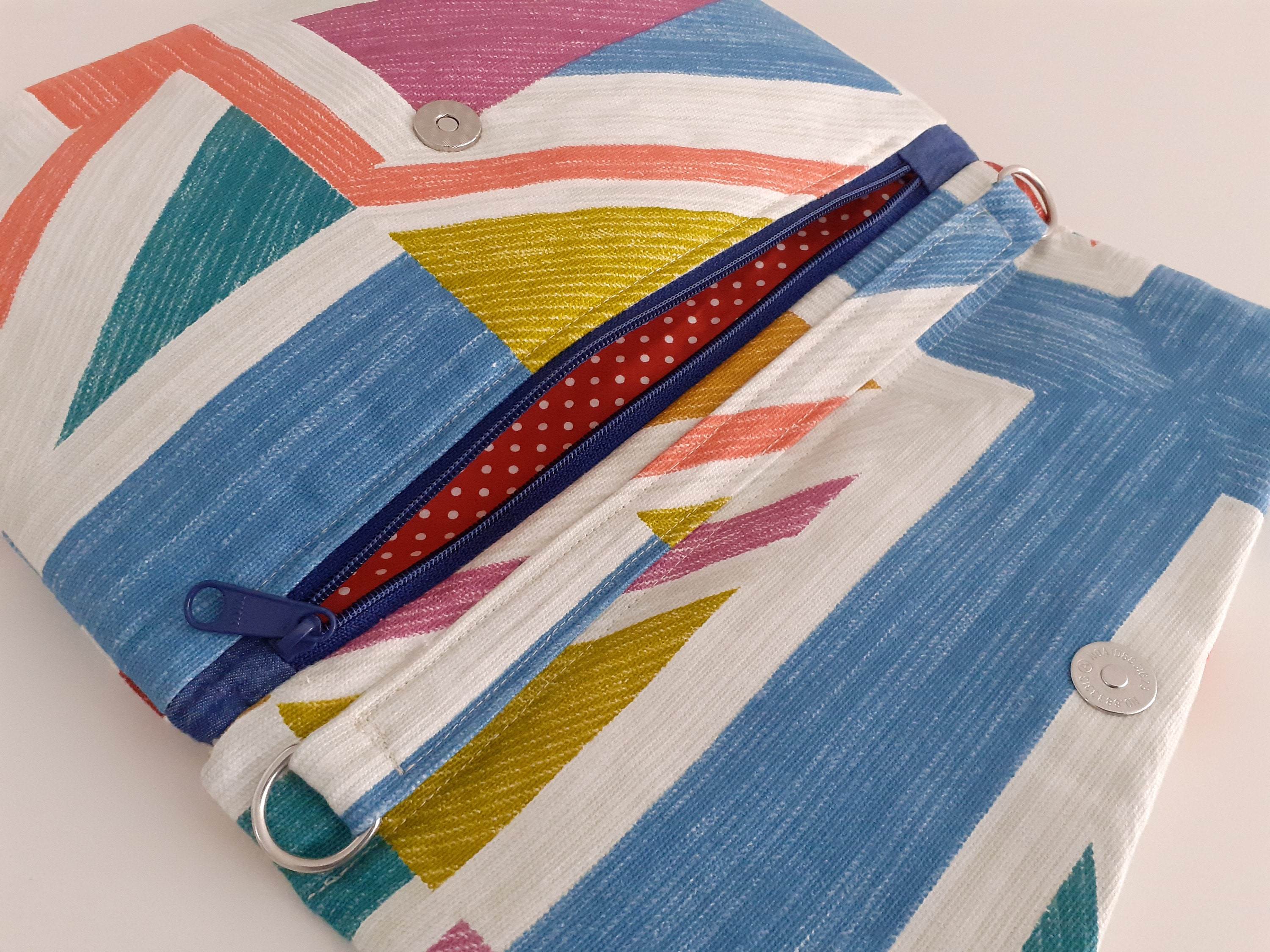 Yet another versatile and clever pattern from Jenny Green, you can always expect surprise techniques from her patterns and they always turn out a treat! This one-of-a-kind bag is available in my at a special sample price and I gladly take commissions too so feel free to drop me a .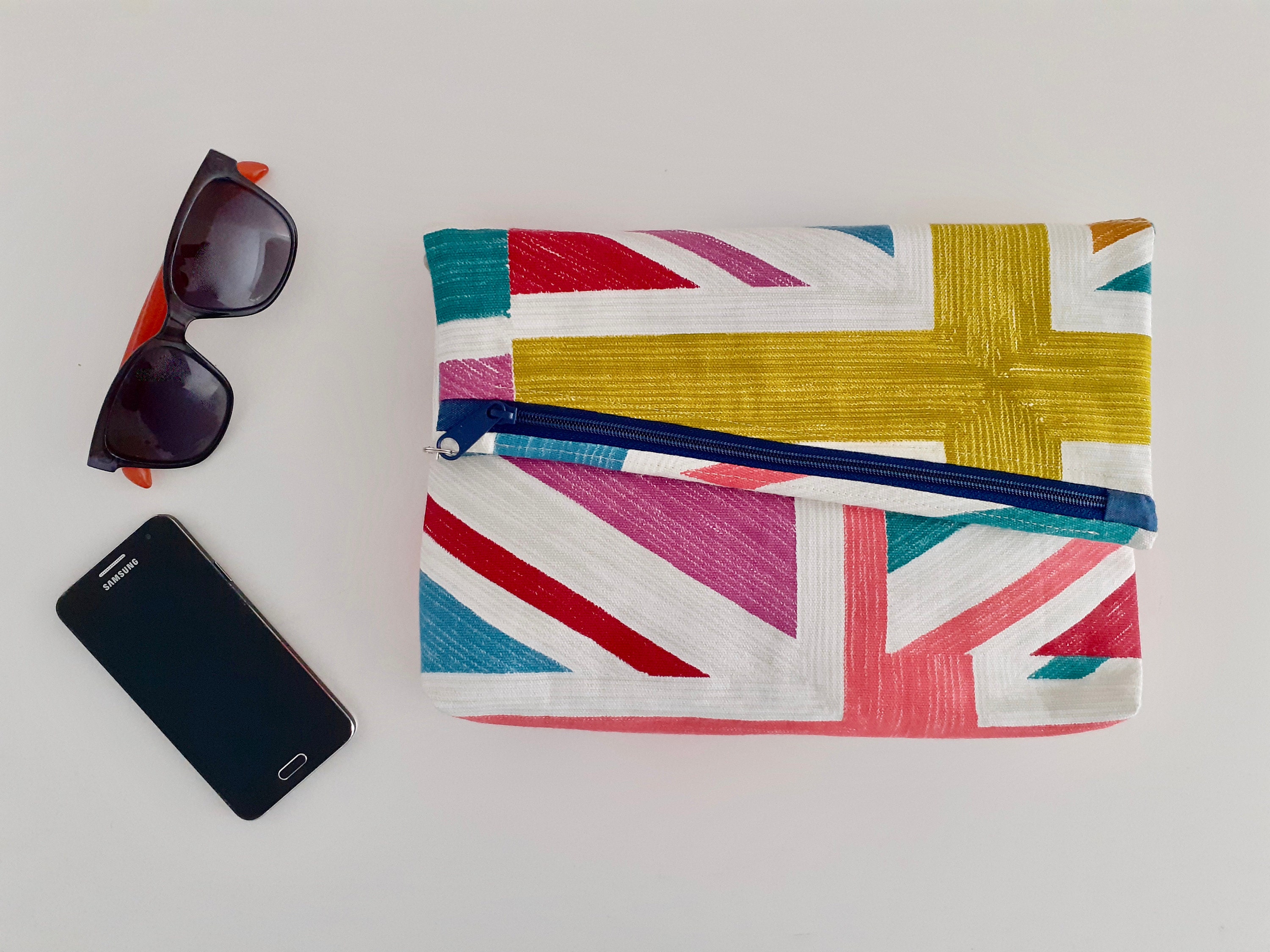 If you fancy having a go yourself, you can find the Carol Crossover Clutch pattern and you can join Jenny's "" over on Facebook for further bag makes, tips, occasional giveaways and pattern discounts!