If you haven't seen that hilarious episode of Friends with Ross demonstrating his  Unagi skills (or lack thereof!) to Rachel and Phoebe, he claims that "Unagi" is not something you are, it's something you have!  I recently tested another cool pattern from Sincerely Jen Patterns called the Unagi Asymmetrical Clutch. It comes in three sizes, a small card size purse, a medium one (shown here) which will carry your phone and other small essentials and a larger version which can also be turned into a compact shoulder bag.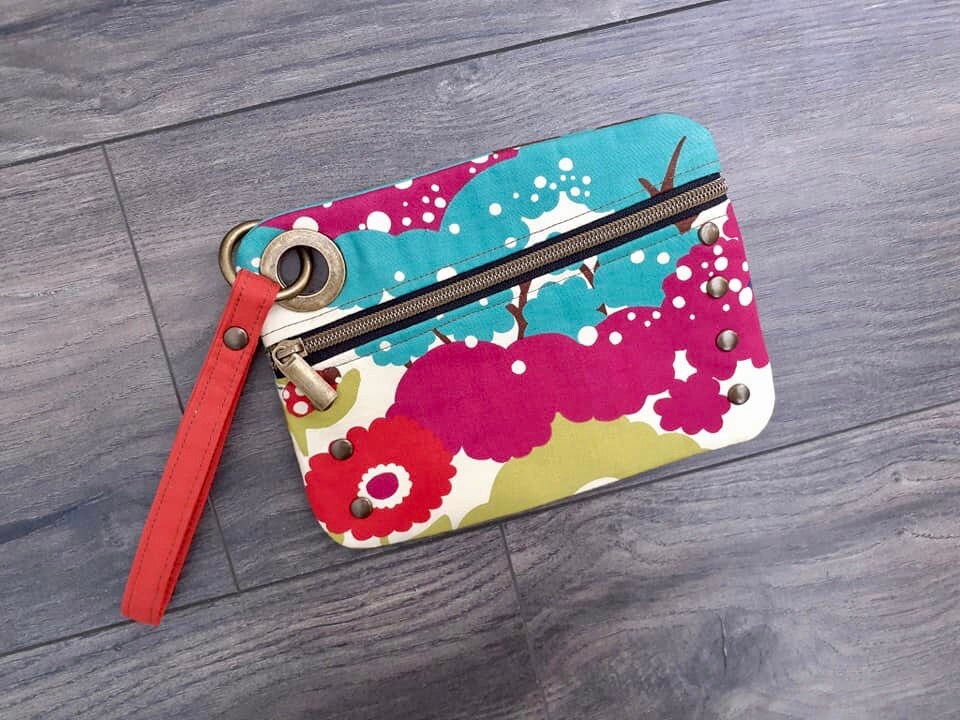 As with all of Jenny's patterns, there is always some surprise element in construction and the Unagi is no exception. A simple classy design using minimum fabric and hardware, it comes together super quick and is perfect for featuring a bold print. I had just enough of this stunning Lucky Days "Habitat" Moda fabric to make the medium sized version.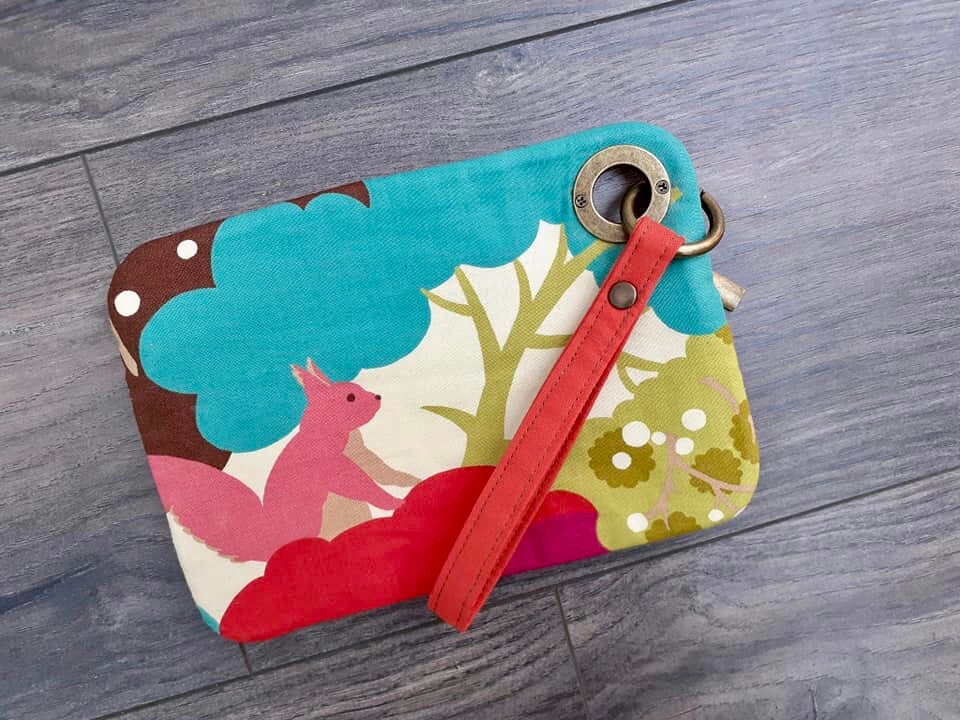 The pattern comes together quickly and is a relatively easy sew, aimed at the advance beginner mainly owing to the installation of the decorative rivets on the front and that large screw-in grommet for the wristlet strap. As with all her patterns, Jenny also includes clear illustrations and step-by-step video tutorials for the trickier parts of the pattern.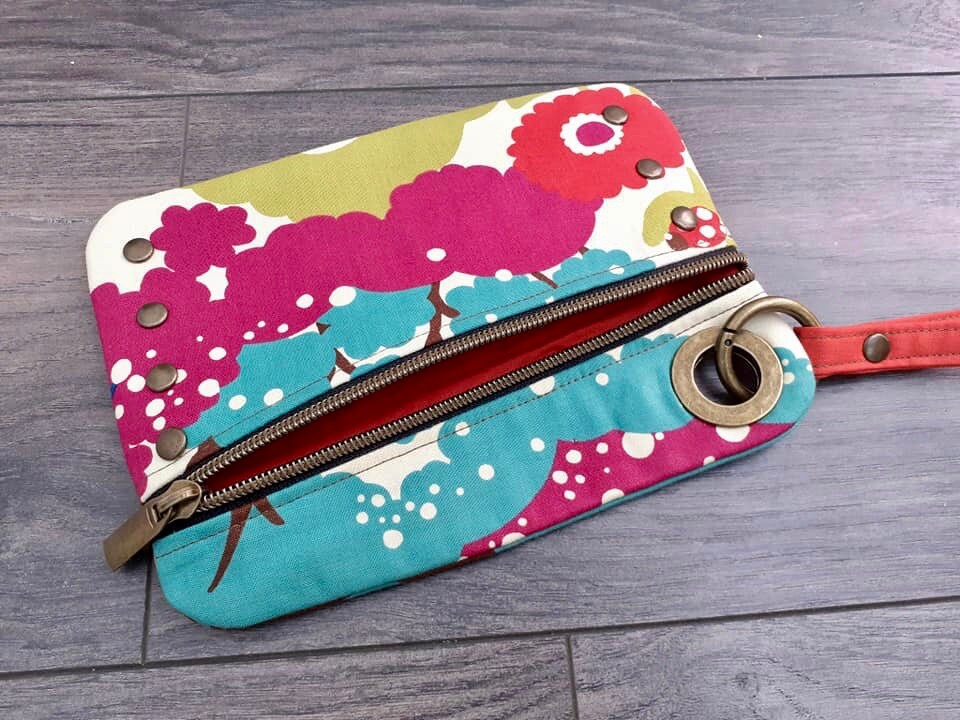 So the question is, do you have Unagi? Or rather, do you have what it takes to make one?!  I do have Unagi...because not only did I learn a unique method of bag construction and install my first screw-in grommet (yippee!), but also because this one is all mine! I think it will make a neat storage pouch for my family's masks instead of them floating around in my handbag!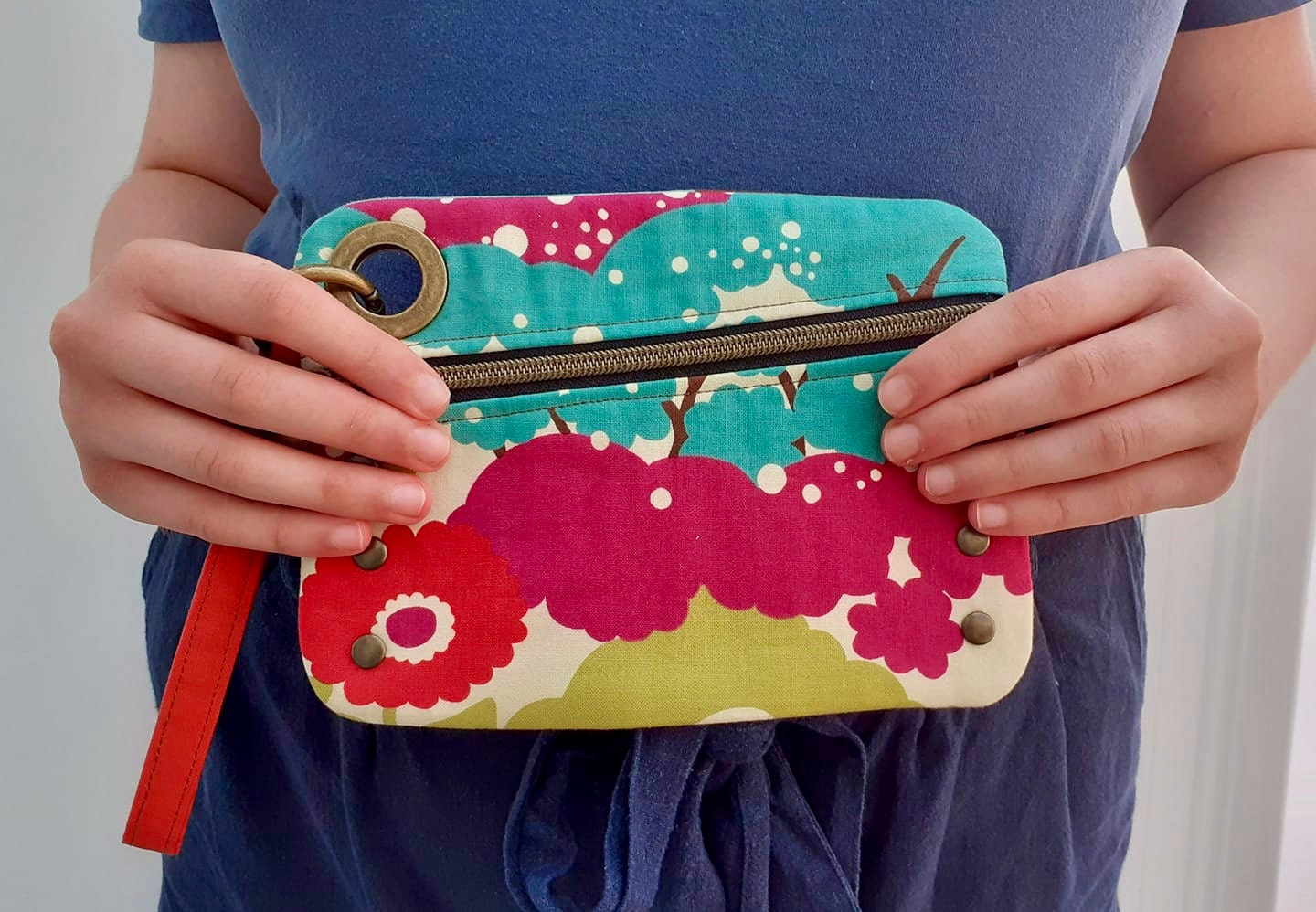 Like what you see? You can grab the pattern here and also join Jenny's Facebook group for further bag makes, tips, occasional giveaways and pattern discounts!